13 Music Videos With Hidden '90s References
By Rose Wythe
May 21, 2020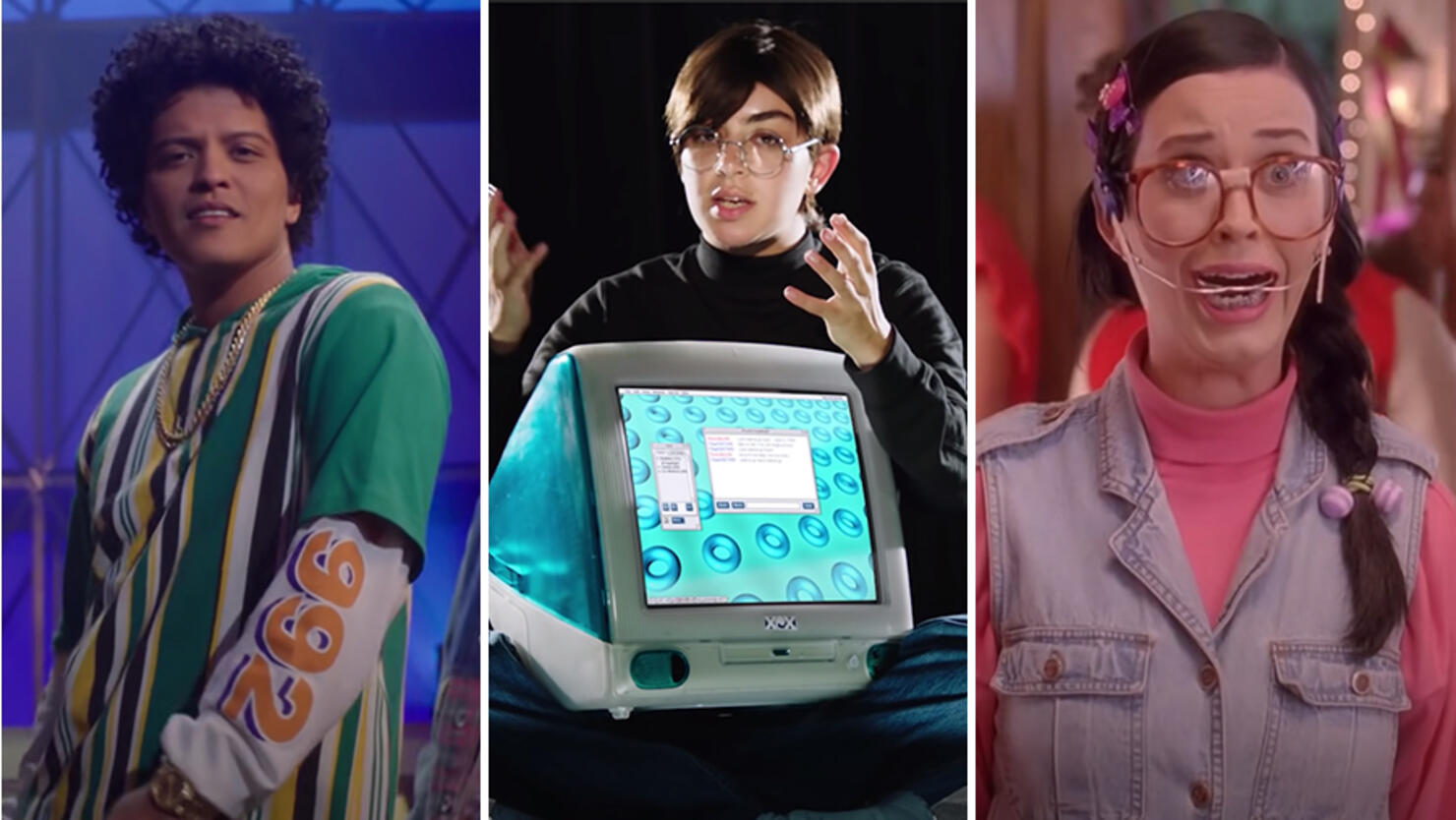 1. Bruno Mars and Cardi B's video for "Finesse" is jam-packed with '90s tv references, including Sister Sister, Yo! MTV Raps, All That, In Living Color, The Fresh Prince of Bel-Air, and more!
2. Charli XCX & Troye Sivan's "1999" has ALL of the 90s references. Titanic, Sketchers, Spice Girls, AOL Instant Messenger. You name it, it's in the video.
3. The Weeknd's "Party Monster" video references Goosebumps.
4. Iggy Azalea's "Fancy" video feat. Charli XCX references Clueless.
5. Katy Perry's "Last Friday Night (T.G.I.F.)" video references Hanson (and much more.)
6. Britney Spears' "Oops!...I Did It Again" video references Titanic.
7. The Wanted's "Walks Like Rihanna" video parodies '90s boy bands.
8. Destiny's Child "Girl" references "Sex and the City."
9. Charli XCX's "Break The Rules" references The Craft.
10. My Chemical Romance's "Ghost of You" video references Saving Private Ryan.
11. Big Sean's "Play No Games" feat. Chris Brown & Ty Dolla $ign references "Martin."
12. Kimbra's "'90s Music" video references everything '90s.
13. Normani includes some subtle shout outs to Britney Spears and her "... Baby One More Time" video from 1998 with some basketball court dance moves and backflips.