Fall Out Boy Skateboards With Post Malone & Llamas In 'Champion' Video
Earlier this week, Fall Out Boy teased via social media that the "second wave" of their upcoming new album M A N I A was coming, and now, it has arrived. After hearing "Young and Menace," the first taste of the forthcoming LP, the band has released another new track from the record, "Champion."
"Champion" is the uplifting anthem you need to conquer anything. "If I can live through this/I can do anything," the lyrics of the chorus say. Sonically, the style of "Champion" is much more reminiscent of Fall Out Boy's signature rock sound, as opposed to the EDM-influenced "Young and Menace" the band dropped back in April.
Fall Out Boy also released a video for the song, featuring a fun skateboard session with Pete Wentz, rapper Post Malone, pro-skateboarder Sewa Kroetkov, and a familiar character from the "Young and Menace" music video ...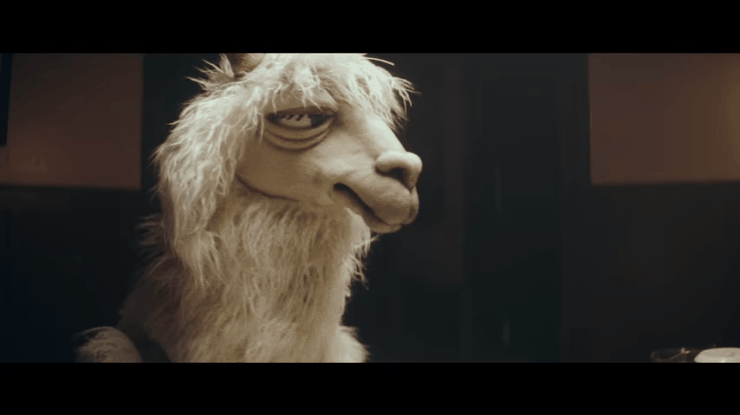 The band first teased "Champion" with an epic graphic, which features the word "Champion" over several underdogs like Leonardo DiCaprio (who is holding his finally-won Oscar), Barb from Stranger Things, McLovin from 2007 comedy flick Superbad (who is played by Christopher Mintz-Plasse), a llama, and more. Also, on a piece of M A N I A stationary, Pete shared some of the song's lyrics, "The champion of the people that don't believe in champions," via Instagram. Then, as the song was released in North America, Pete wrote on a piece of paper of the track:
"Nelson Mandela. Billie Jean King. The kid hunters of the purple buffalo. Niki Lauda. Jamal Malik. Michael Jordan playing baseball. The Warriors (and the Cubs!)… In my head champions aren't born, they are forged… -PW"
M A N I A is Fall Out Boy's seventh full-length studio album, and the followup to 2015's American Beauty/American Psycho. The album features ten new tracks, including "Young and Menace" and "Champion," and is set to be released on September 15th. Chat About Fall Out Boy Skateboards With Post Malone & Llamas In 'Champion' Video