INTERVIEW: Sigrid On 'Don't Kill My Vibe' & The Best Year Of Her Life
By Nicole Mastrogiannis
June 21, 2017
"Don't Kill My Vibe." It's a phrase we've either thought to ourselves or said out loud to somebody. But 20-year-old Norwegian singer/songwriter, Sigrid, turned it into an amazing song. No doubt you've seen Sigrid's name floating around. Her single "Don't Kill My Vibe" has been getting a lot of buzz lately, and if you haven't heard it yet, welcome to your new favorite life anthem.
In addition to Sigrid's buzzworthy single, she also released her debut EP of the same name, which includes four tracks in total. But this is only the beginning for the 21-year-old who has been touring all over the United States. Sigrid tells us she is thrilled to bringing her music over to the US, and that fans can expect a lot more from her.
Sigrid explains that this has been a very exciting year for her, releasing her EP and touring. "It's been the best year of my life," she tells us. And she describes releasing her music and touring in America as "surreal." In fact, the first time she came to the US was because of her music. "It's mental. I kind of get a bit emotional every time we talk about it. It's nothing that I expected. It's been going so fast, and seeing people singing to our songs when we have four songs out, that's crazy," she explains of being out on tour and performing in front of new fans, calling out a pair that brought home-made "Don't Kill My Vibe" hats to her sold-out show in New York City.
"Don't Kill My Vibe" was the result of being in one of her first writing sessions with someone who was literally killing her vibe in in the studio during said session. She sings in the first verse, "You speak to me like I'm a child/Try to hold it down, I know the answer." She explains of the song:
"'Don't Kill My Vibe' is inspired by this previous writing session I was in that was very difficult, and me and Martin Sjølie who wrote it together sometime later, wanted it to sound as general as possible. We wanted the song to be likable to other people's feelings. So, it can be about a relationship, it can be a friendship, it could be about working relations as it is for me, it could be about anything. But for me it's about a previous writing session, so it's good to get it out."
So what kills Sigrid's vibe? Aside from the particular writing session that inspired the song ... cats who don't want to cuddle. She explains:
"Definitely when cats don't want to cuddle with me. That sucks. And at the studio in Bergen, it is owned by my Norwegian management, so we work there a lot, and me and this guy that I produce a lot with, we're both very into cats. So we usually go cat hunting around the studio because there are a lot of cats there. We take pictures with them and send it to our friends, and they're like, 'Please, no. No more cats now.' And when I'm on tour now with my band, he keeps sending me pictures of cats just to keep me informed of what's going on with cats, which is great. So, yeah. I think that kills my vibe if they don't want to cuddle. It's all right, they don't want to be forced to."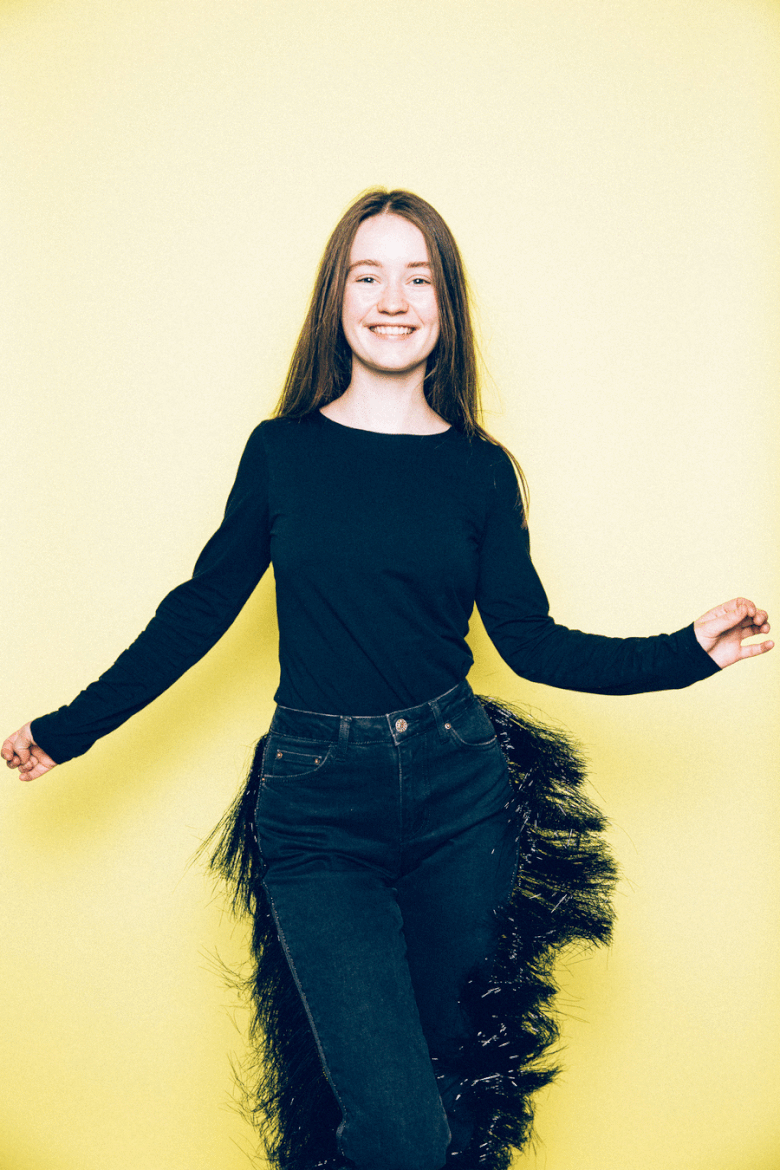 Sigrid has been busy touring, and promoting "Don't Kill My Vibe," but she hopes to put a full-length album out. And it sounds like she's well on her way. She tells us of plans for the future, "We have a lot of demos that are not completely finished. But, there will be new music and, I definitely want to put out an album. I grew up listening to albums, so that's the dream."