INTERVIEW: Jonas Blue on 'Mama,' New Collaborations & His Live Show
By Nicole Mastrogiannis
July 6, 2017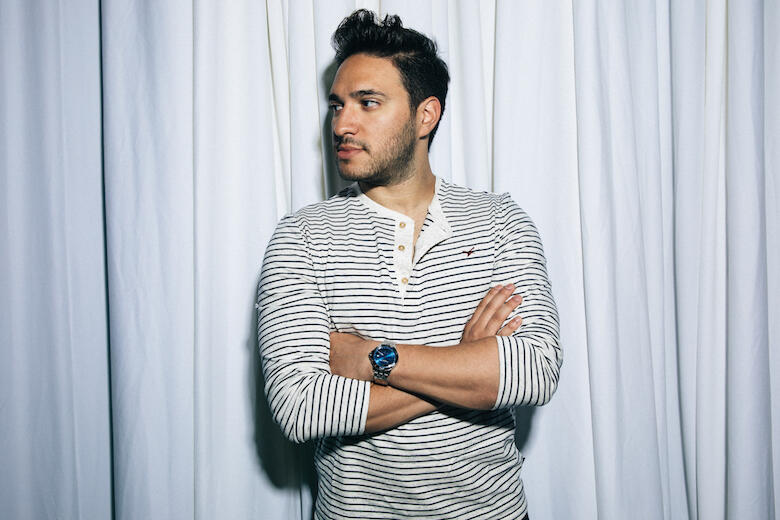 In 2015, Jonas Blue re-imagined Tracy Chapman's 1988 single "Fast Car," and since then, (in his own words) it's been "a whirlwind of emotions" and his "whole life has just turned upside down for the better."
Over the last two years, the UK producer/DJ has several singles, including his latest featuring Australian singer/songwriter William Singe called "Mama," in addition to touring all around the world as a DJ. And there is more for fans to look forward to as he continues to release more new music, and expand his touring -- going beyond the DJ booth with a live show featuring a live band.
"Mama"
Jonas Blue released his latest single "Mama" on May 5th a little over a week before Mother's Day in the US -- but make no mistake, the song is not a song for mothers, specifically (that was just a coincidence). "Mama" is a song about being carefree "Hey, mama, don't stress your mind/We coming home tonight/Hey, mama, we gonna be alright/Dry those eyes/We'll be back in the morning when the sun starts to rise," William Singe sings on the track.
"Mama" came about while Jonas was in Los Angeles in the fall, and had jotted down a random note, which he explains he often does before he comes up with the concept of the song. He says that he had heard the title first, and then came back to it a few months later on to develop the full song.
"'Mama' came about in November, when I was in L.A. I came up with the title first. I do this weird thing where if I'm on the road DJ'ing or in the studio or whatever, and I've got an idea, I'd just go on my phone and put some random notes down that don't make any sense. I just heard 'Mama,' it was like, [Mama] in brackets. Cool title. I went back to the U.K. a few months later, and obviously with songs you have to have the concepts. And at the time, I remember when I wrote the title, 'Mama,' I didn't have the concept. It was only when I got back to the U.K., that I had the idea for a concept that could relate to 'Mama.' And it was about this idea of being carefree, and enjoying life, and not worrying about the stresses and the bills and everything else that comes with life these days when you're a grown-up, unfortunately. Just very reflective of the way my life is at the moment; very busy. And the idea of saying 'Mama' is basically saying, in a very American way, to your friends, your mom, your girlfriend, sister, whoever, it's that, 'Hey Mama, don't worry, we're gonna be back in the morning, the sun rises and everything's gonna be alright.' So it's just a very carefree song. A song I wanted everyone to listen to for three minutes, and just let their hair down and enjoy music and life for what it is."
New Collaborations On The Horizon
On July 14th, Jonas is releasing a compilation album called Electronic Nature, which as he explains on Twitter is a handpicked "selection of music that means a lot to [him] and reflects who [he is] as a DJ." And aside from this new project, are some new collaborations on the horizon, namely with budding pop star Sabrina Carpenter. Jonas has posted several photos of him and Sabrina on Instagram, teasing new music. He explains to us how talented he believes Sabrina is and "would love to be involved in her career."
"She hit me up in November, and I didn't know who she was, because in the U.K., for my age anyways, it's like, we really wouldn't know who she was. So she hit me up and she was like, I'm a massive fan of 'By Your Side,' that was when I had that out, and I would love to do something. So I looked her up and I was like, 'Wow, she's quite big in the U.S.' So I wrote back and I [thought] it'd be great to hear some music and check out what she's doing. She showed me some music, and I was like, 'Wow, this girl can sing, like, she can really sing.' Because that's what it comes down to for me -- what are you like as a performer. So I was in L.A. in November and I wrote back to her and I was like, 'I'm actually in the studio in L.A., do you wanna come in and hook up and do some music?' And she was like, 'Yeah, sure.' She came down straight away. And then we did our first song. We've actually done two songs now. And I love working with her. I think she's the future."
On social media, Jonas has also teased studio time with British singer/songwriter Raye, who he has previously collaborated with on his single "By Your Side." Additionally, he recently met Shawn Mendes, and reveals he would love to collaborate with the Canadian artist. "I think he's absolutely incredible. It's great who they are as artists, but it's like, 'What are you about as a songwriter and musically?' For me that's what it comes down to, and he is just someone who is an amazing songwriter and an amazing singer. I love everything that he stands for, and I definitely wanna be a part of that. And I wanna try and get a collaboration going as soon as possible, so I'm working on it."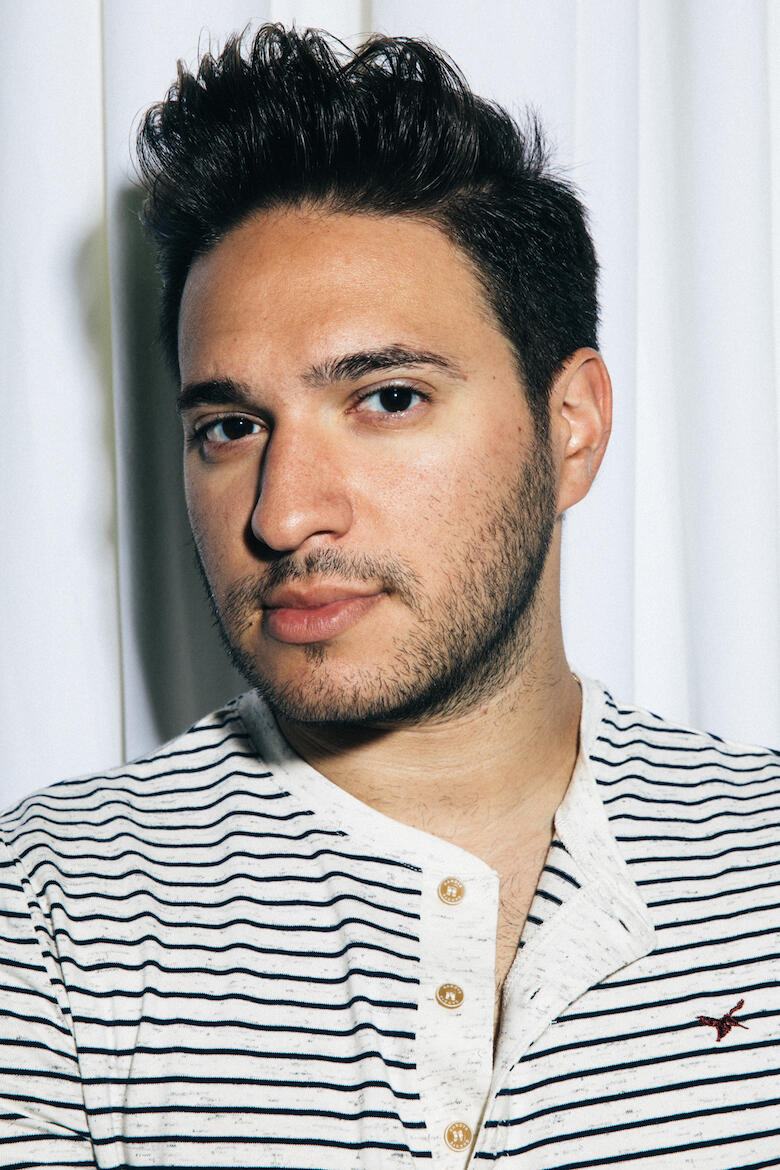 Touring With A Live Band
Aside from working on all of this new music, Jonas is also in the midst of touring -- but the show isn't what you might expect from an electronic DJ. He says that his tour includes a live band, creating a very different way for fans to experience his music. Being a musician first, he's always included acoustic versions of his songs, and they all start out that way. This practice led Jonas to the idea of touring with a live band to perform music.
"It's a different experience for people where they can see my music in more of a live setting, whereas obviously everyone usually sees me as a DJ. It's like coming from that new perspective with a whole band; performing the songs live," Jonas says. He adds, "I started out as a musician, so it was always the focus. If you listen to all of my songs, they all come with acoustic versions, and that's mainly because when I write these songs, they start out acoustic. They start with me at the piano. So the idea is to take it back to the acoustic setting when we put it up online. But then I also had the idea that why don't we actually create a band out of that, and I think it's quite different for dance music, whereas, you'll see a lot of the dance guys that'd be on the drum machines and programs and stuff -- this is live. This is me, piano, samplers, and then the whole band behind me doing what they need to do. So it's very different for a dance act, but it's a great experience."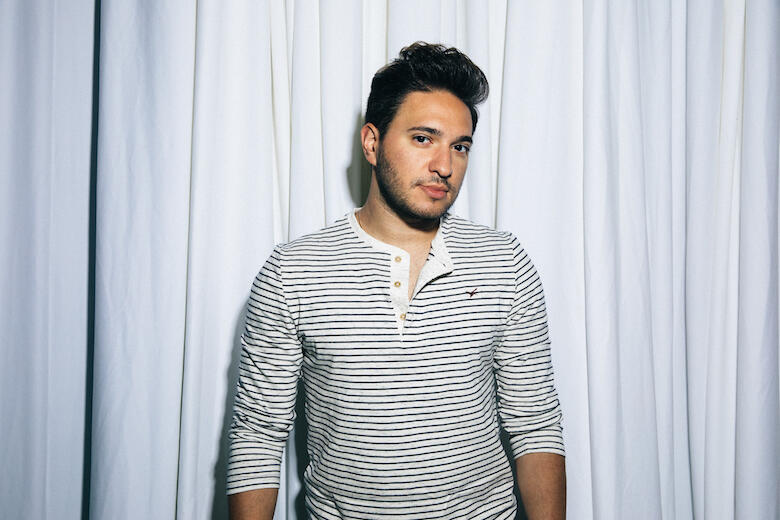 Chat About INTERVIEW: Jonas Blue on 'Mama,' New Collaborations & His Live Show