Demi Lovato Kicks Off #SNSHouseParty Tour In Boston With Rob Gronkowski
By Hannah Wright
July 12, 2017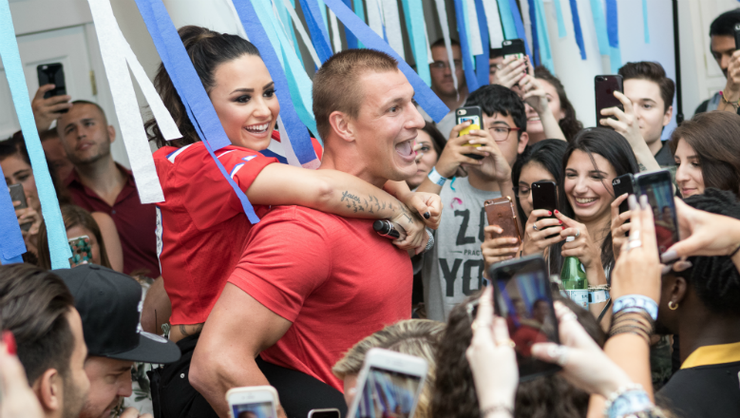 Demi Lovato dropped her brand-new song, "Sorry Not Sorry," on Tuesday (July 11) and Boston's Kiss 108 was so excited that they just had to throw a big party and celebrate with the pop star herself.
On the day of the feisty song's release, Kiss 108 invited a select group of lucky listeners and transported them to their secret mansion for the party of the summer. During the event, the guest of honor came out on the back of none other than Super Bowl champion Rob Gronkowski to greet the crowd and get the festivity rolling.
What came next could only be described as epic. If you want to see photos from the event as well as a timeline of just what went down, head over to Kiss 108's website.
Click here to buy "Sorry Not Sorry" on iTunes.
Photo: Jordan Corey for iHeartRadio
Chat About Demi Lovato Kicks Off #SNSHouseParty Tour In Boston With Rob Gronkowski