Woman Tweets Photo To Shame Nightmare Passenger on Her Flight
By Dave Basner
March 10, 2019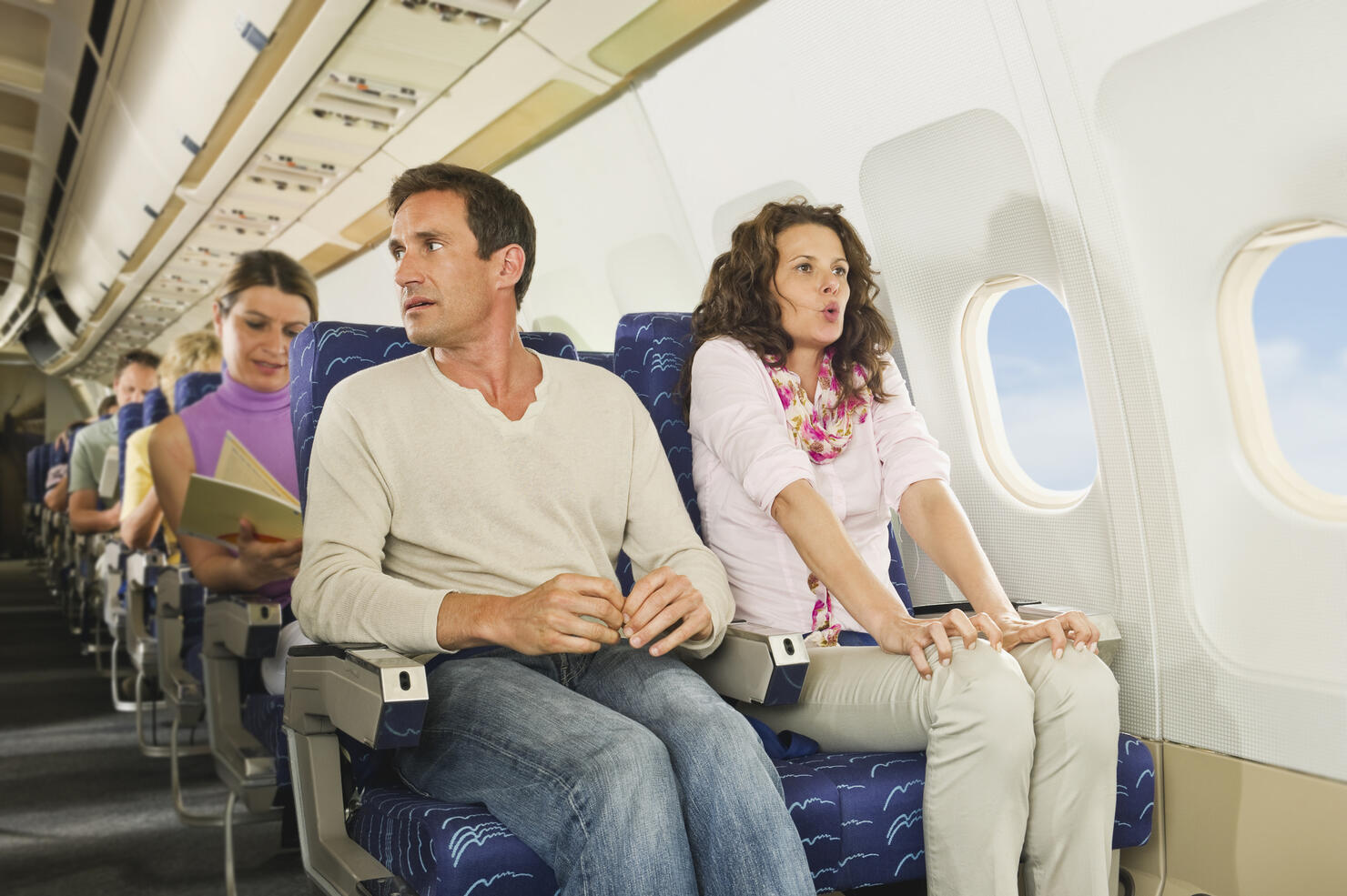 You never know what you might sit down next to when you board a flight - best case scenario is it's an empty seat and worst case it's an armrest hog, a drunk person or a crying baby, but one flyer learned there is something even worse than that. 
Jessie Char tweeted out a photo of the horrors she encountered at her seat.
As if that weren't bad enough, it got worse:
The left foot reached over and opened a window.

— Jessie Char (@jessiechar) July 19, 2017
Twitter had about the same reaction as Jessie:
Others had some suggestions:
Asking for accidental coffee spillage

— James Bardolph (@jamesbardolph) July 19, 2017
Eww… Next time, dip your fingers in a cup of liquid, and flick towards the feet with a perfectly synchronised fake sneeze.

— Dean 👨🏻‍💻 (@CraftyDeano) July 20, 2017
1. Lick your thumb
2. Slide it between big and first toe
3. Don't let them pull their foot back.
4. It's your foot now. You claimed it.

— XaiaX ̃̈ (@XaiaX) July 19, 2017
This has to be against the rules, and if not it needs to be.  
Photo Credit: Getty