They're Back: Aly & AJ Talk '80s-Inspired New EP
By James Dinh
August 2, 2017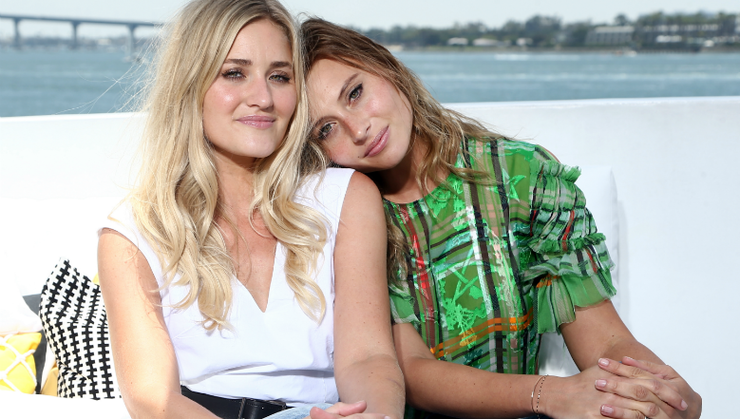 After a decade-long hiatus (sans 78violet), Aly & AJ are preparing for a pop comeback and we couldn't be more excited. On Tuesday (August 1), the former Disney darlings took to Facebook Live to answer some fan questions about their venture back into the music spotlight.
"I think nostalgic is kind of the word we're getting a lot," A.J. explained of the self-funded project. "Aly and I are really excited about this music. As you know, it's been 10 years since we've released new material and I'm really excited about getting back out there. The music has a little bit of an '80s-inspired, electronic pop sound that I think is fresh and new, with the chemistry Aly and I possess."
Aly went on to explain that the music will excite folks that don't know of their catalog, while still pleasing longtime fans that have been with them since their debut in the early aughts. Later on in the Facebook Live, the pop duo shared details about their upcoming 4-track EP, which includes titles like "I Know" and "The Distance." It'll precede the release of a full-length album, which is planned for sometime in 2018.
Why did Aly & AJ take so long to release new music? Well, Aly said that "the teases" that they've dropped in recent years were all intended to be real. "We were just getting excited about wanting to give you guys information, but then it wouldn't be officialized, but then we would have to retract it, but now it's official, so it feels good," she continued.
If you want to help the pop duo make the next step in their career, head over to PledgeMusic to get your hands on Aly & AJ merchandise and exclusive opportunities. In the meantime, set your clocks because their new single, "Take Me," drops August 18.
Chat About They're Back: Aly & AJ Talk '80s-Inspired New EP