Family Feud Question Has Some Very Nasty Answers
By Dave Basner
March 17, 2019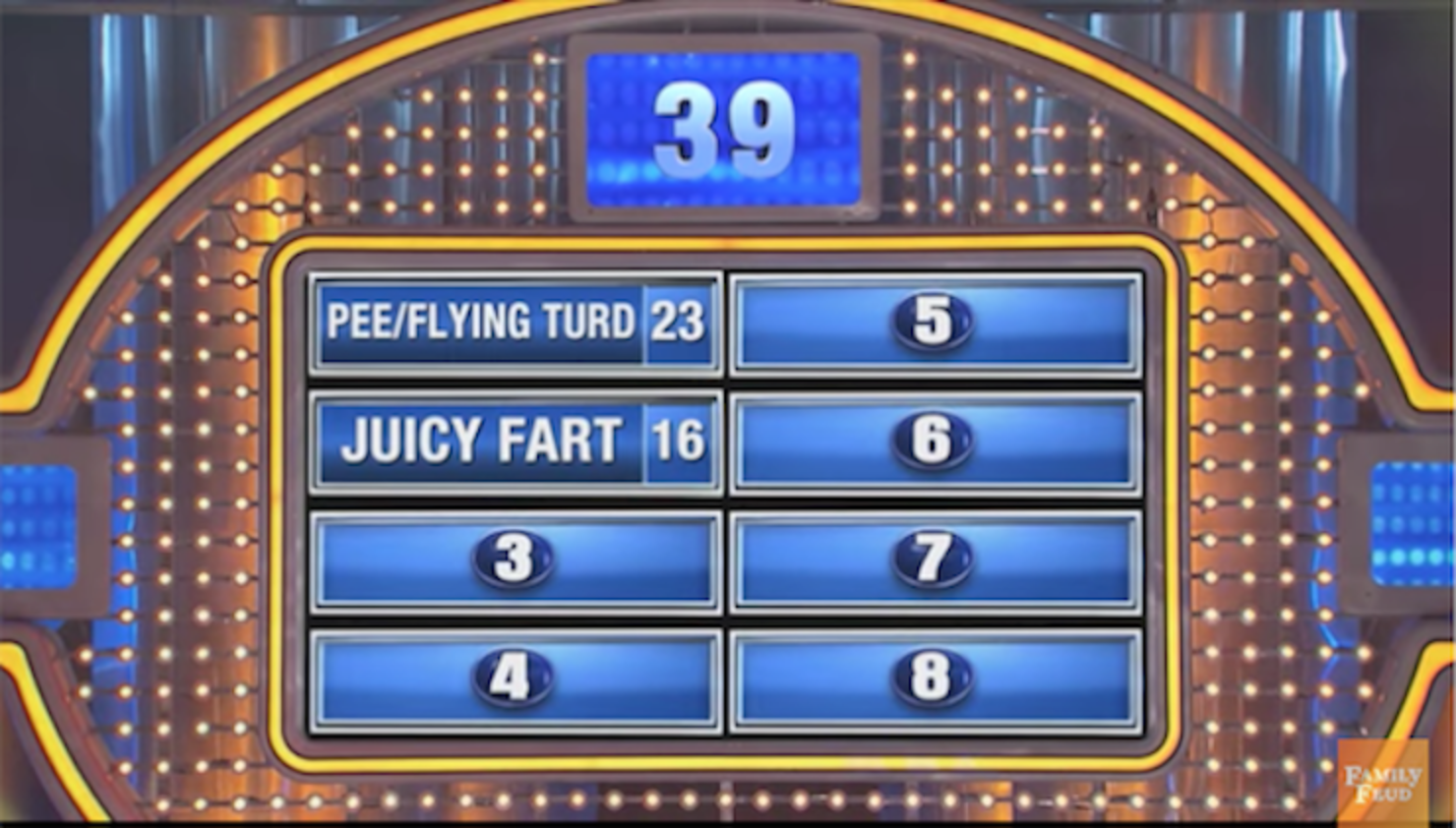 Anyone who has seen Family Feud knows that sometimes the answers can get a little nasty, but the toilet humor was through the roof on a recent episode when contestants were asked, "If you were squeezed really hard, name something that might come shooting out of you." 
The top answer was "pee/flying turd," which, apparently, 23 people surveyed said. Next up was "juicy fart," which surprisingly was the answer 16 folks gave. "Barf" took the three spot. 
It's not the first time the show has capitalized on bathroom humor either. 
When asked what an astronaut doesn't want to see floating around the spaceship, 61 people surveyed said "pee/turdzilla." As you can see in the clip, even Steve was shocked by that number. 
See more from the show here.