Miley Cyrus Says She Will Never Get Rid Of Her Britney Spears Collection
By James Dinh
August 3, 2017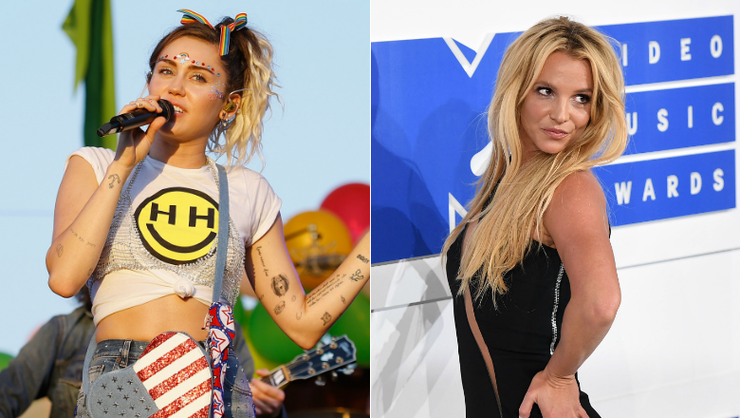 Ahead of the release of her still as-yet-untitled new album, Miley Cyrus appears the September issue of Cosmopolitan, where she shows off her flirty side in a sexy denim jumpsuit. In the pages of the mag, the pop titan shared her thoughts on a number of topics and also revealed an interesting bit about her Britney Spears fandom.
In a handwritten questionnaire, the 2017 iHeartRadio Music Festival performer wrote about her disappointment surrounding Hillary Clinton losing the presidency and writing a song on her forthcoming record in a dream. However, pop fans might be interested in learning that she has a Britney Spears memorabilia collection and it's the one thing in her old room that she'll never part ways with.
Smilerz already knows about Miley's standom for Spears, even expressing her concern over the pop titan's happiness in an interview last fall. "I just want Britney to be happy. Every time she puts out new music, I'm like, 'Is that what she wants to be doing? Or does she just want to chill?'" she told Elle in October. "She's looking so good right now, and looking happy."
For more on Miley's issue of Cosmopolitan, make sure you pick up your copy of the September publication, which hits newsstands on August 8. You can catch Miley and other chart-toppers like Coldplay, The Weeknd and Thirty Seconds to Mars at our 2017 iHeartRadio Music Festival, which goes down September 22 and 23 at the T-Mobile Arena in Las Vegas. Click here for more information!