Slipknot Share "The Devil In I" Documentary Clip
By Scott Munro
August 3, 2017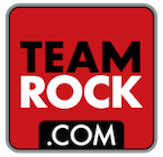 Slipknot have released a short clip of them performing their track "The Devil In I."
The footage has been taken from the band's upcoming documentary The Day Of The Gusano which will launch in cinemas across the world for one night only on September 6.
The film documents Slipknot's first ever visit to Mexico City in 2015 and features exclusive interviews with band members talking about their loyal fans.
Day Of The Gusano was directed by the band's Shawn 'Clown' Crahan who explained: "Slipknot still has dreams for itself. Finally playing Mexico was one of them.
"It's been a surreal life of rock and roll for Slipknot and the fact that the dreams still go on for us is simply incredible. Thank you."
RELATED VIDEO: Heavy metal policeman steals show at gig by Slipknot cover band
Chat About Slipknot Share "The Devil In I" Documentary Clip