This Is Why You Shouldn't Ever Pick Pimples On Your Face
By Dave Basner
August 7, 2017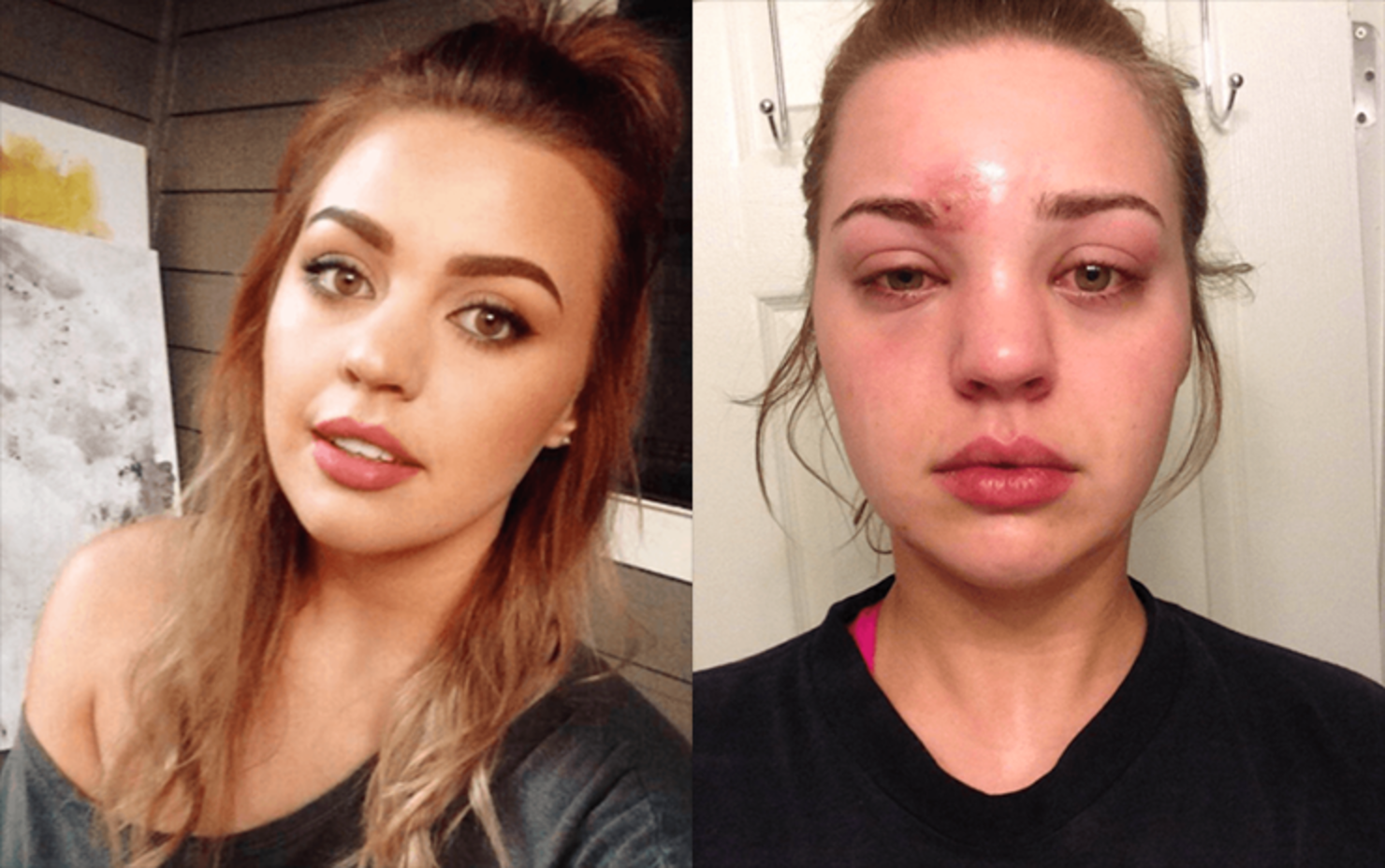 Nobody likes having pimples and if you have a chance to pop one before it emerges, you'll probably do it, even though you've been warned that you might scar. Well it turns out, a lot worse can happen, as one woman learned.
Katie Wright posted her horrifying story on Twitter and hopefully it will be a lesson to anyone eager to pick at their own face.
Katie explained that she picked at what she thought was a painful zit under her skin to stop it from coming out. An hour later, he entire face was swollen and hurting.
She went to the emergency room and was diagnosed with Cellulitis, a form of Staph infection that affects deeper cellular tissues. Worse yet, Katie was at risk of going blind if it spread to her eyes or worse if it spread to her brain.
Apparently, the infection likely began with bacteria from her eyebrow pencil brush - even though she is very strict with washing her face and beauty supplies. Katie wants the world to know you have to disinfect your spooly to avoid a "painful, expensive and traumatizing infection on your face."
The good news is Katie has fully recovered - in fact, the whole thing happened a year ago and is just going viral now, something she is able to laugh about.
Ah yes, I am now Staph Girl. It happened about a year ago, and I've healed just fine btw. This is so crazy that it's blowing up again lmao.

— katie (@katiewright) August 7, 2017
She let everyone see how she has fully healed.
Better get to disinfecting those brushes!