23 of The Craziest VMA Moments That Ever Happened
By Rose Wythe
August 28, 2020
As has become commonplace, MTV's annual Video Music Awards offer up some of the most controversial, memorable, and straight up scandalous moments in entertainment history. In honor of the show on August 30 -- which will include performances by Lady Gaga, Ariana Grande, BTS, The Weeknd and more -- we compiled a list of 23 of the show's most shocking onstage moments. From Britney's 2003 make out session with Madonna to Kanye's presidential bid announcement and beyond, scroll on to check out some of the show's most iconic moments.
1. Britney Spears performs "Slave 4 U" with a live Burmese python at the 2001 MTV VMAs.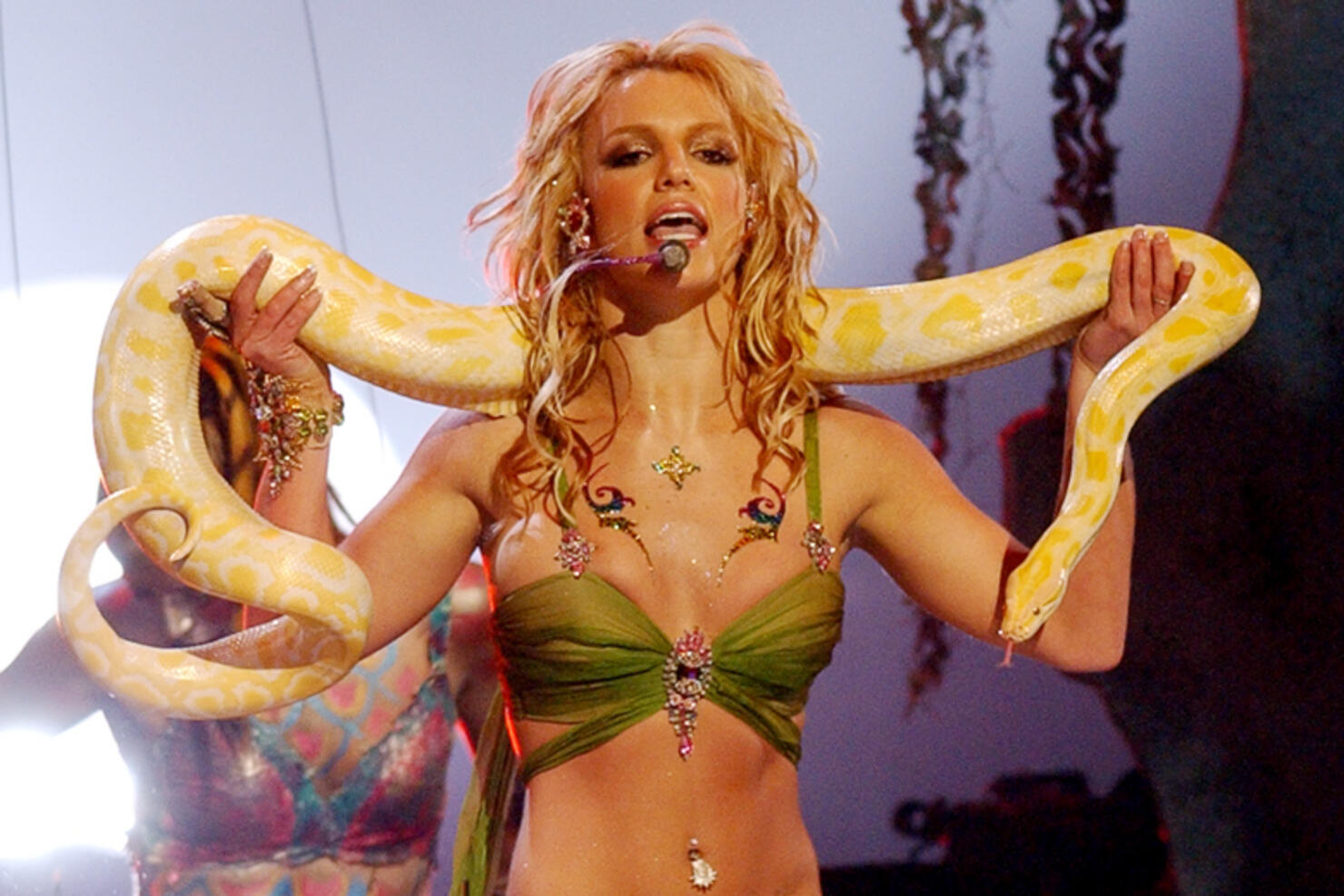 2. Britney Spears and Madonna made headlines in 2003, when they kissed onstage in the middle of their performance. Fun fact people often forget: Christina Aguilera was there, too, and she also locked lips with Madonna.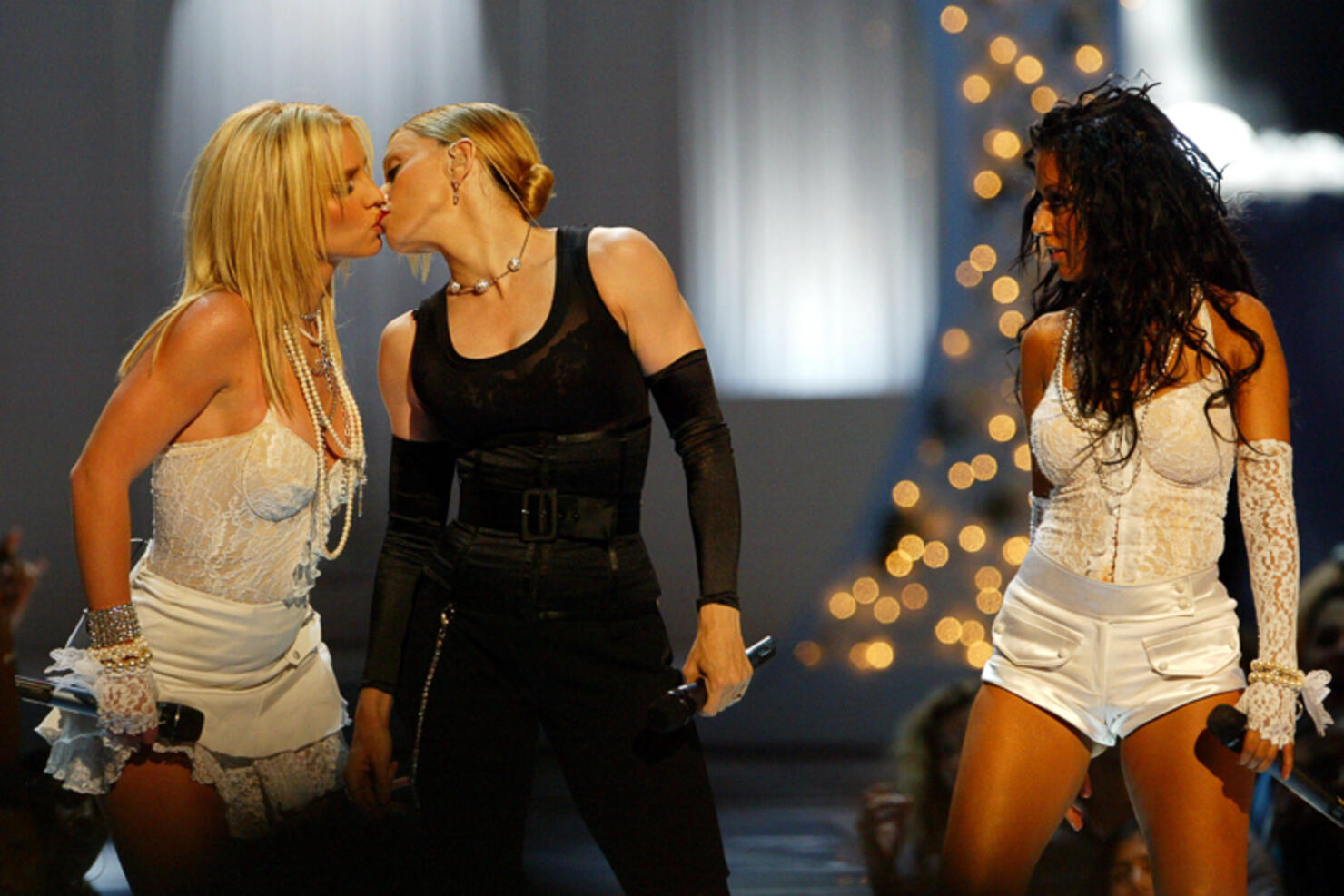 3. Kanye West interrupted Taylor Swift's VMAs acceptance speech back in 2009, declaring Beyonce the rightful recipient of Video of the Year Award. His succinct speech ("Yo, Taylor, I'm really happy for you and I'mma let you finish, but Beyoncé had one of the best videos of all time") not only became the face of a thousand memes, but incited one of the biggest pop feuds of the 21st Century.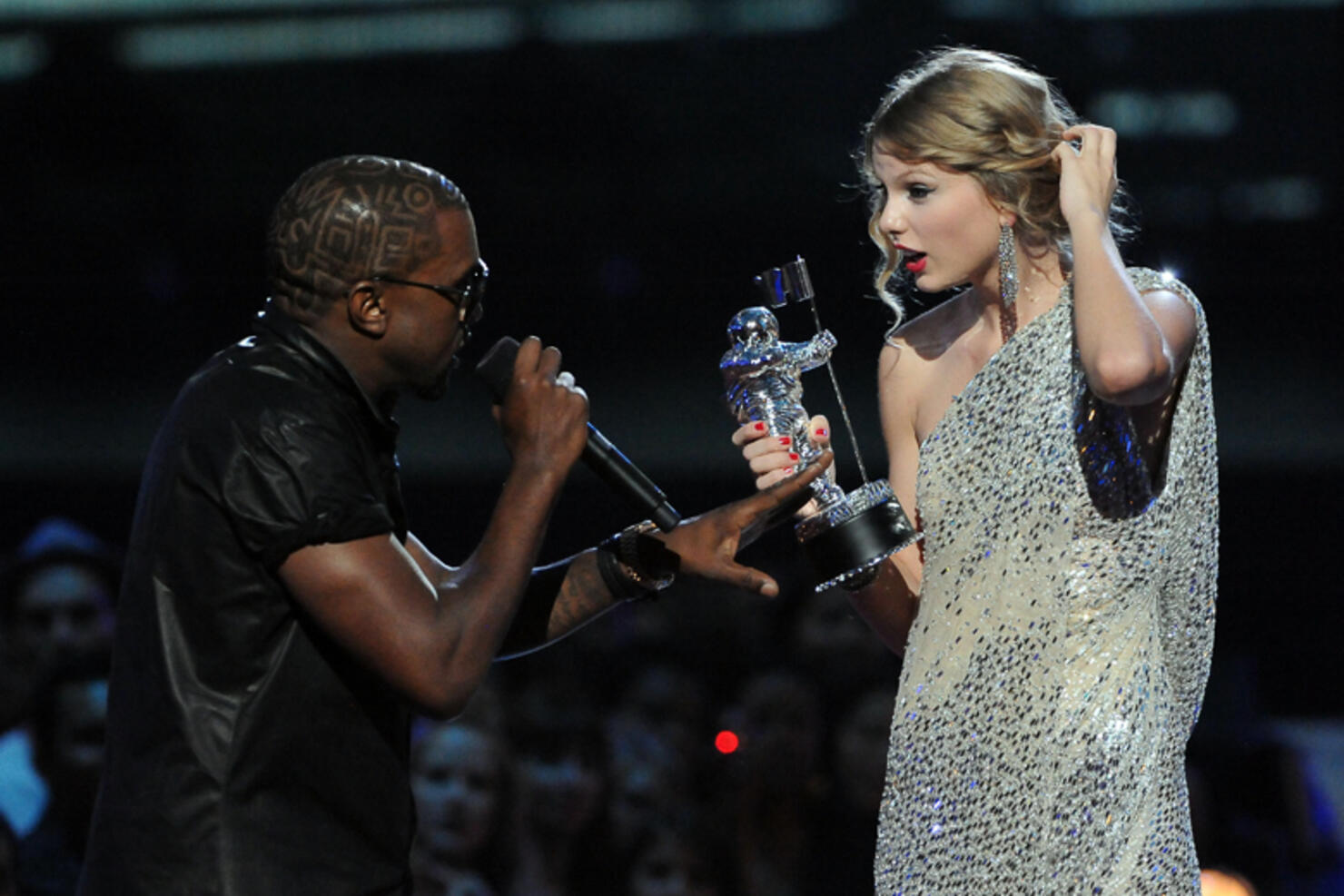 4. As if Lil Kim's 1999 MTV VMAs outfit — a long jumpsuit that left her left breast exposed, with only a bejeweled pastie covering it — wasn't attention grabbing enough, Diana Ross ensured a next-day headline when she jiggled it, live, on-air.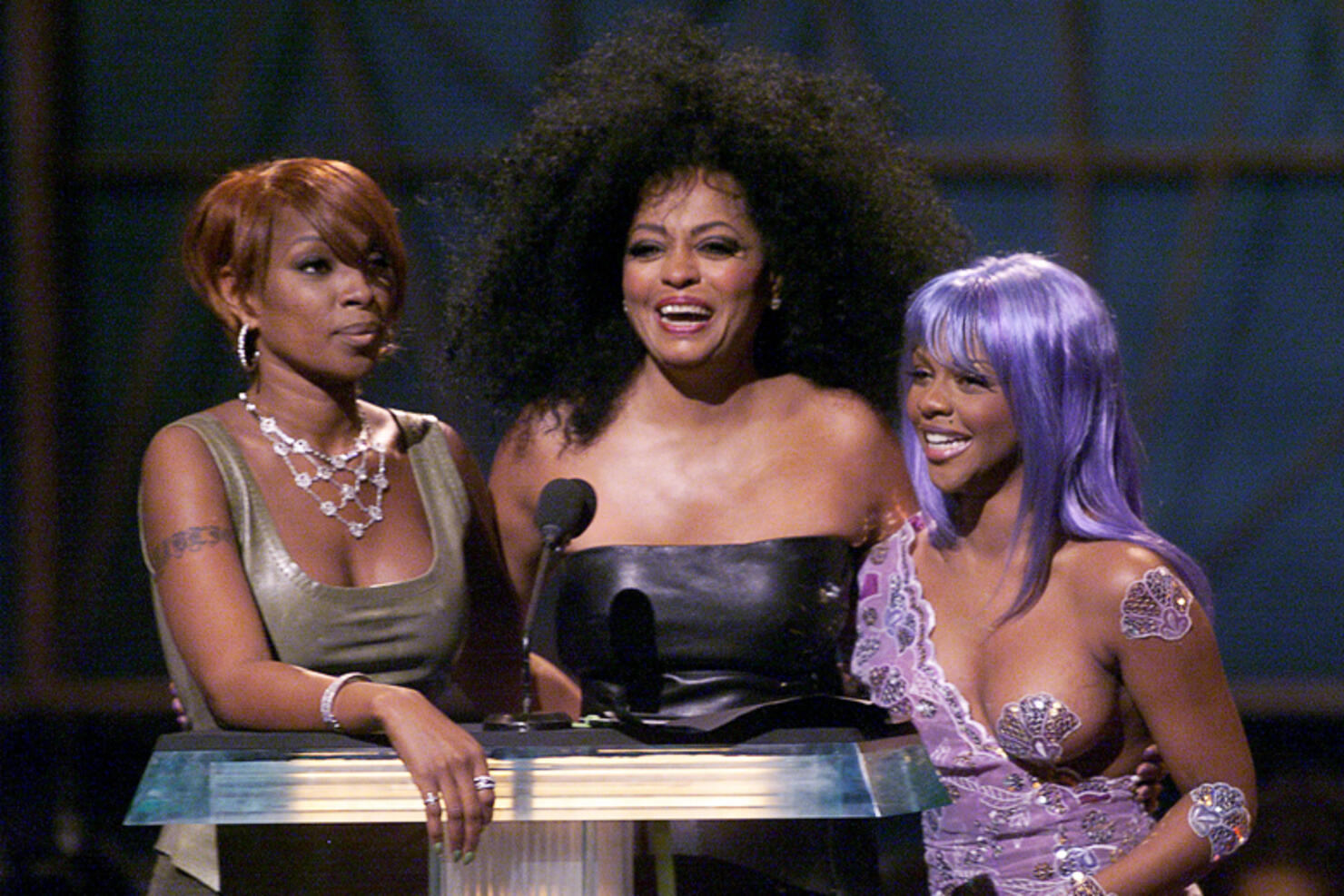 5. Miley Cyrus twerked along with Robin Thicke during a joint performance of "Blurred Lines" at the 2013 MTV VMAs.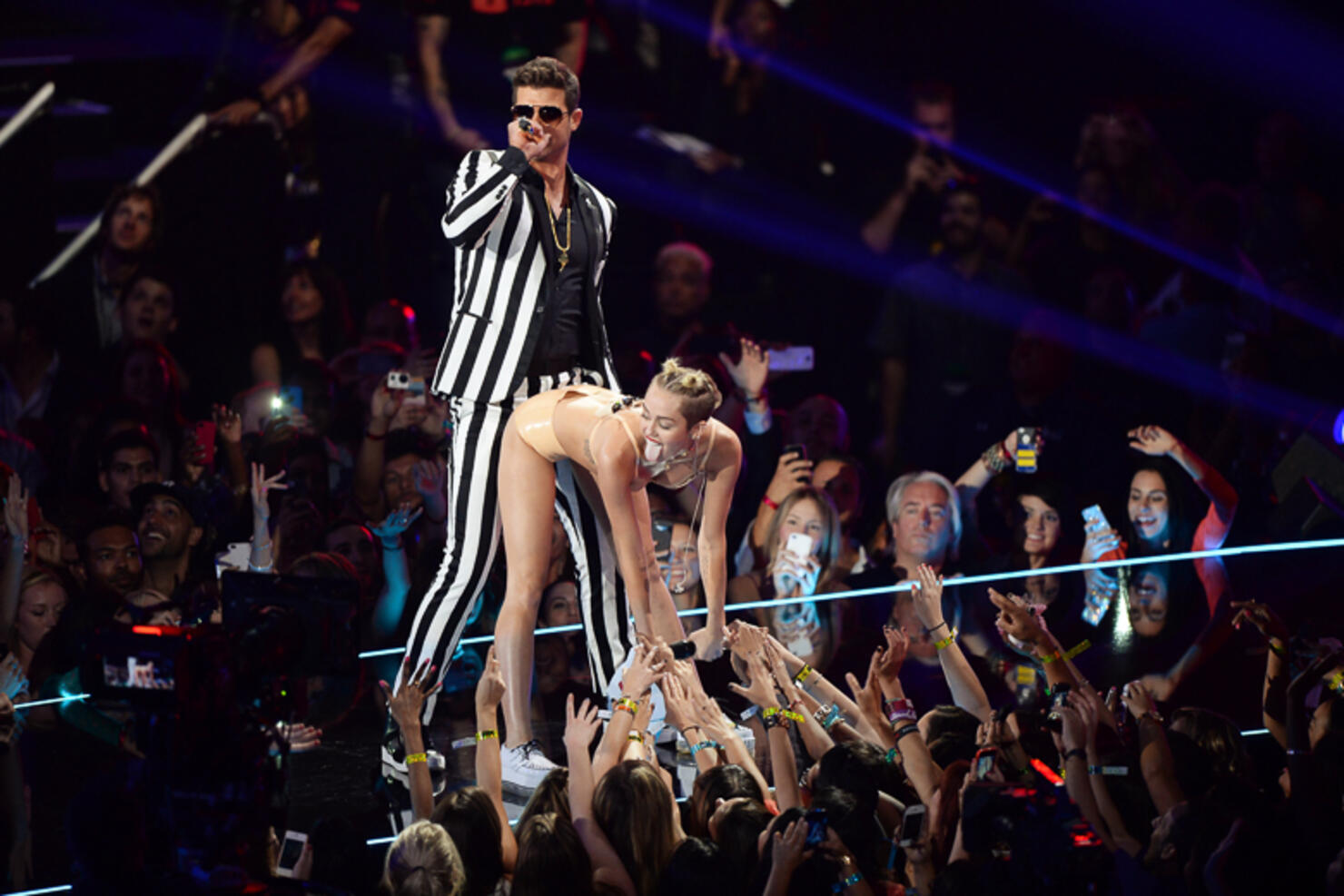 6. Katy Perry and Riff Raff attended the 2014 MTV VMAs dressed, head-to-toe, in denim — channeling the iconic outfits made famous on the same red carpet by Justin Timberlake and Britney Spears 13 years earlier.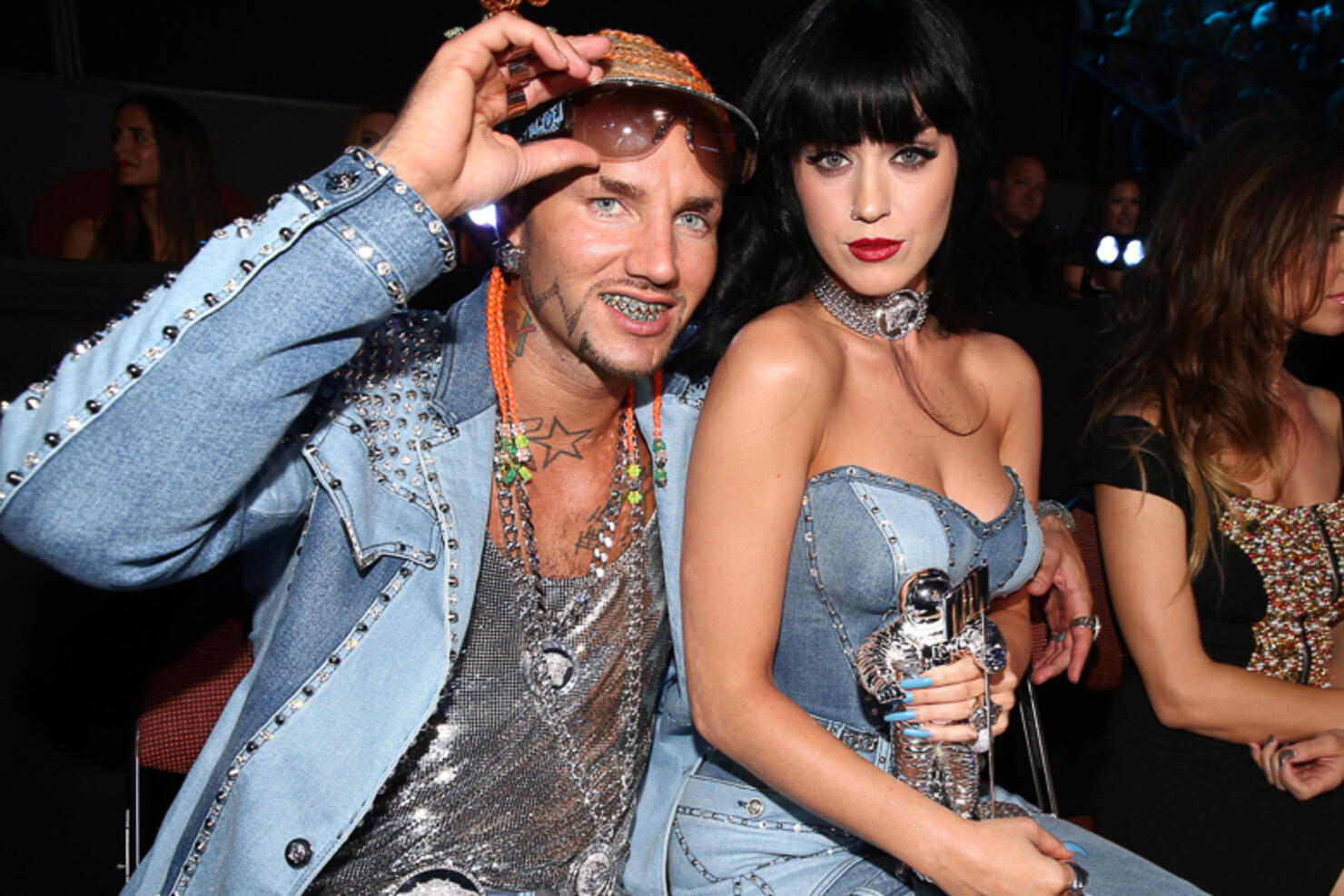 7. Halsey and The Chainsmokers delivered an intimate performance of their hit "Closer" during the 2016 MTV VMAs, where the Badlands singer showed plenty of underboob.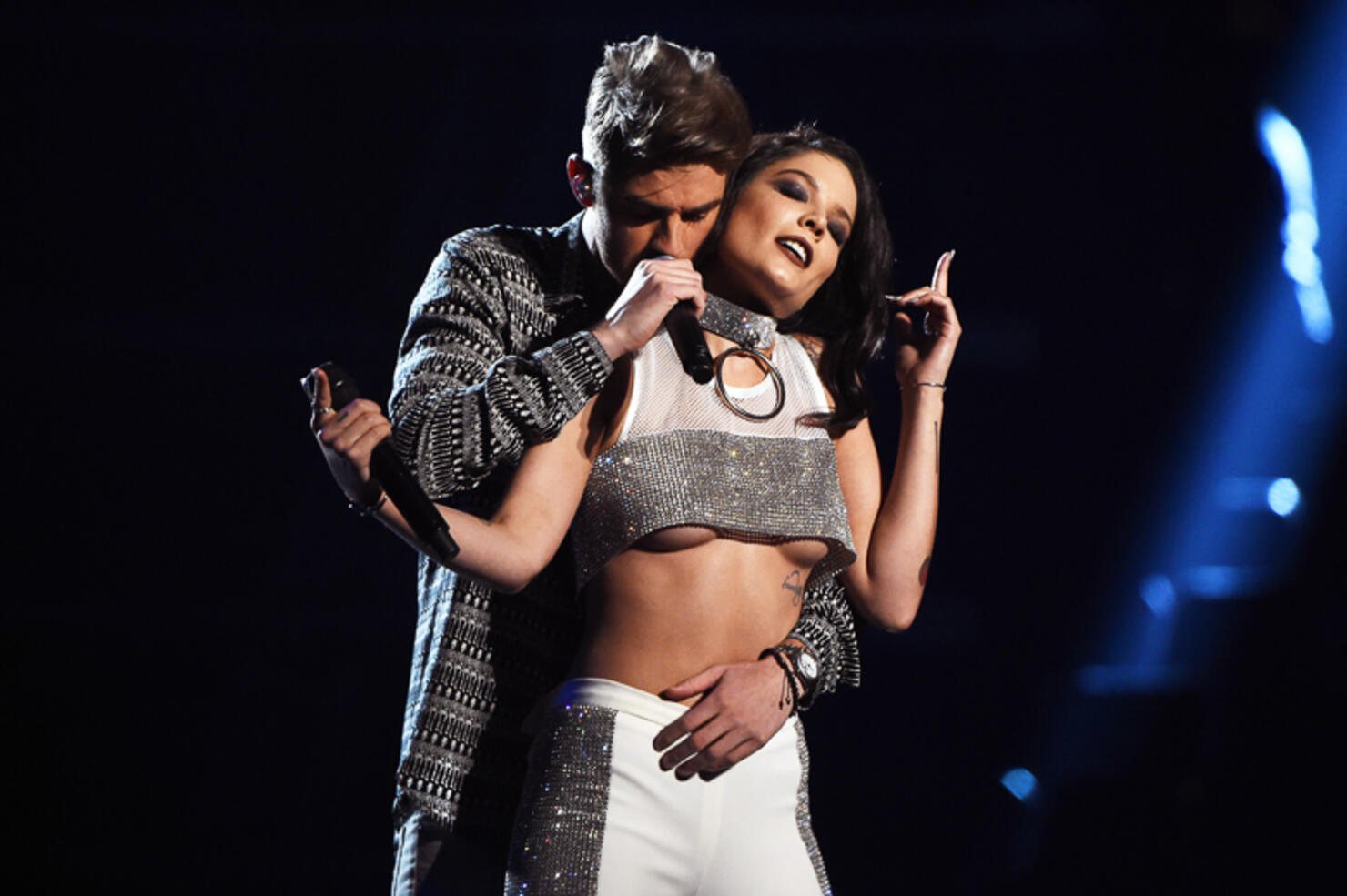 8. Miley Cyrus' 2015 stint as host was controversial not only for her scandalous outfits, but for her notable feud with Nicki Minaj — "What's good, Miley?" — coming to a head, live onstage.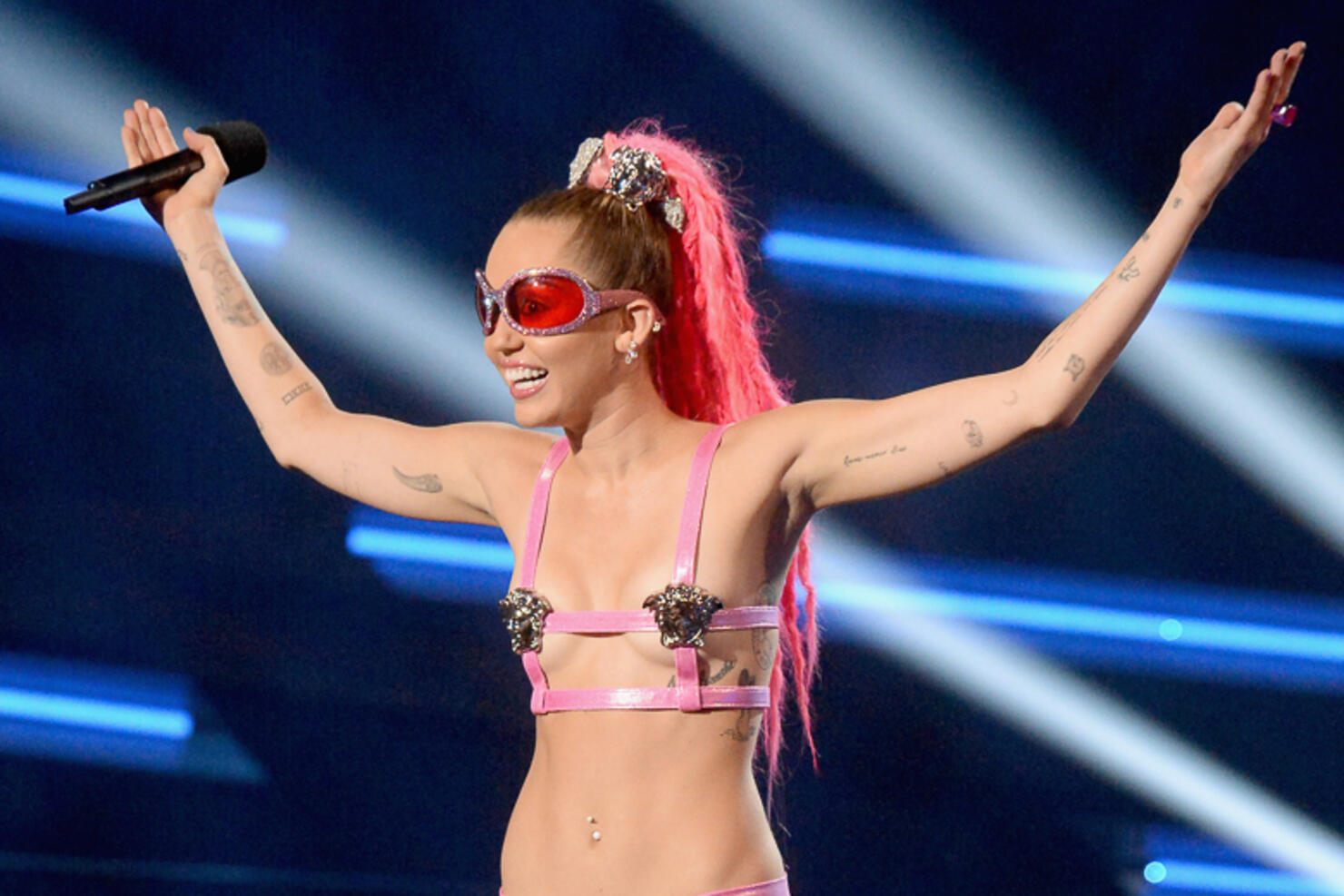 9. Amber Rose and Blac Chyna appeared on the 2015 MTV VMAs red carpet with statement-making outfits. Their clothes were emblazoned with words like, "gold digger," "hoe," "slut," and more, in an attempt to shift the dialogue to the misogynistic language women are hit with regularly.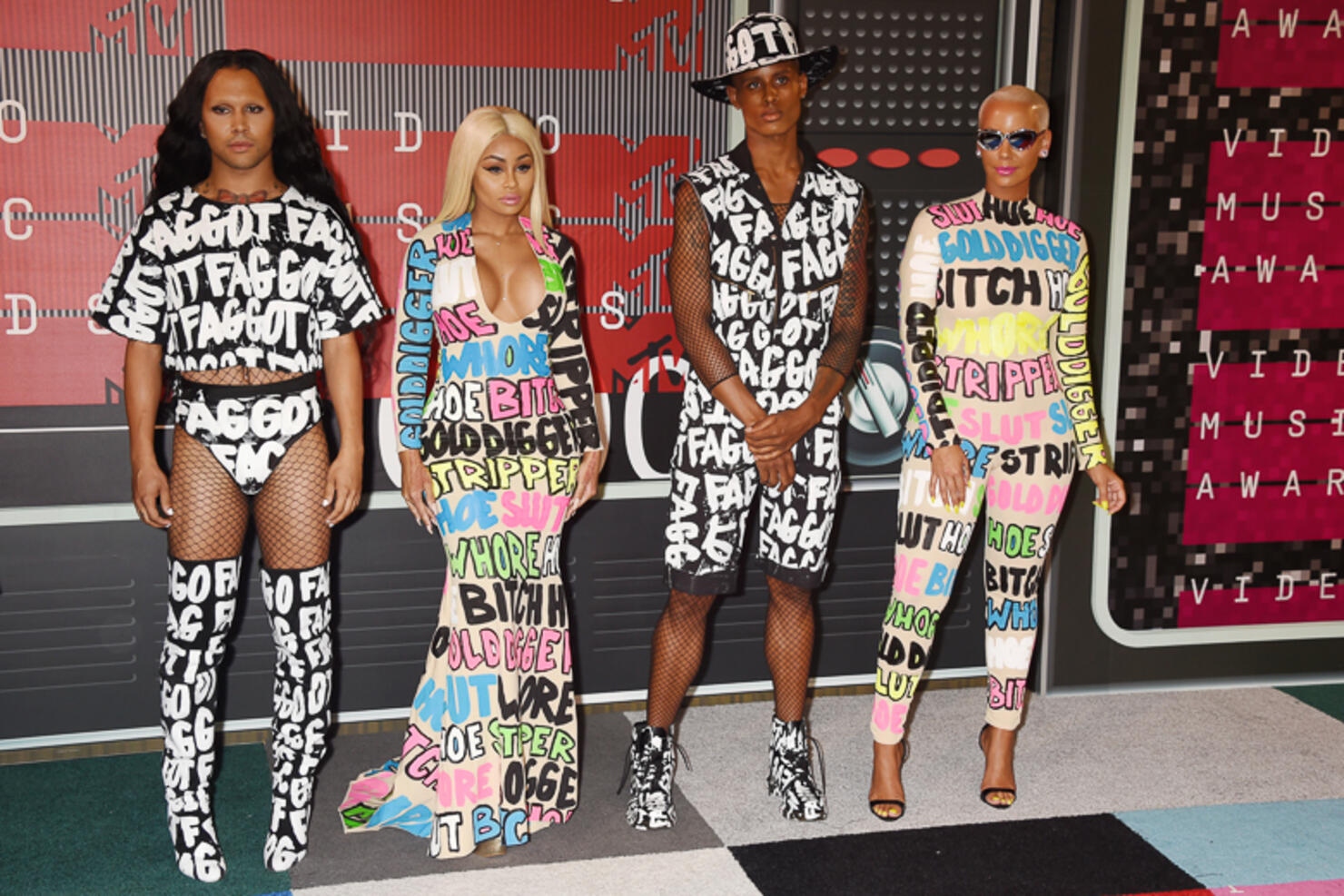 10. It was the baby announcement heard 'round the world: Beyonce's 2011 MTV VMAs performance culminated in the Lemonade singer revealing her burgeoning baby bump.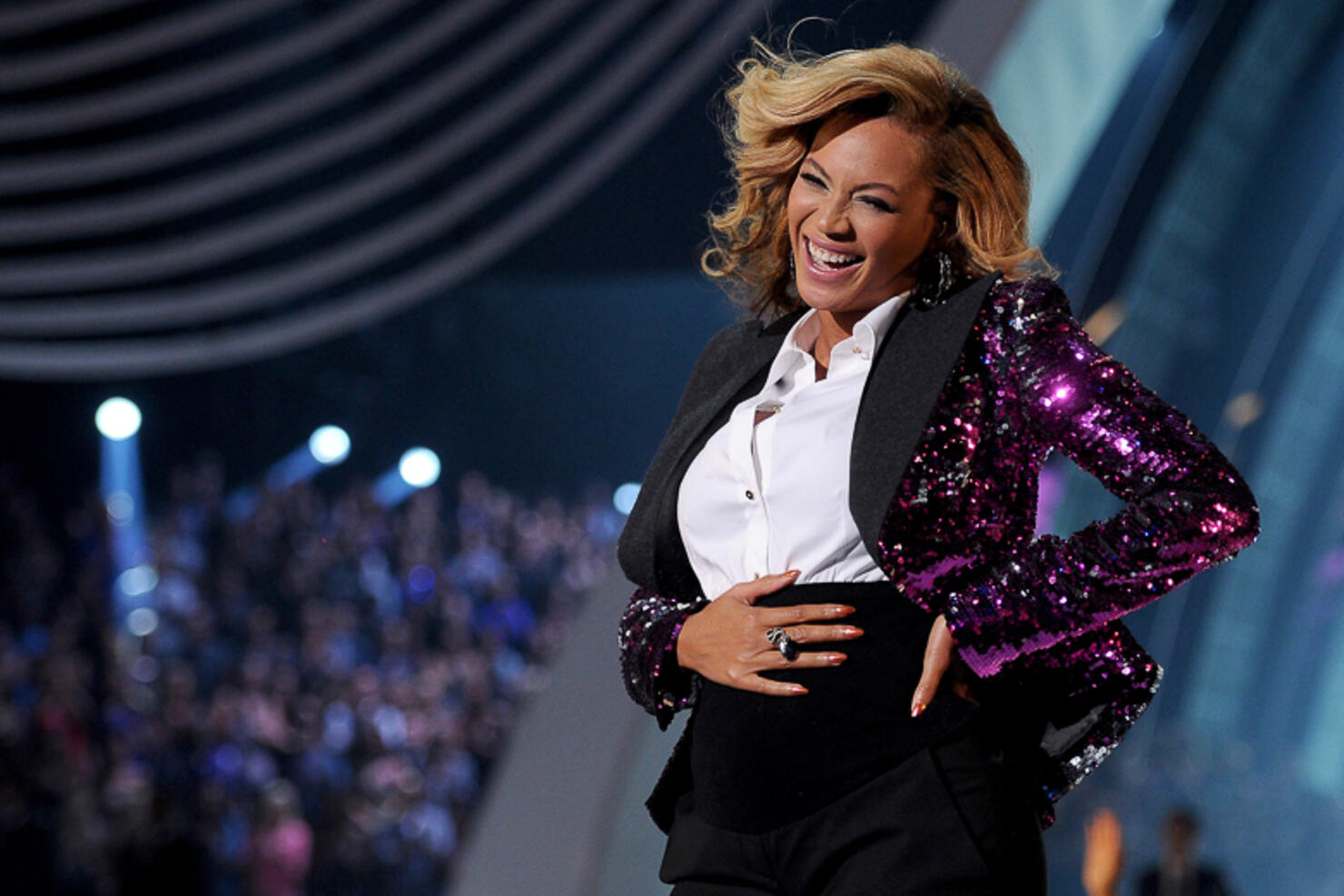 11. Lady Gaga reached peak levels of outrageous when she walked the 2010 MTV VMAs red carpet wearing a dress made entirely of meat. Gaga changed outfits several times that night, but the meat dress is one that will live on in infamy.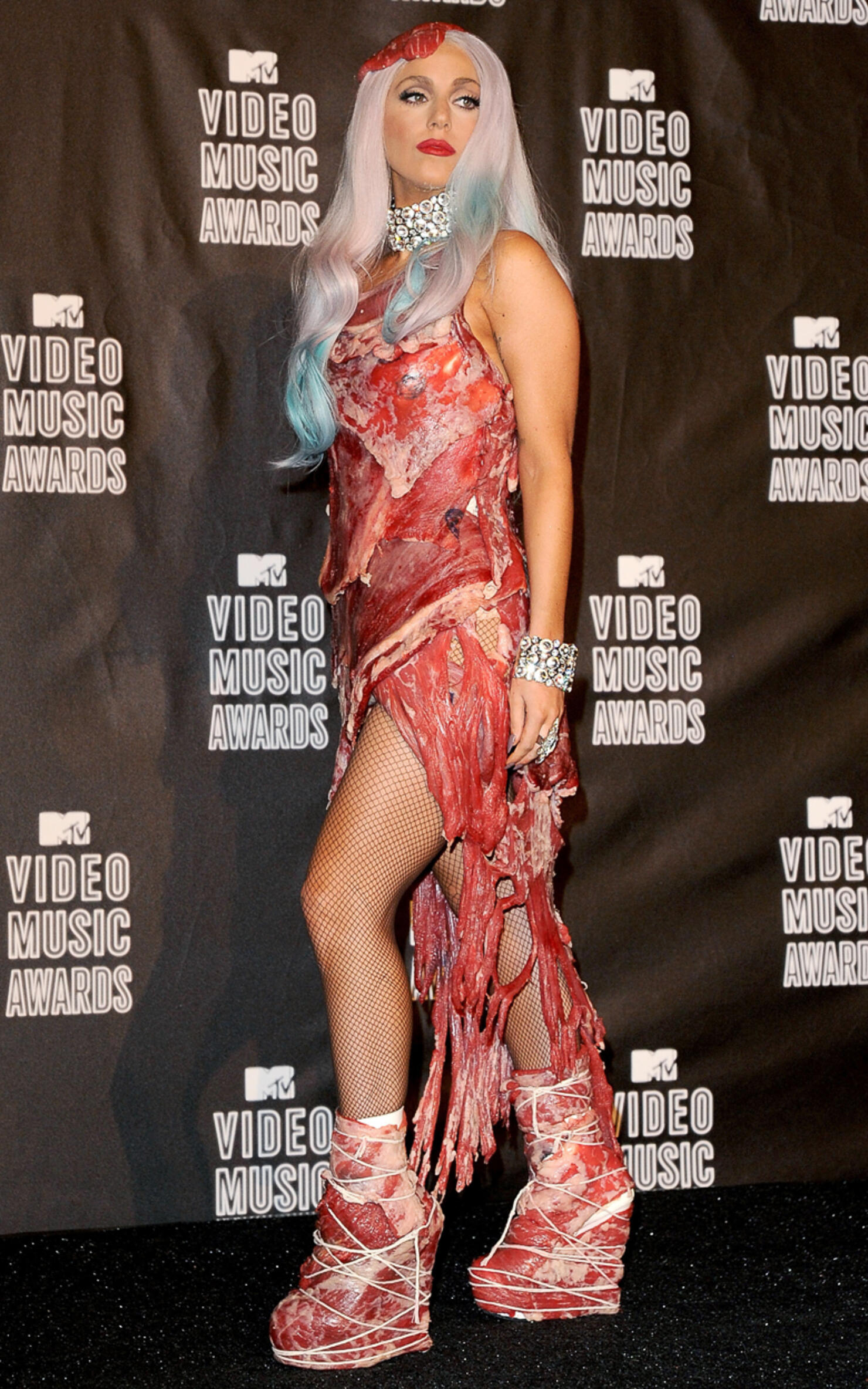 12. Britney Spears not only grabbed G-Eazy's crotch during their performance of "Make Me…" at the MTV VMAs, but video shows the "Circus" singer awkwardly dodging an attempted kiss from the rapper, as well.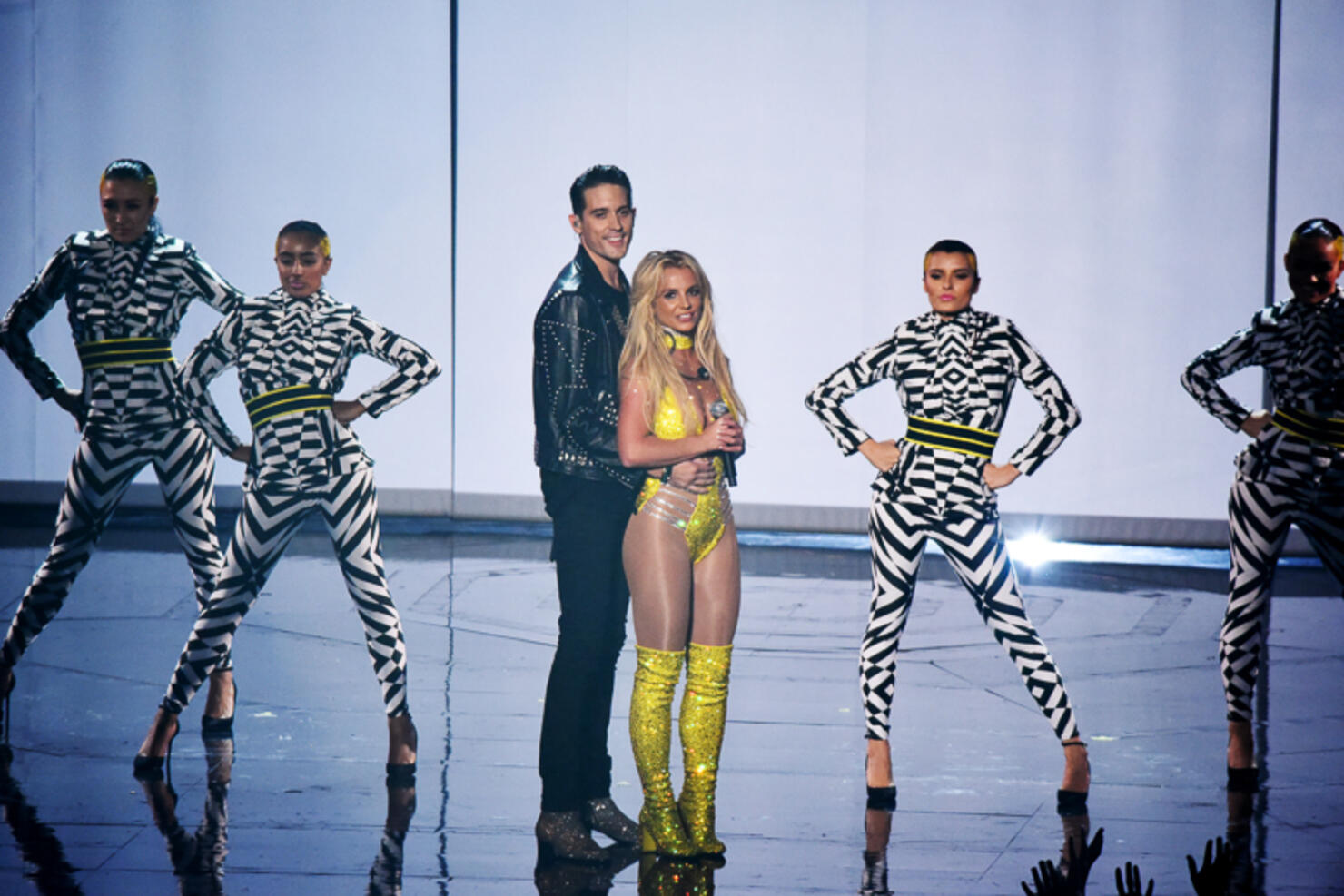 13. Macy Gray offered a masterclass in promo when she wore a dress to the 2001 VMAs that was emblazoned with the title and release date of her album.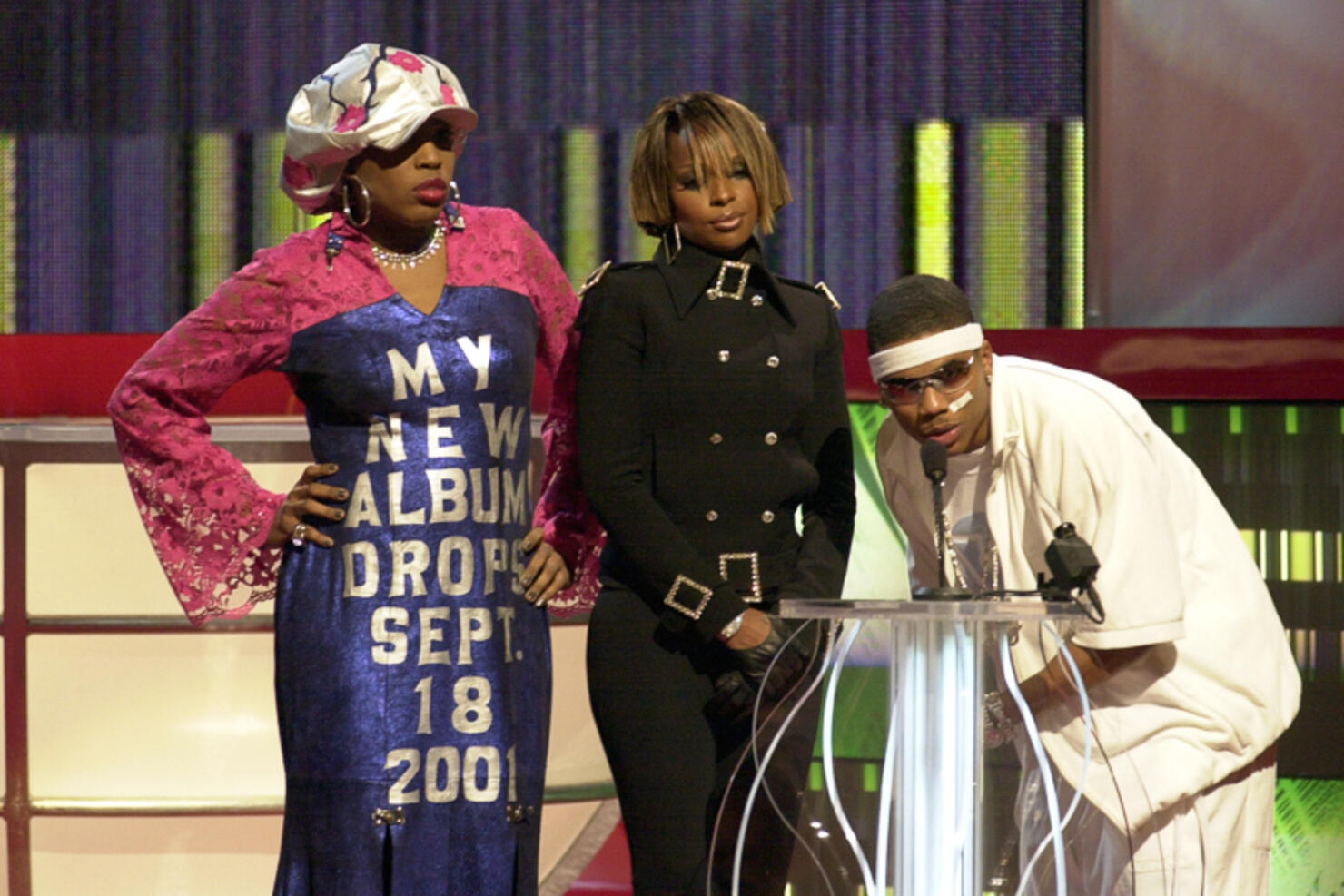 14. Eminem's 2000 VMAs mashup performance of his hit singles "The Real Slim Shady" and "The Way I Am" featured a slew of Eminem clones, making it one of the most memorable performances of his career thus far.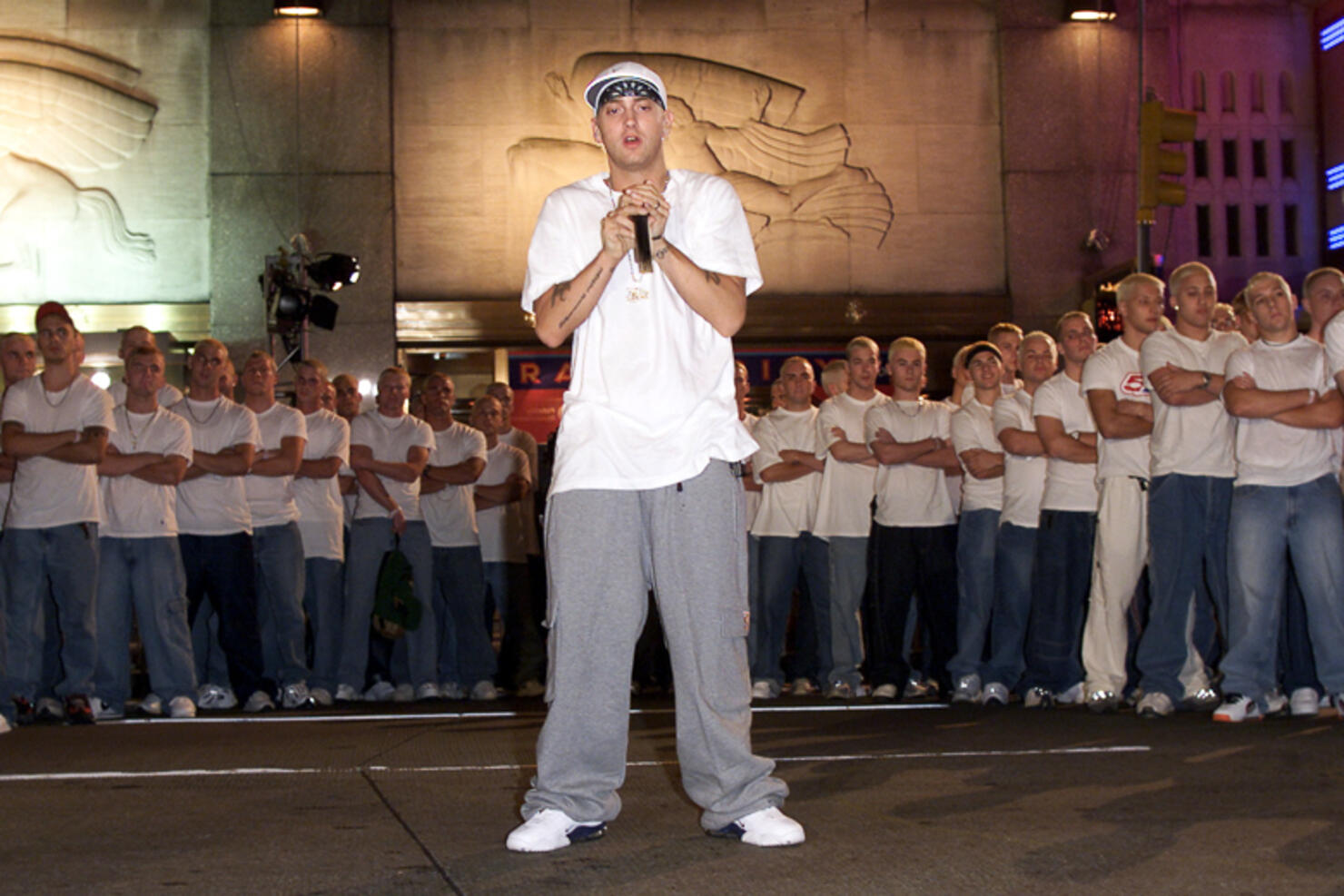 15. Taylor Swift made headlines in 2013 when a camera cut to her talking to BFF Selena Gomez -- a seemingly innocuous moment, were it not for the fact that her ex, Harry Styles, was onstage at that very moment, announcing the nominations for Best Pop Video. Some self-professed lip-readers claim Taylor mouthed "Shut the f**k up," but the target of her ire remains unknown -- despite a half-hearted explanation from Ed Sheeran, who later claimed she was talking to Selena, who reportedly expressed concern about losing the award to Miley Cyrus.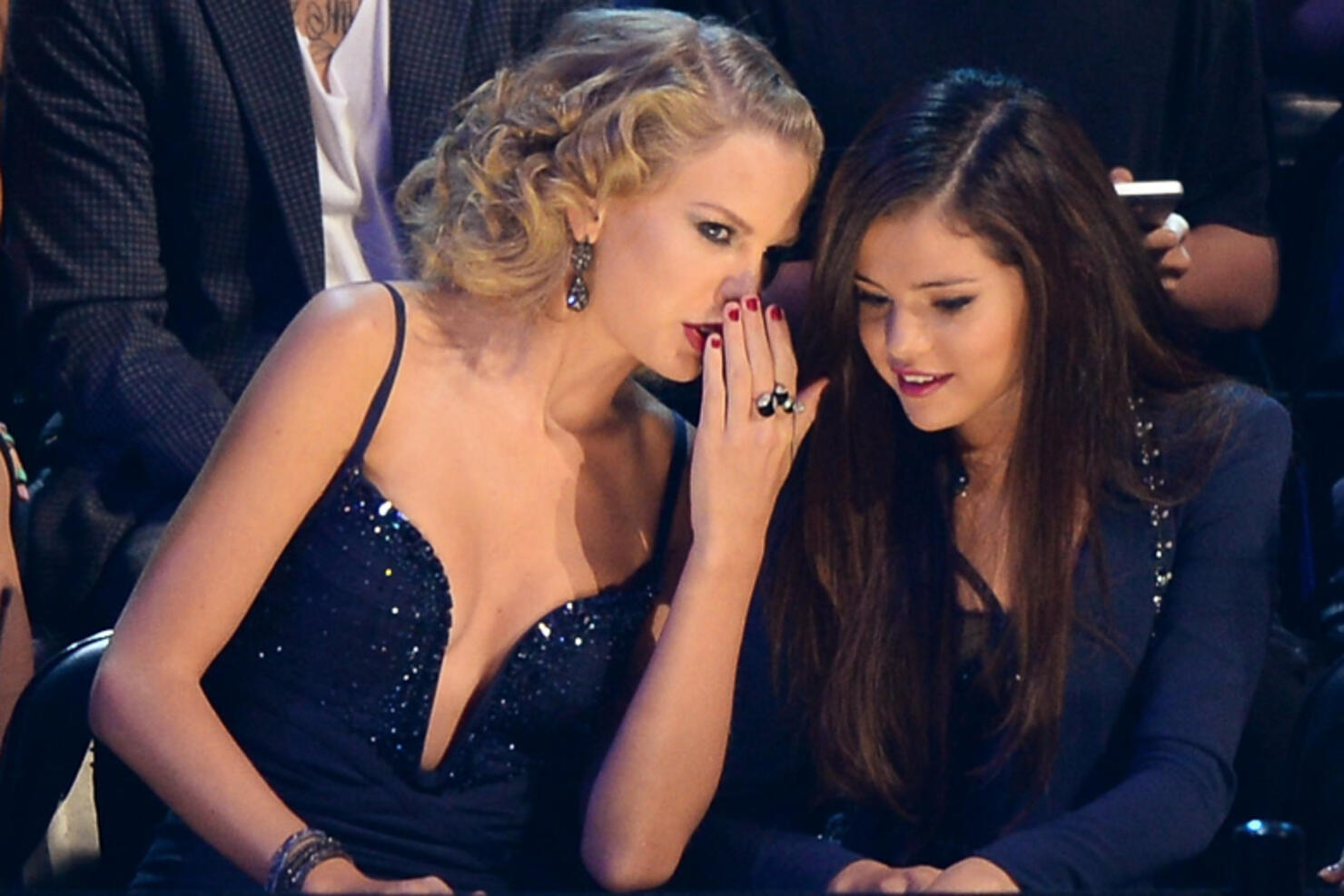 16. Lil Mama decided to surprise everyone and join JAY Z and Alicia Keys onstage for "Empire State of Mind."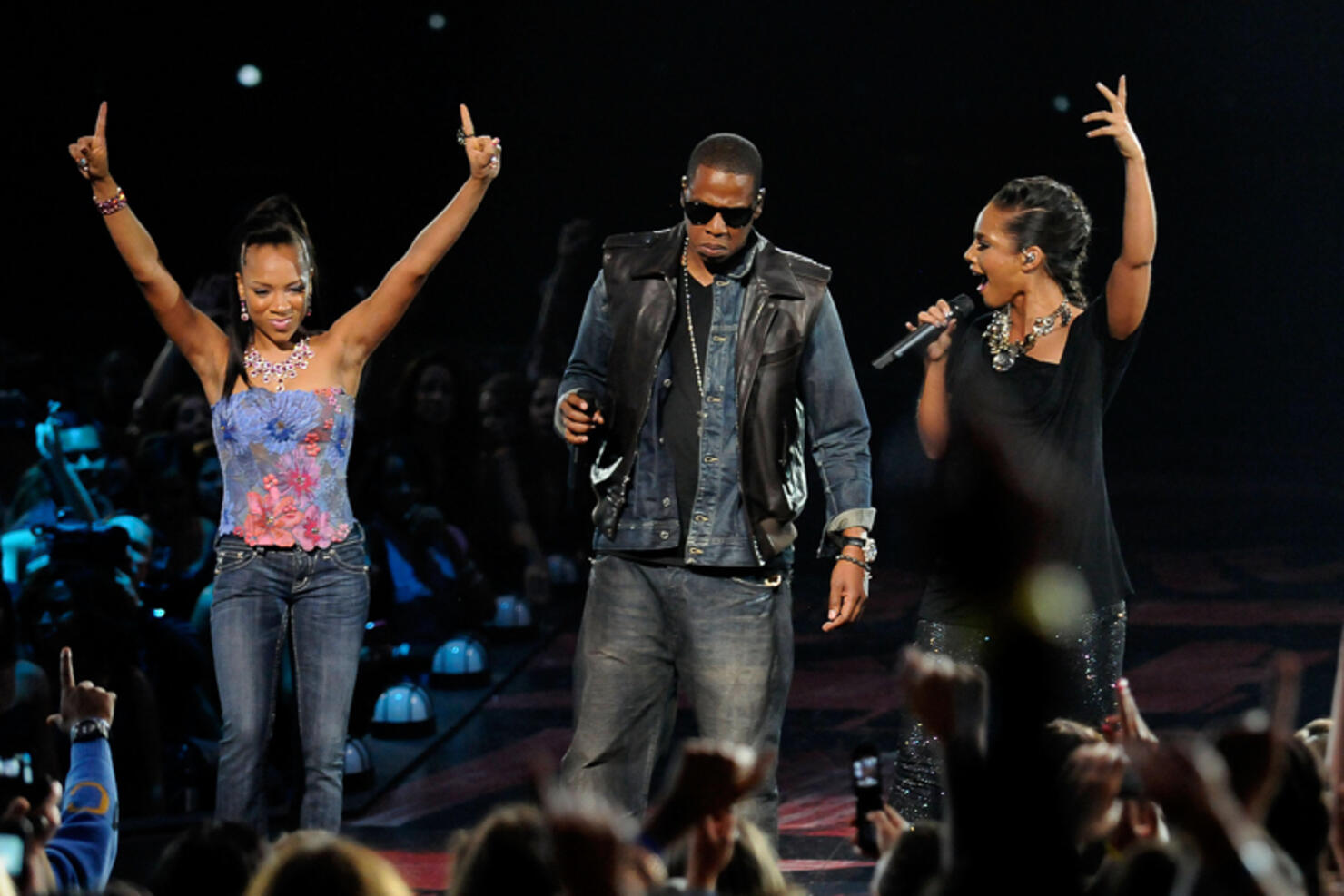 17. As per Nirvana's quickly gaining reputation for destroying their instruments onstage, toward the tail-end of their sets, member Krist Novoselic threw his bass in the air during the band's 1992 VMAs performance. But he failed to catch the instrument as it fell back to Earth, hitting him squarely in the forehead — as audiences all around the world watched live, on TV. "The only time I've ever dropped it was then in front of 300 million people," Krist later wrote on his blog.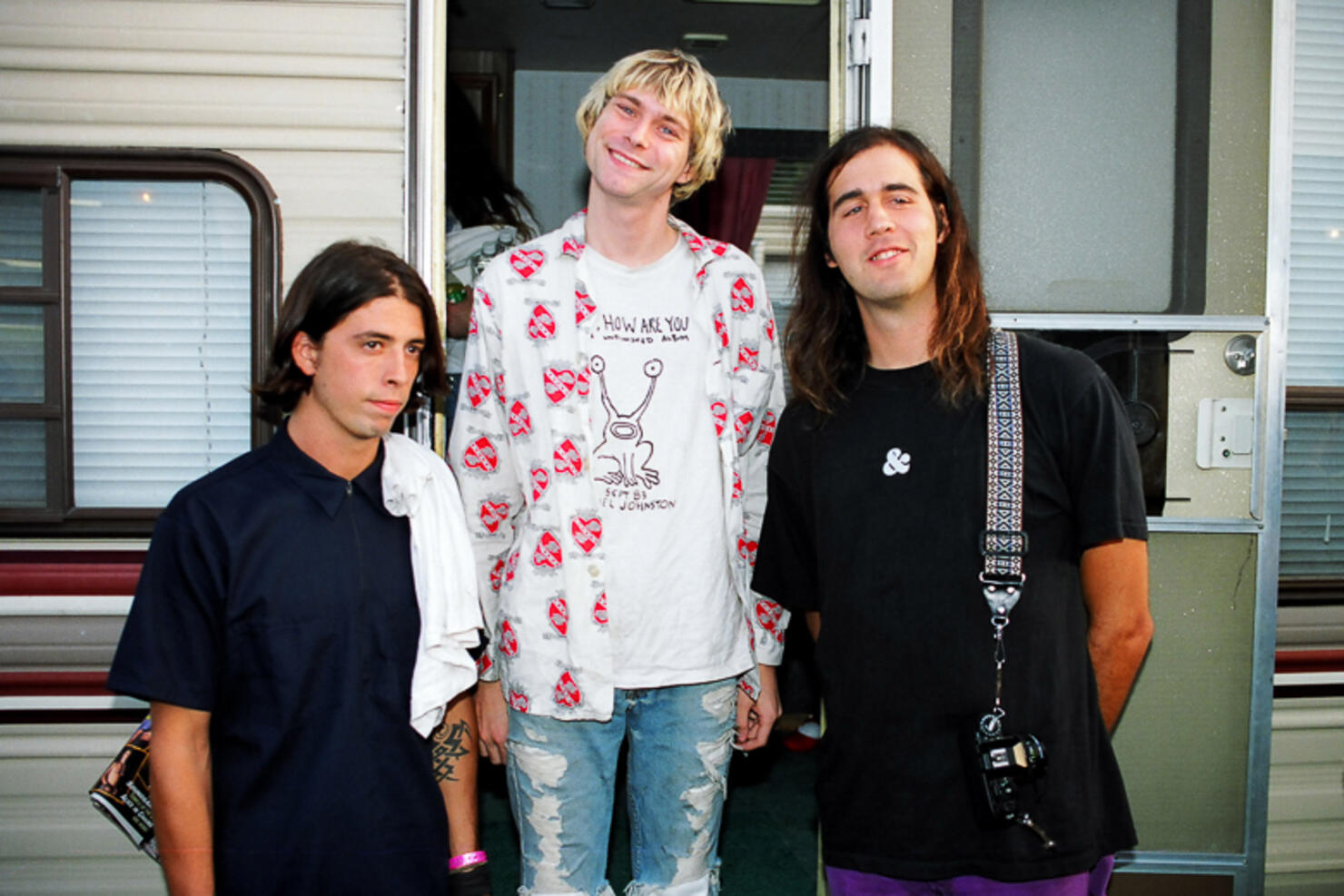 18. Michael Jackson and Lisa Marie Presley locked lips at the 1994 VMAs, offering one of the most overt displays of secondhand embarrassment awards show audiences have ever been subjected to. "Just think, nobody thought this would last," Michael said. They divorced two years later.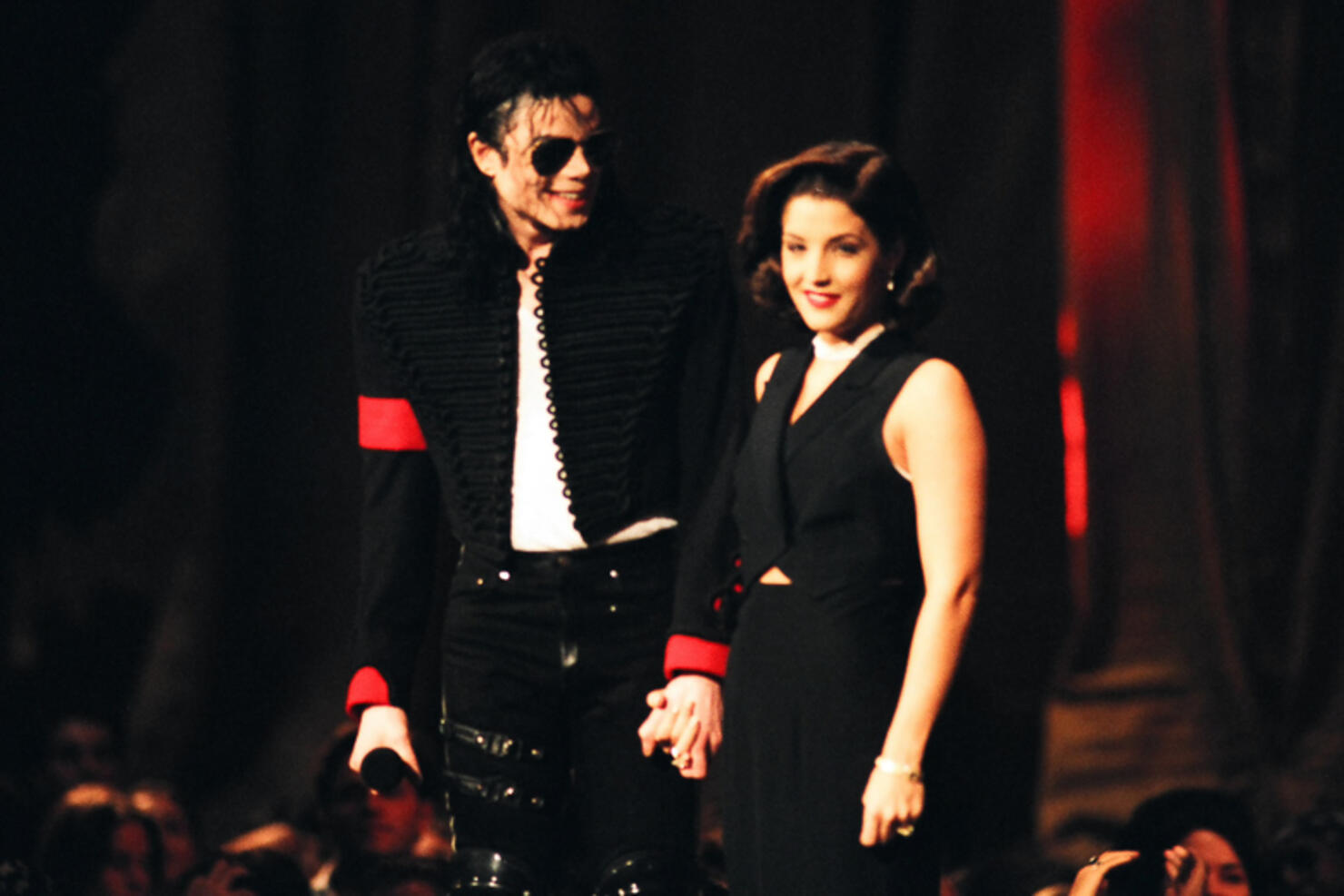 19. Kanye delivered a bizarre, 11-minute speech while accepting the Video Vanguard Award at the 2015 VMAs, which included a reference to MTV's decision to have rival Taylor Swift introduce him, an admission that he may have imbibed before the show, and an announcement of a 2020 presidential run.`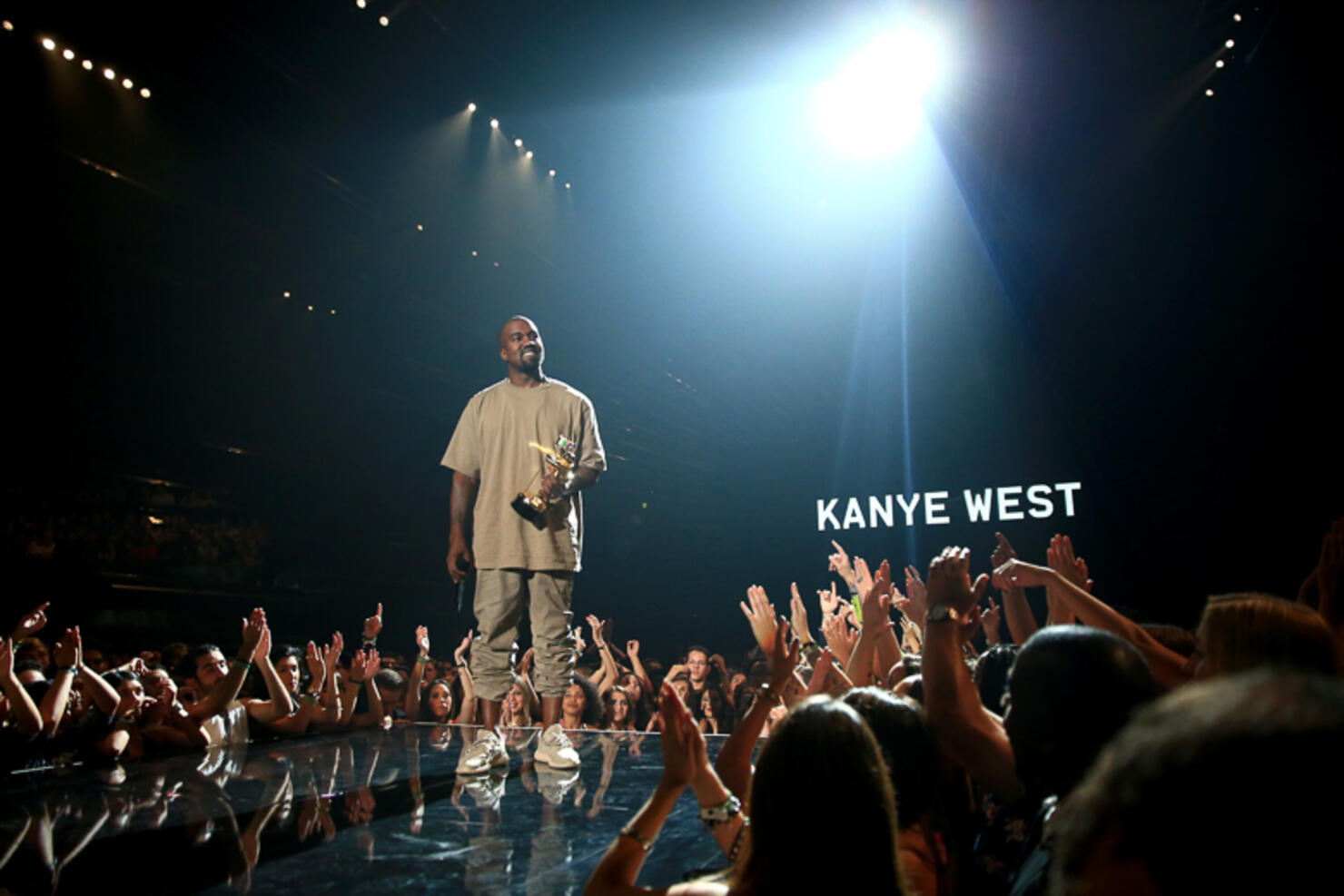 20. Rose McGowan's outfit in 1998 was a lot. She was dating Marilyn Manson at the time.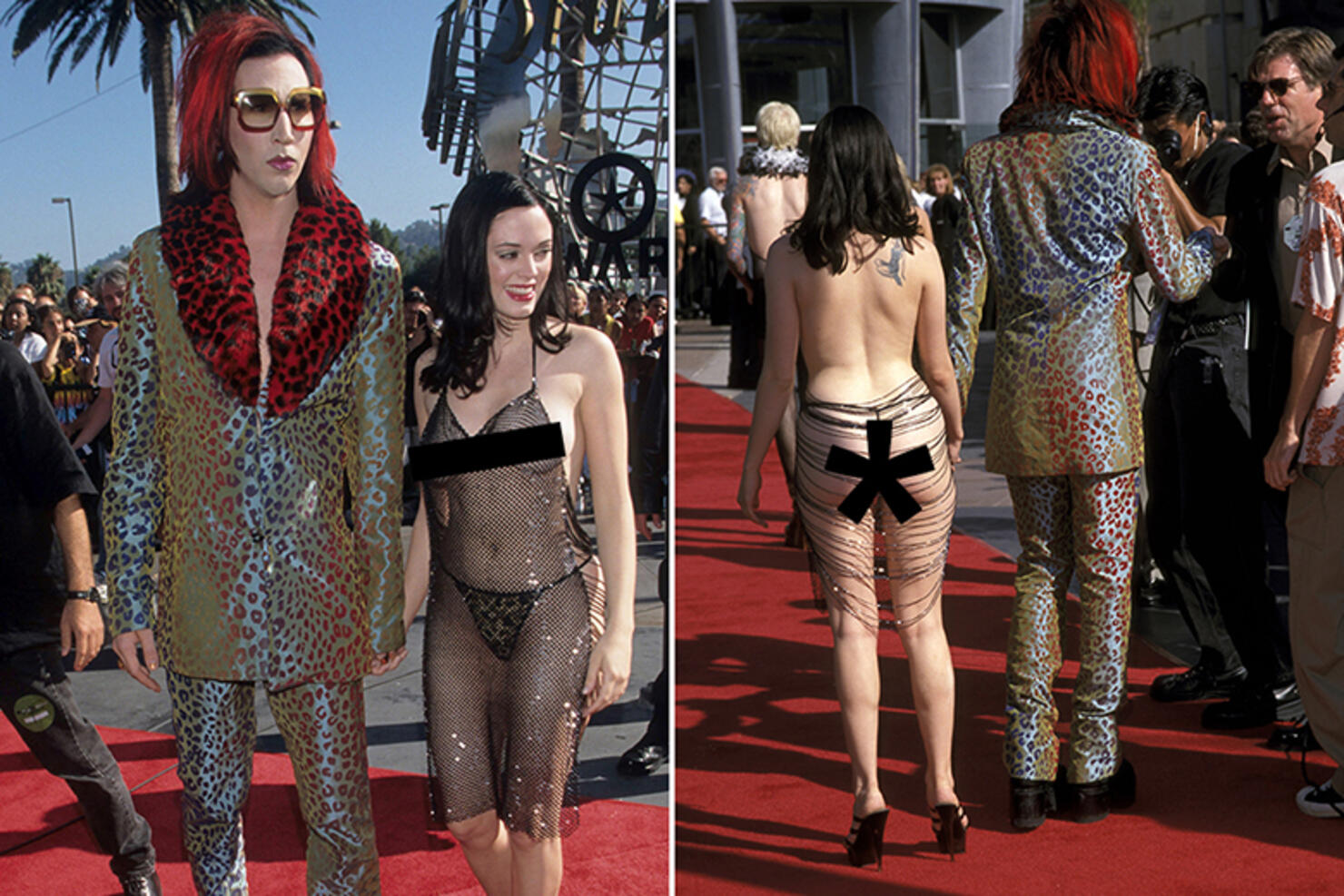 21. At the 2008 VMAS, Rapper T-Pain arrived on the red carpet in an over-the-top way; riding an ornately decorated elephant.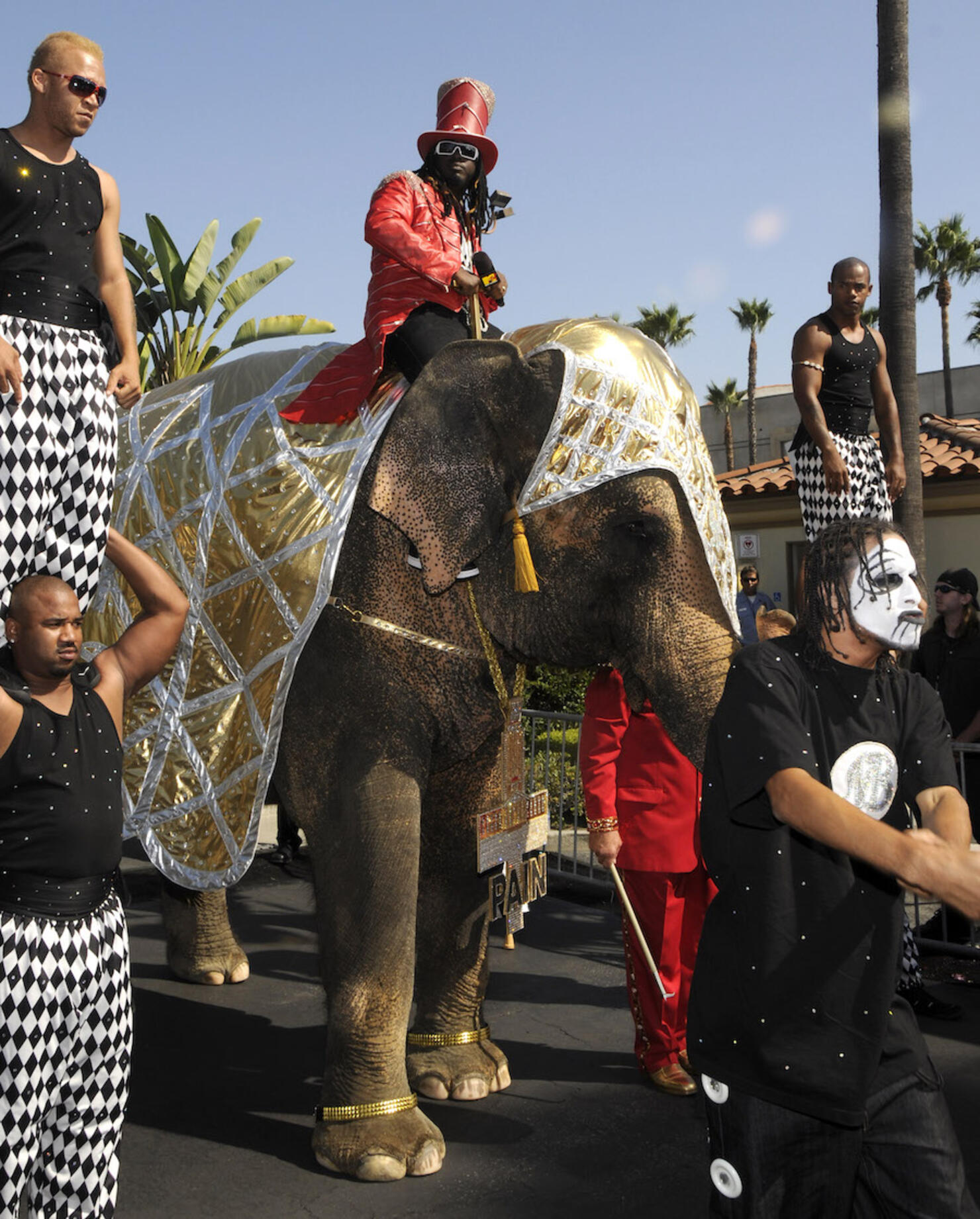 22. Fifth Harmony began their 2017 VMA performance with five members on the stage before one member was yanked off stage. Fans assumed it was meant to represent the exit of Camila Cabello, who left 5H in 2016 in to pursue a solo career.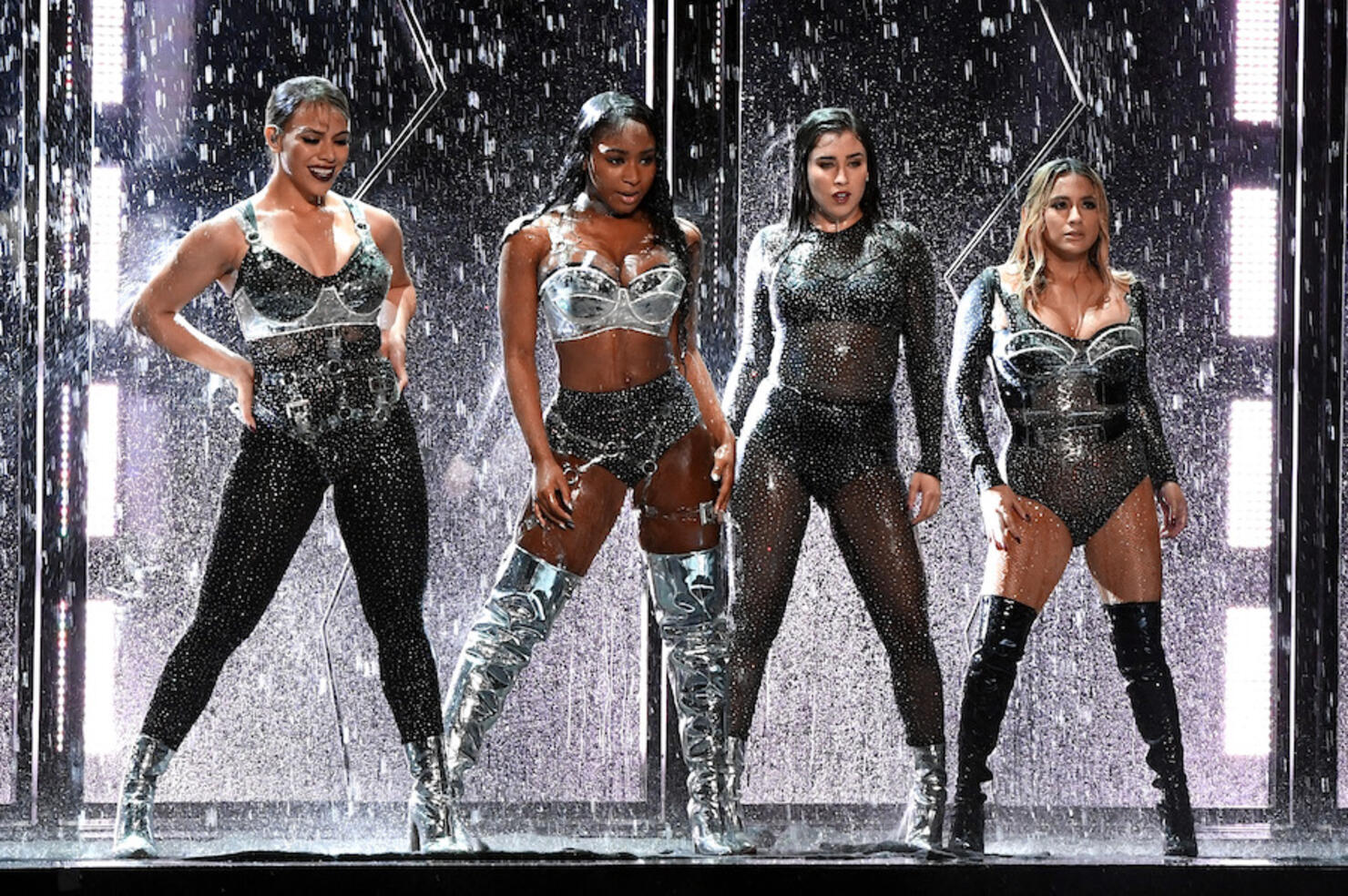 23. When handing Rihanna her Moonman for the Video Vanguard Award, Drake went in for a kiss that was quickly dodged by the pop star. Fans took to social media to debate whether or not the pair had actually shared a kiss on stage.