Bill Ward Says Ozzy, Tony Iommi Didn't Trust His Drumming
By Andrew Magnotta
August 21, 2017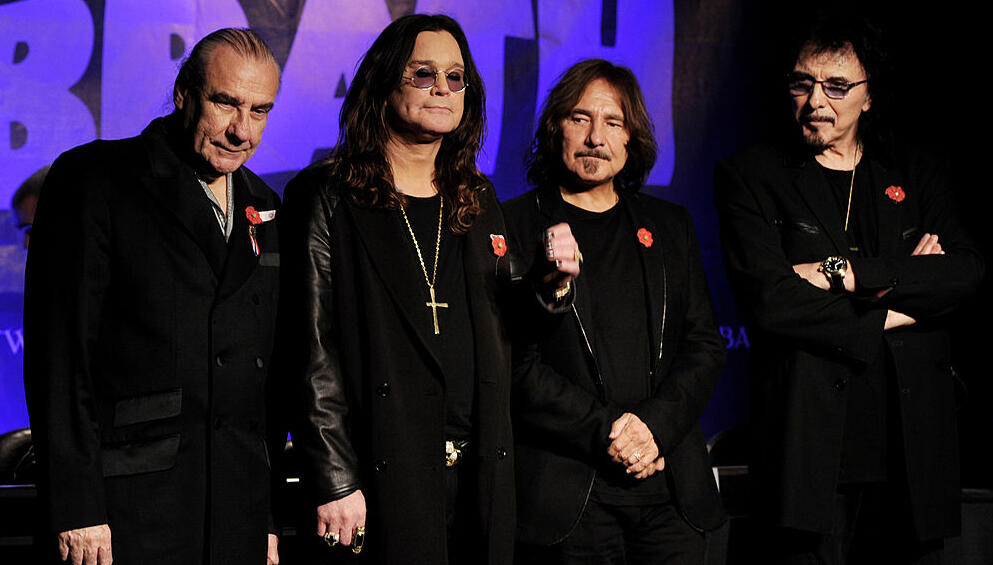 Founding Black Sabbath drummer Bill Ward is accusing former bandmates Ozzy Osbourne and Tony Iommi of disparaging him.
Ward, who was not with Black Sabbath during its farewell tour, says his former frontman and guitarist have been spreading misinformation about his health and mental state for years.
"Tony Iommi's comments and some of Ozzy's, remain in a place of disparaging remarks, which bring fault to my character as a person and a musician," he wrote in a Facebook post. "I completely disagree with their comments."
Ward says the root of the problem is that Iommi and Osbourne have waxed and waned on how they felt about him as a drummer. Iommi once publicly questioned Ward's ability to handle the rigors of a tour.
"[It] was their fear, their mistrust, and their rationale that put back-up drummers on the stage at the reunion and other tours. I disliked that they did that, but understood they wanted to. I got on with my work, playing drums in Sabbath. Never once was a back-up drummer required, and no, I did not validate the fears of those who had fears."
Ward was initially slated to rejoin Black Sabbath in 2011, and was with the band to announce the reunion (see photo above). However, after rehearsing for the band's final album, 13, Ward and Black Sabbath suddenly parted ways.
The drummer has maintained the schism was due to a contract dispute.
At the same time, Iommi and Osbourne have repeated that Ward was in poor health and not physically able to tour.
Ward says that assertion is completely false. Though he once missed a tour in 1998 after a heart attack, when entering rehearsals for 13 he was feeling "exhilarated, confident and strong."
Ward ends his post lamenting that he's no longer friends with Osbourne or Iommi.
But he concludes, "I'm honoured to have been a part of Black Sabbath, and to have played with Tony Iommi, Ozzy Osbourne, and Geezer Butler. Long Live Black Sabbath."
Photo: Getty Images
Chat About Bill Ward Says Ozzy, Tony Iommi Didn't Trust His Drumming