Billboard Hot 100 Fest: Big Sean, Zedd & More Day 1 Highlights
By Isha Thorpe
August 22, 2017 The third annual Billboard Music Festival went down at Northwell Health at Jones Beach Theater on Saturday (Aug. 19) and Sunday (Aug. 20).
Thousands of music fans stormed the venue to see some of their favorite performers hit the stage. Whether they were fans of pop, rap or dance; the 2017 Billboard Music Festival catered to all of the music lovers who attended. Both days of the festival were jam-packed with talent. With that being said, the amazing artists who hit the stage on the first day did a great job at kicking off the two-day long festivities.
From headliner Big Sean -- who's also headlining the 2017 iHeartRadio Music Festival, to Zedd, Demi Lovato, Gucci Mane and more; each artist did their thing and their fans couldn't get enough... and neither could we. We didn't want the concert to end!
In honor of the fun two-day festival, we decided to recap the biggest moments from each of its days. Day one's highlights almost seemed never ending to us. Take a look at the major moments of the first day of the 2017 Billboard Music Festival below. Until next year! The Billboard Music Festival saved the best for last and had Big Sean wrap up day one of the concert. So, of course, his set was the top moment on Saturday! As soon as he first stepped on to the stage, Sean got the crowd rocking with "Moves," which is one of his smashes from his latest I Decided album. From there, the Detroit MC kept his fans going with "Mercy," "Clique," "Jump Out The Window," "Blessings," "My Last," "Bounce Back" and more. Sean did his thing when he was performing for the Billboard audience. Before he left the stage, he made sure to say some of his classic words of encouragement. He told everyone in the crowd to never stop believing in themselves and to always keep loving. You can't help but love and respect this guy. Zedd got the crowd jumping, during his set at the festival. But, what else would you expect from a DJing superstar? The Russian-born artist started things off with his 2015 hit "Beautiful Now." After that, he continued with a hot set that consisted of his personal remixes of Michael Jackson's "Thriller," as well as Bill Medley's "(I've Had) The Time of My Life." Zedd's set was breathtaking. With the massive screen behind him that displayed his name and the colorful party streamers that shot out from the stage, the producer made sure his fans had the time of their lives watching him. Does Ty ever do wrong onstage? The answer is plain and simple: hell no. The singer/songwriter/producer gave everything that his fans asked for and more during his lit performance. From singing some of his MANY mega-hits like "Blasé," "Paranoid," "Or Nah," to songs that he is featured on like Fifth Harmony's "Work" and Wiz Khalifa's "Something New," Ty's set was lit from the moment he walked out until the very end. He even did a stage dive at one point! One moment that we really loved was when he shared some of his alcohol with the crowd. Ain't no fun, if the homies can't have none! Demi Lovato and her incredible vocals gave the audience at the festival more lives than a cat. The singer/songwriter hit the stage to put on a high-energy show for her adoring fans, as she sang some of her many chart-topping singles such as "Confident," "Cool For the Summer," "Sorry Not Sorry," and more. We should note that Lovato also had more than 20 female dancers onstage with her to give the people in the crowd one of the best shows of the day. The star didn't serve as a headliner at Billboard, only a special guest. Nevertheless, her set left a lasting impression that got everyone dancing. GUCCI! Mr. Zone 6, himself, hit the main stage at the Billboard Music Festival and he shut stuff down. People watching from the audience couldn't get enough of Gucci's performance. His set consisted of some of his popular, old hits that were mixed in with some of his new ones. We almost forgot how extensive of a catalogue the rapper has! From spitting songs like "Freaky Girl," "I Think I Love Her," "I Don't Love Her," to "Slippery," "Both," "Back On Road" and more; Gucci's set was life. Thank you for the wavy time, sir.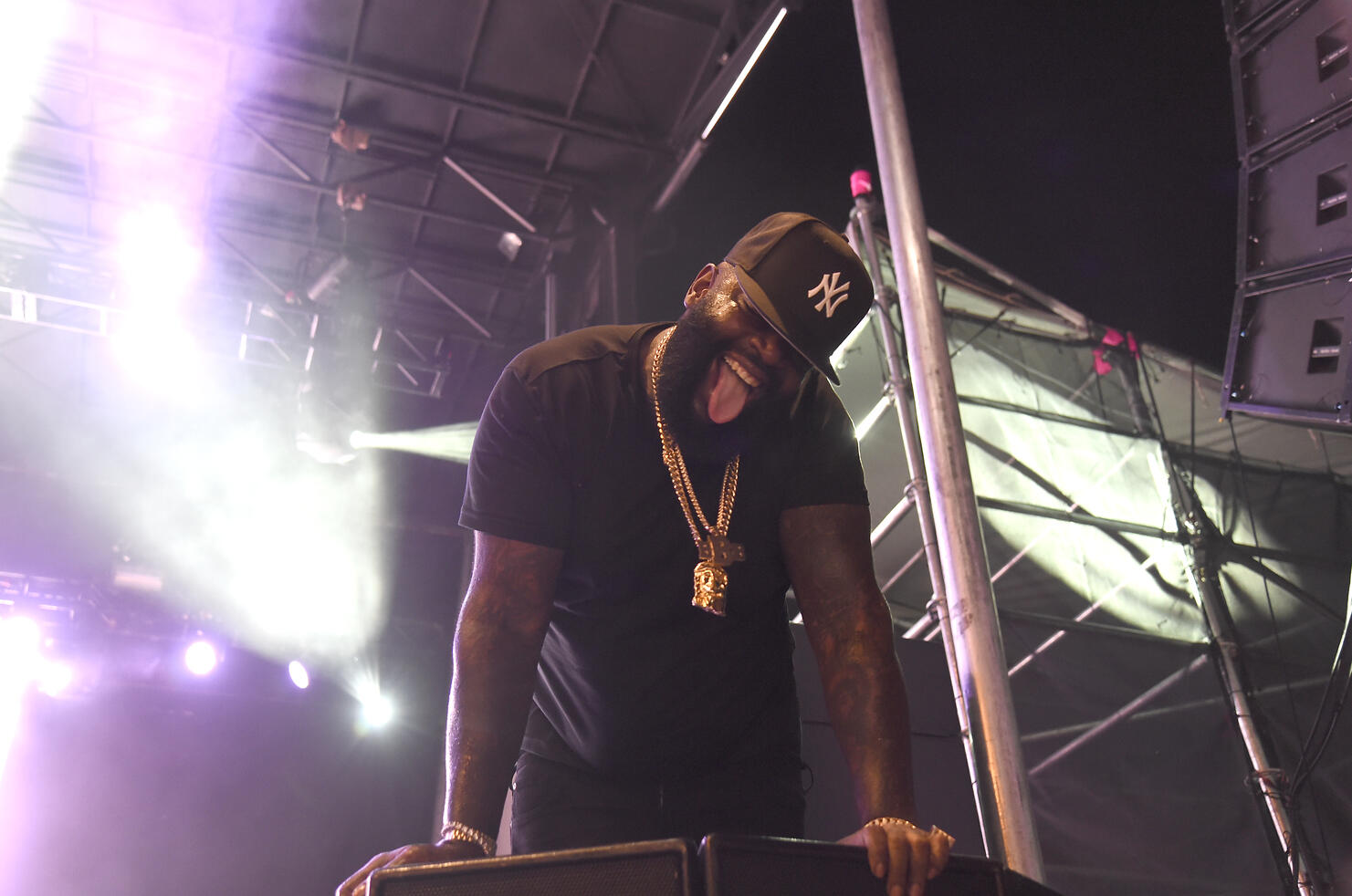 Rick Ross is a boss. He further proved this at the festival, over the weekend. Rozay kicked things off with Meek Mill's "Ima Boss," naturally, before going off to spit the verses of "Bugatti," "Hustlin," "Ashton Martin Music" and more. Even though Ross was performing many of the songs that made him the star that he is today, he didn't forget to remember a couple of the music industry's fallen figures. During his set, the Maybach Music Group CEO played Mobb Deep's "Shook Ones, Pt. II" in honor of the late Prodigy. After that, Ross gave a special shoutout to Linkin Park's late singer Chester Bennington and had "Numb" play. Bea Miller's performance was so amazing that it brought people to tears... no really. While the former X Factor recording artist was singing her single "I Can't Breathe," she noticed that it made a young girl in the audience get emotional. Without hesitation, Miller went over to the teen and checked on her. After the girl assured the singer that she was OK, Miller shared a sweet giggle with her and continued on with her performance. She didn't even miss a beat! That's what you call a pro. Tinashe hit the sun stage at the festival and absolutely killed it. If you've seen the singer perform before, then you already know that she always puts her all into giving a fun show to her fans. Her singing is always on point and her dancing is always sharp. Her Billboard show was just this. The rising star -- and past iHeartRadio Daytime Village performer -- sang a number of her singles including "Company." Speaking to the audience before she busted into that song, Tinashe said on the mic: "This song goes out to all the people who are single. Yep, so am I. But, sometimes, you need a little… company."
Photos: Rachel Kaplan for iHeartRadio and Getty Images