Cheating Woman Gets Caught On TV With Her Boy Toy - UPDATED
By Dave Basner
August 23, 2017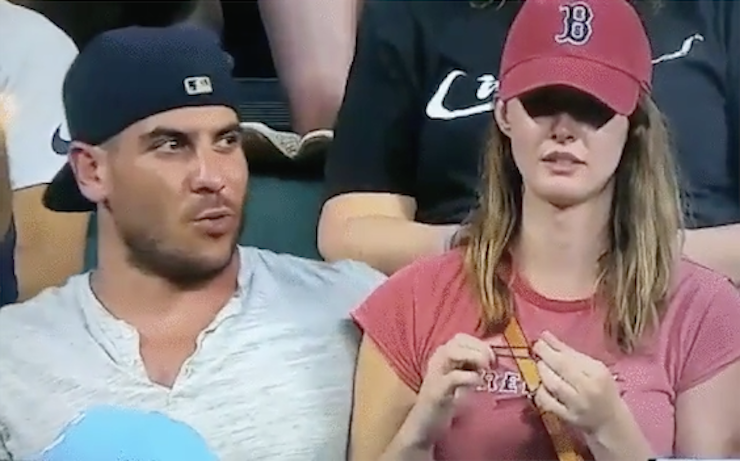 Most people are pretty proud to be seen in public with their significant other, but a couple caught on camera at a game recently reacted pretty suspiciously when they realized they were on TV, and now everyone is trying to figure out why.
The short video shows a man with his arm around a woman, who seems to notice they're on camera. You can see her quietly say, "Take it off," and the dude's reaction isn't so smooth. He says "Oh, s**t" and pulls away while the woman looks around guiltily.
The question really is, who is cheating here: Him, her, both of them or neither?
And no, it's not a Yankees-Red Sox thing - they actually seem to be at a Cleveland Indians game.
UPDATE: According to Reddit, they're married... to each other! Still no word what the issue was at the ballgame though.
Chat About Cheating Woman Gets Caught On TV With Her Boy Toy - UPDATED