Behind The Scenes of Computer Games' 'Lost Boys Life' Video | EXCLUSIVE
By Nicole Mastrogiannis
August 24, 2017
Alt-pop band Computer Games, comprised of brothers Darren and Chuck Criss released the music video for their latest single "Lost Boys Life," and the duo recruited someone special to star in the new visual: Gaten Matarazzo, who you might know as Dustin Henderson from Netflix series Stranger Things.
The "Lost Boys Life" visual, directed by Mia Elan, was filmed in an office setting, and at at the Teragram Ballroom in Los Angeles -- during an actual Computer Games concert. The video follows Gaten as he makes his way through his humdrum days at the office -- think the premise of Office Space -- until he leaves that life behind to rock out with the band on stage at their show.
Darren Criss explains that he was excited to have Gaten star in the "Lost Boys Life" music video, especially because he is a fellow Broadway actor. Gaten has acted in two Broadway shows, one of them being Les Misérables playing the role of Gavroche. Darren explains, "I have always been keen on other Broadway kids, and so the fact that he joined us for this video was really special to us." He adds:
"We always wanted to have the song be sung, or at least the narrative be framed around a kid surrounded by adults, living in an adult world, but still feeling like a kid at heart and kind of feels trapped by that for whatever reason. I thought he did a really great job with that. I think he had a lot of fun. We got to have him be on stage in front of a ton of people for one of our debut shows in Los Angeles at an actual show, this wasn't a fake set, where he got to do air guitar. And getting to do that with him was really fun, because I could see his inner rock star really got to get let loose"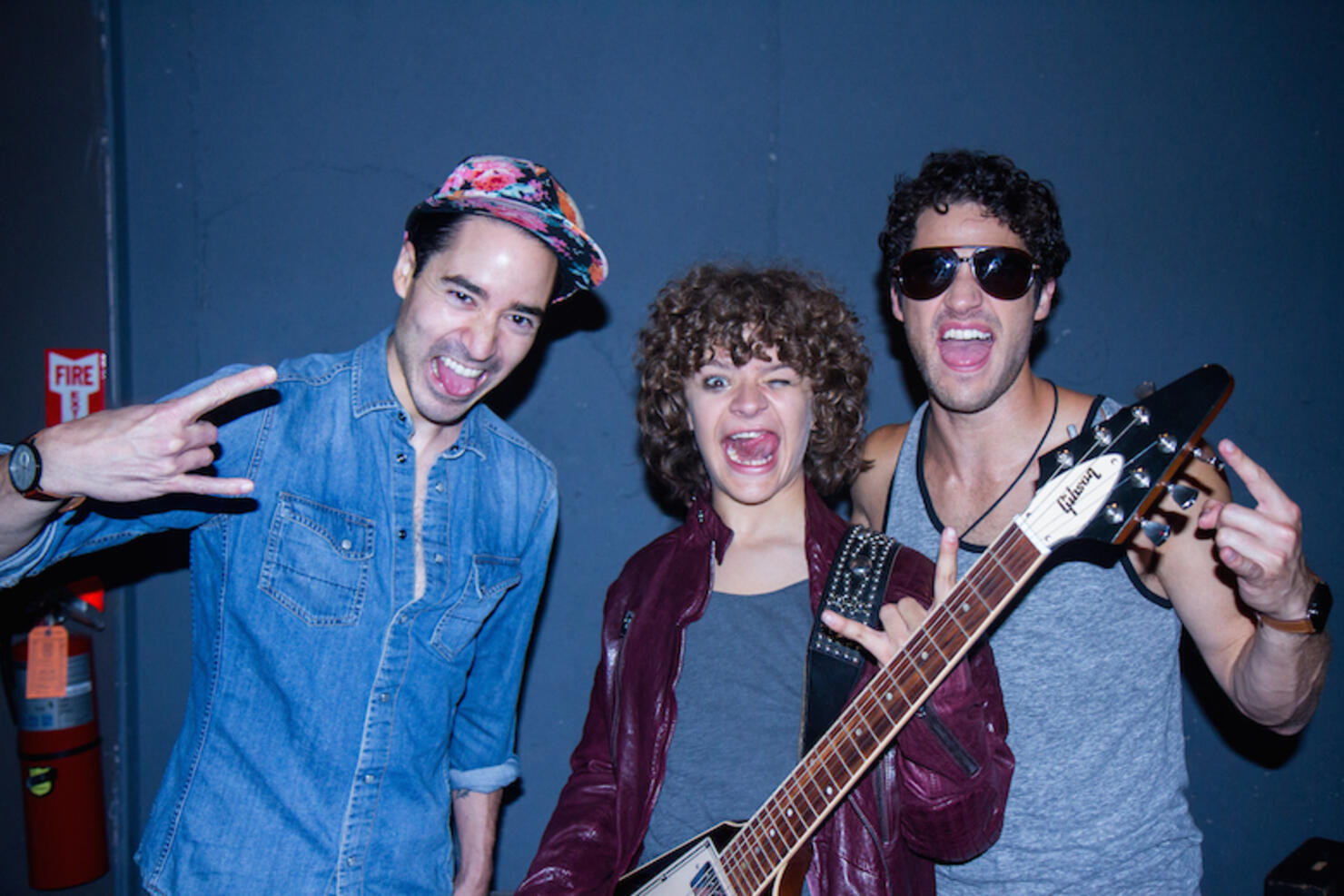 As Darren mentioned, this video was filmed during an actual show in front of Computer Games' fans. Chuck says of filming the visual, "I'd like to especially thank all the fans that showed up to shoot this video, you know who you are. You stood in the crowd and listened to the song ad nauseam hundreds of thousands of times, and you didn't leave. So, thank you."
Check out some exclusive behind-the-scenes photos from Computer Games' "Lost Boys Life" music video shoot below: