Taylor Swift Drops New Song 'Look What You Made Me Do' | WORLD PREMIERE
By James Dinh
August 24, 2017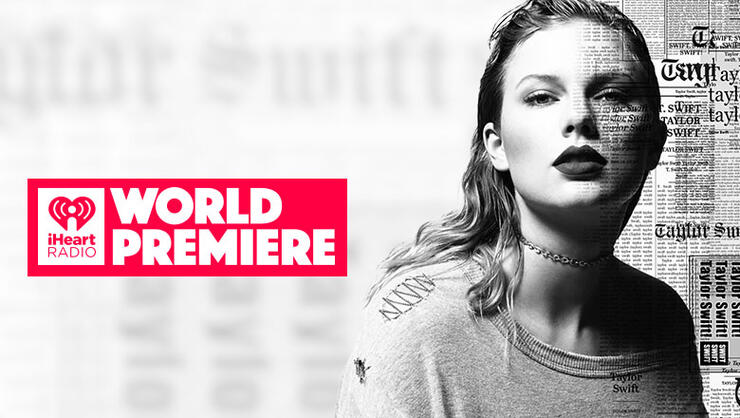 Just as she announced on Wednesday (August 23), Taylor Swift is in full comeback mode with the release of "Look What You Made Me Do," the lead single off her sixth studio album, reputation, which is set to drop November 10.
On the almost-four minute track, "Look What You Made Me Do" hears the star treading into slinky pop territory as she calls out someone who has seriously tried to cross her or maybe it's a whole lot of people. After a reference to a "tilted stage" in the opening verse, which might just be a dig at Kanye West and his "Saint Pablo Tour" stage set-up, Swift goes after Katy Perry, according to some certain Swifties, claiming that they can hear Perry's name during a clever vocal overlay during the second verse. "I don't trust nobody and nobody trusts me/ I'll be the actress starring in your bad dreams," she sings during the bridge, before the ultimate revelation. "I'm sorry, the old Taylor can't come to the phone right now," she playfully teases. "Why? Oh, because she's dead!"
If "Shake It Off" was Taylor hitting back in the most polite way possible, "Look What You Made Me Do" hears the star at her most ferocious, letting listeners know that there is much more to her than meets the eye. Right Said Fred have been credited as writers on the track as the song follows a similar rhythmic melody as "I'm Too Sexy." According to the BBC, the band was approached by Taylor's team in advance of the release. While "Look What You Made Me Do" is currently available for download, reputation is up for pre-order on iTunes.
Prior to the announcement of the song, Team Taylor kept all details surrounding the track under lock and key. Still, that didn't mean that her "Bad Blood" video collaborator Joseph Kahn didn't try and keep Swifties at bay with some tempting messages via Twitter. "It's honestly quite shocking how good of a writer @taylorswift13 is," he tweeted on Thursday afternoon.
Expect to see an exclusive clip for the music video in just a matter of hours. On Thursday (August 24), Good Morning America teased that they'd share a bit of the track's music video during their Friday broadcast, so expect even more Taylor later in the day.
Photo: Big Machine Records
Chat About Taylor Swift Drops New Song 'Look What You Made Me Do' | WORLD PREMIERE