Def Leppard's Joe Elliott: The 10 Records That Changed My Life
By Fraser Lewry
August 25, 2017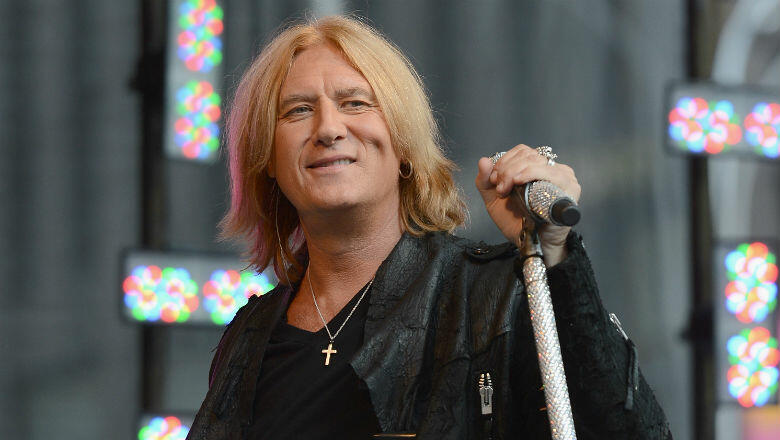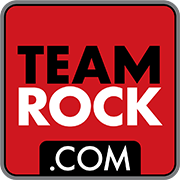 "When we initially started out this band, we had literally no idea that there would be any band ever that would last for 40 years, or have an album that was 30 years old," says Def Leppard's Joe Elliott."
"Zeppelin were still together when we formed. The Beatles had only been spilt for seven years. The Stones and The Who were probably only 15 years older than us at the time."
In 2017 Def Leppard's mammoth-selling Hysteria joined the ranks of 30-year-old albums, and the 58-year-old Joe Elliott is 14 years older than Bob Dylan was when he appeared onstage at Live Aid. But the eternal youth of rock stardom now lasts much last a lot longer than it used to, and Hysteria has proved to be timeless.
Below, Joe picks the 10 Records That Changed His Life.
Mott The Hoople - Wildlife
This actually came about via a compilation called El Pea. It was a double record put out by Island records that had 24 tracks by 24 of their artists. Island Records in those days was phenomenal: Mott the Hoople. Free. Cat Stevens. Jethro Tull. Spooky Tooth. Jimmy Cliff. A crazy, brilliant, eclectic collection of people. And that's where I originally heard this song called Original Mixed Up Kid by Mott the Hoople. That was my big intro into Mott, alongside Radio Luxembourg.
But I don't want to go with a compilation record, so I'll choose the record it came from, which is called Wildlife. It was a Mott the Hoople studio album and it was very mild. There were many rockers on it, but it was different from their first, and from everything that came afterwards.
Jethro Tull - Aqualung
When I was 10, my friend Nigel — who lived down the road from me — was 14. He liked King Crimson and Jethro Tull and proggy rock like uriah Heep. I used to go round to his house and listen to his records, and whenever Aqualung came on something resonated with me.
You start with the title track and its brilliant riff, all the way through to nearly the end with Locomotive Breath, and there's so much great stuff in between. There's so many great tunes: Mother Goose; Cross-Eyed Mary. It's such a great album, and I still play it a lot these days
Rod Stewart - Every Picture Tells A Story
The first album I ever bought from a shop, for two shillings and 11 pence. Maggie May probably prompted me, because it was on Top of the Pops in 1971. I loved his voice, went on to be a huge fan of the Faces, and then backtracked to hear a lot of older Rod Stewart stuff like An Old Raincoat Won't Ever Let You Down.
I love that gravely rip in his throat, and the ease with which he sang. He was like a hybrid of British soul and rock. It was a 40-minute journey of all sorts of emotions.
David Bowie - The Rise And Fall Of Ziggy Stardust And The Spiders From Mars
1972. Top of the Pops. Starman. So I went off and brought Ziggy Stardust. A life-changing record, no doubt. As much as Bowie would hate this, it was the embryonic beginnings of glam rock as we know it, even more so than Bolan. Bolan had it, but Bowie took it to another level, because by the time we got to 1973 Bolan had kind of shot his boat.
Bowie really only did his glam rock thing by magpieing off other people - just three years later he was a soul boy. But Ziggy Stardustwas as much to do with the band: the solo on Moonage Daydream; the rhythm section. Some of those songs were absolutely mind-blowing. A brilliant, stunning record.
Mott the Hoople - Mott
Bowie had rescued Mott from the doldrums by giving them All The Young Dudes, which is like giving away the crown jewels, but in fairness Mott's version is a million times better than any version Bowie did, right up until the Reality tour: the version recorded at The Point Depot in Dublin in 2003 is pretty damn good. But with every other version, he never quite nailed it.
Mott killed it, but after that it was, "what now?" And fair play to them, they went into the studio without Bowie a year later, recorded Mott, and pulled some absolute gems out: All The Way From Memphis, Honaloochie Boogiebut, Ballad Of Mott The Hoople, Hymn For The Dudes, Drivin' Sister... and Violence! Christ, what a song! They actually had a fist fight! It showed Ian Hunter's amazing songwriting process: he was always a great songwriter, but it really came to the fore on that record.
RELATED VIDEO: Top 10 Power Ballads of All Time
Chat About Def Leppard's Joe Elliott: The 10 Records That Changed My Life