Cell Phone In A Painting from 1933? There's Also Older Art With iPhones!
By Dave Basner
November 9, 2019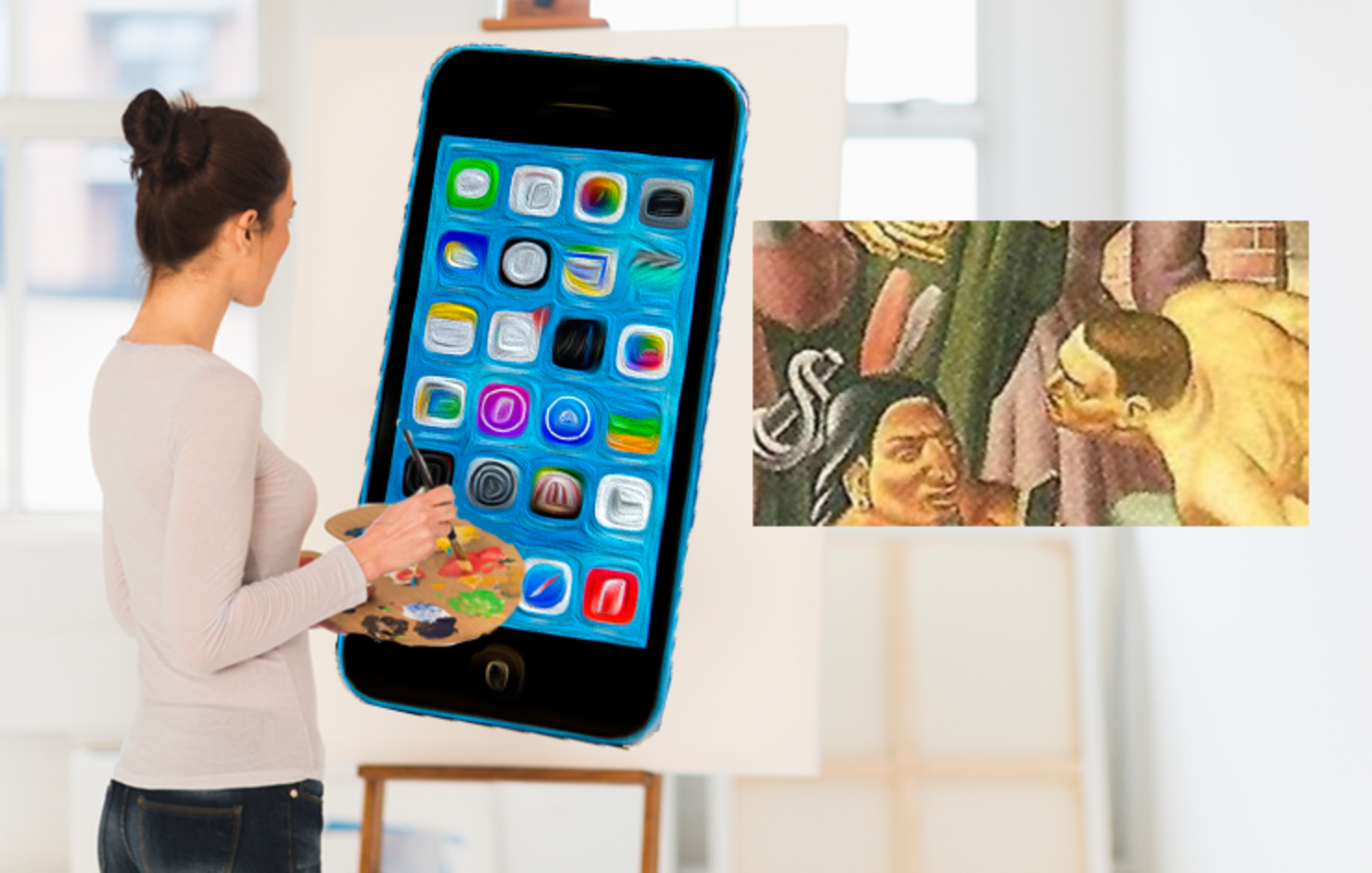 84 years ago, Umberto Romano painted "Mr. Pynchon and the Setting of Springfield," which shows a 17th century meeting between Native Americans and English settlers in Massachusetts, but it also shows what seems to be a cell phone.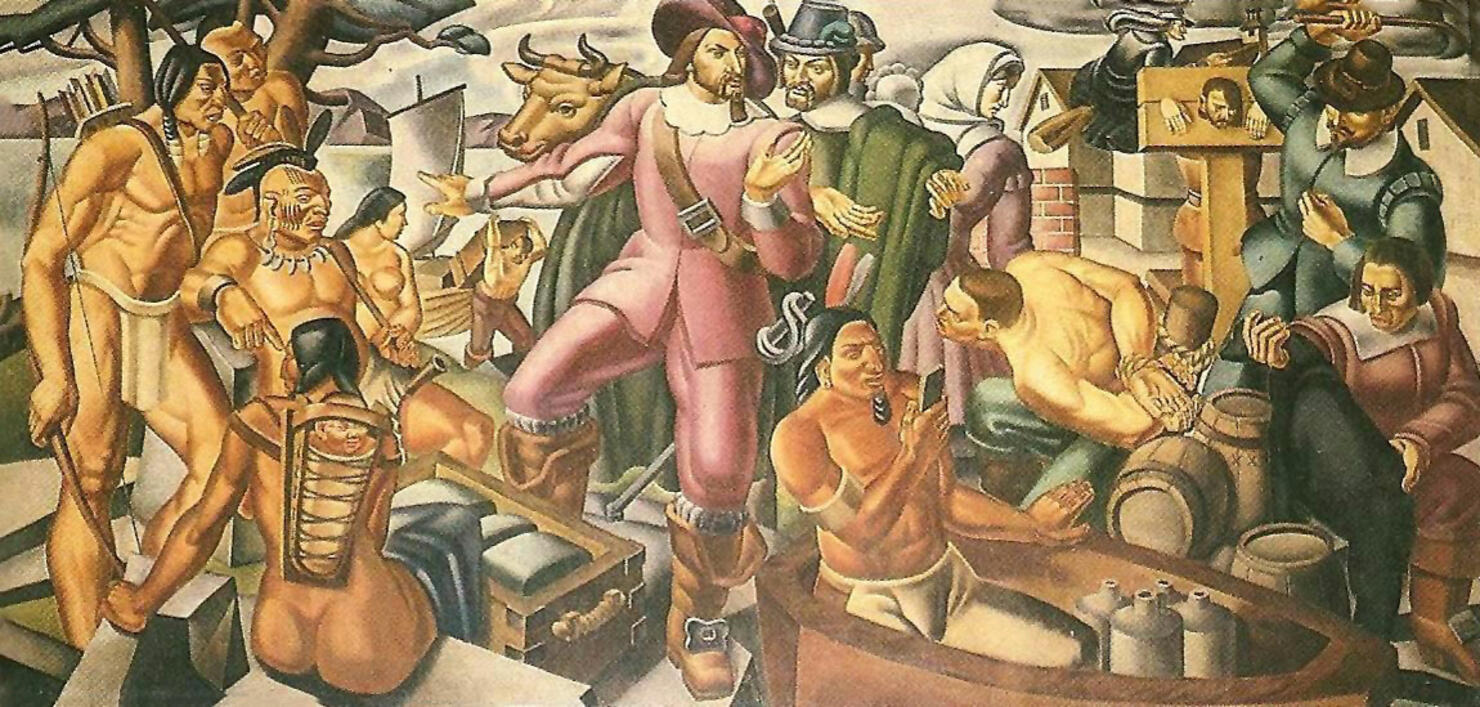 There is a Native American in a canoe looking at what really resembles an iPhone. His stare is one we all recognize as a person reading something on their device.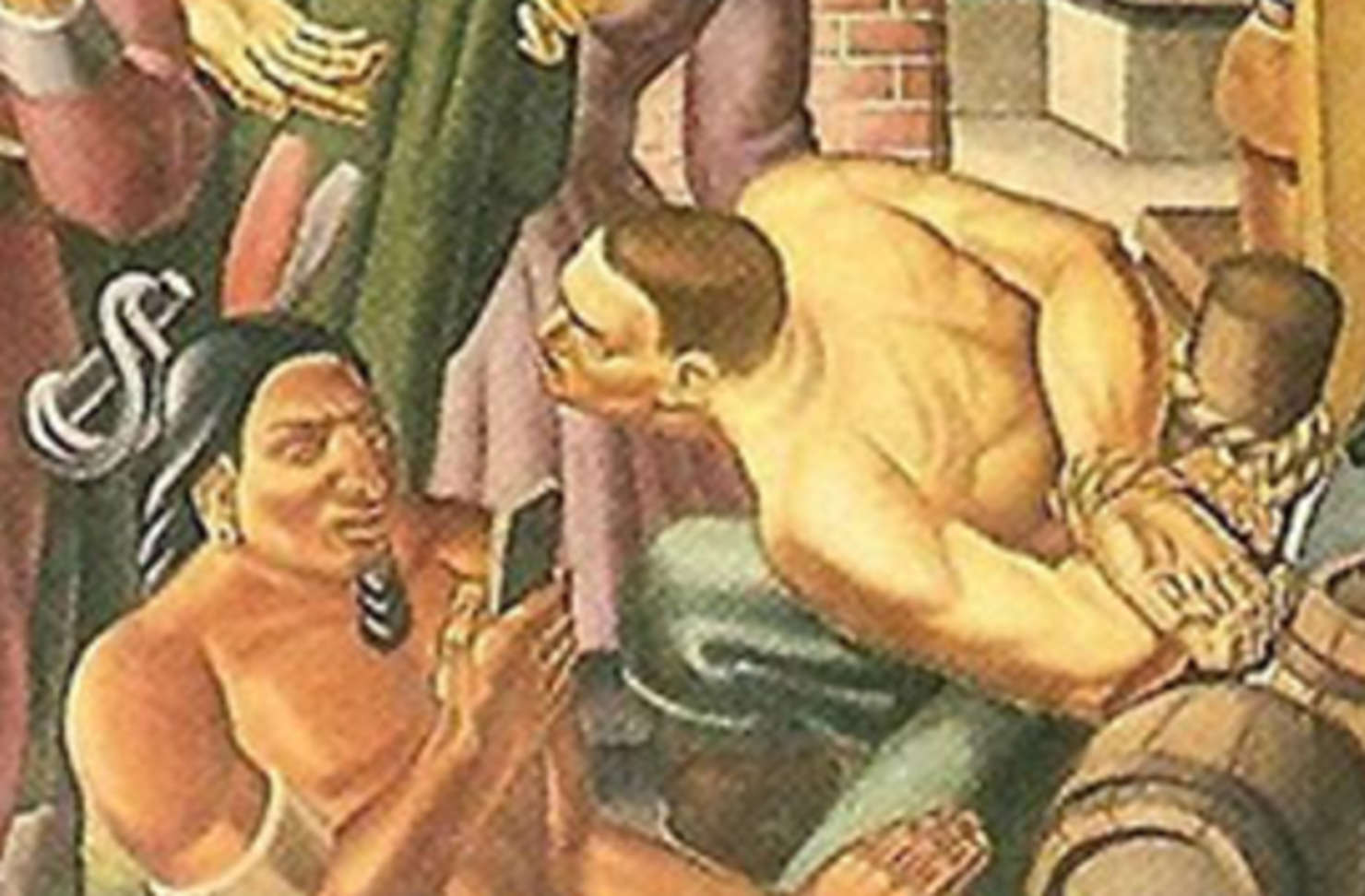 Obviously, since the art depicts something from the 1600s, and since the artist created it nearly a century ago, it can't be a cell phone. Art historians suggest it might be a mirror, a Bible, or a blade, but there are people out there who believe artists held secret knowledge of technologies, quietly passing it down for years and hiding it in art.  
It sounds strange, but it's not the first time a "phone" has appeared in an old painting.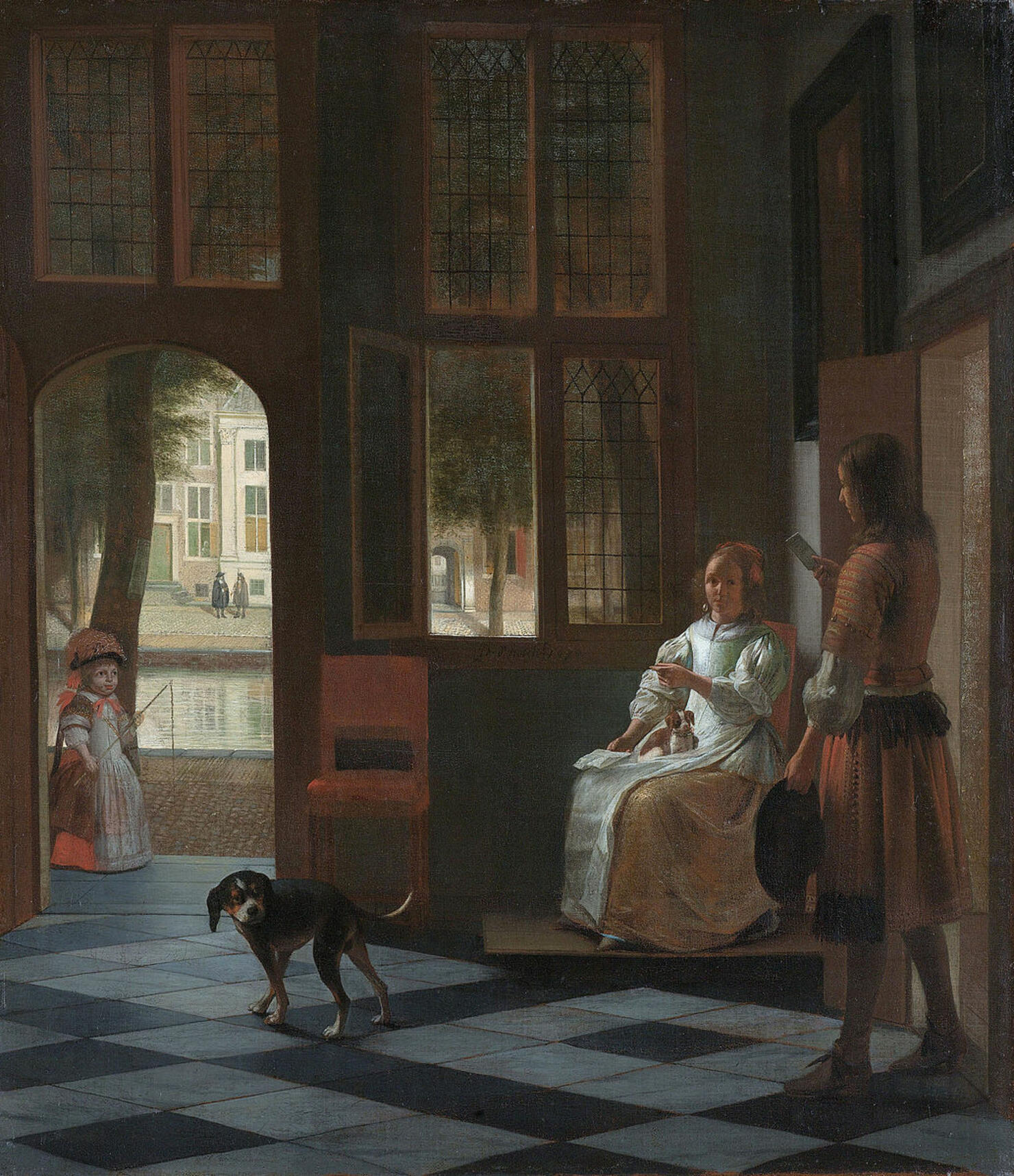 Apple CEO Tim Cook once admitted to seeing an iPhone in a 347-year-oldwork byPieter de Hooch called "Man Hands a Letter to a Woman in a Hall." Cook saw the Dutch master's piece at a museum in Amsterdam and was shocked. He said in an interview, "I always thought I knew when the iPhone was invented, but now I'm not so sure anymore."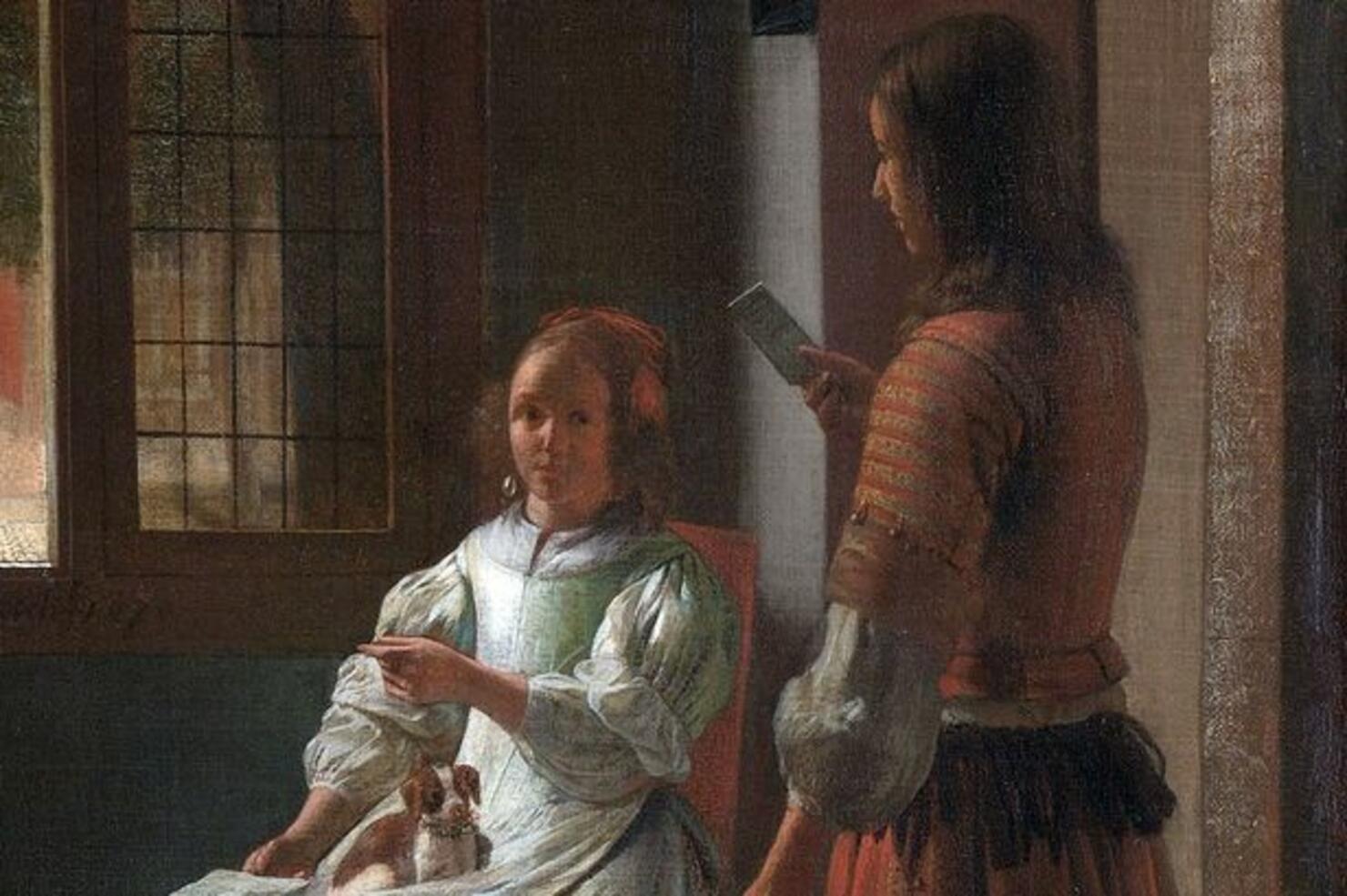 Since the name of the artwork pretty much says it's a letter, it's probably unlikely that it's a cell phone, but who knows?