INTERVIEW: Rachel Platten Talks Female Empowerment & More | Favorite Things
By Nicole Mastrogiannis
August 29, 2017
Talk about breaking the glass ceiling; Rachel Platten is doing it. The singer/songwriter has returned with a brand new single called "Broken Glass," which follows her 2016 album Wildfire, and like her previous singles, the new song is very inspiring and anthemic.
Rachel explained the inspiration for "Broken Glass" to iHeartRadio saying, "I have a lot of amazing women in my life. I have incredible girlfriends. I come from a line of dope women that have put themselves through school and that have broken gender barriers, and I felt like women this year have been through the wringer, and that we needed an anthem. I was at the Women's March on National Women's Day in New York, and I saw posters that little girls had drawn in crayon and tears streaming down their faces. It's just been an emotional year. And this song is really important to me because it was my way of giving girls and women the hope back I felt that they needed [and] that I need."
"Broken Glass" marks the beginning of the next phase of Rachel's career. There is a lot more music on the way -- a whole album's worth -- and she describes these new songs as "art that [she] made from such a raw, vulnerable place." She explains:
"I feel like I went through so much. Climbing the top of this mountain with success that I had after years and years of trying. Then I got to kind of survey and look around me, and understand, 'Okay. How am I now, now that I've achieved all these goals?' And I still noticed that there was a lot of fear and insecurity and anxiety, and all the stuff that was there before I achieved those things. So I got to understand and dive into myself, and try to figure out why that hadn't made me happy. The music in the record was the place that I explored all of that. So, it's really emotional."
Being that "Broken Glass" is such an anthem for women, and for anyone fighting to break through any barrier, we asked about everything from her favorite female leader right now, to her favorite piece of advice she's ever been given, to her favorite moment of her career so far, and so much more. Check out Rachel Platten's Favorite Things below.
FAVORITE "BROKEN GLASS" LYRICS:
"I like 'I know they're gonna say what they wanna/And I know they're gonna say what they want.' It's kind of been what I'm learning ... is that people are gonna talk both positively and negatively, especially when you put yourself in the public [eye]. And I'm trying to learn how to not seek approval and not care so much what everyone around me thinks, and have that confidence come from within my heart. I think that line is almost ambitious for me."
FAVORITE FEMALE LEADER/ROLE MODEL:
"I recently met a girl named Alexis Jones. She's a founder or an organization called I Am That Girl that I'm doing a lot of work with, and she's so inspiring. She's so confident, but also vulnerable. She understands her weaknesses and she owns her strengths, and she's a beautiful person inside and out. I love seeing how she's turned charity and giving back into her life's work. She's young and cool, and does it all with this amazing attitude of 'I can do anything.'"
FAVORITE PIECE OF ADVICE SOMONE HAS GIVEN YOU:
"My manager told me, a couple of years ago when we first started working together, he was like, 'You have been trying to warm yourself in everyone else's fires for so long. You need to go build your own, and people will come to it.'"
FAVORITE WAY PEOPLE HAVE COME TOGETHER THIS YEAR:
"I just like everyone sticking up for each other's causes. I know that there's a lot of hatred, and a lot of violence, and things that are hurting, but there are also these beautiful examples of people supporting each other. Just sticking up for things that don't concern you. Even as simple as my friends who weren't at all involved in anything political posting for transgender rights or posting for women's rights. Men posting for women's rights. Straight people posting for gay rights. I think we're just understanding that we are one, and that we have to support each other. We have to lift each other up. We have no other option."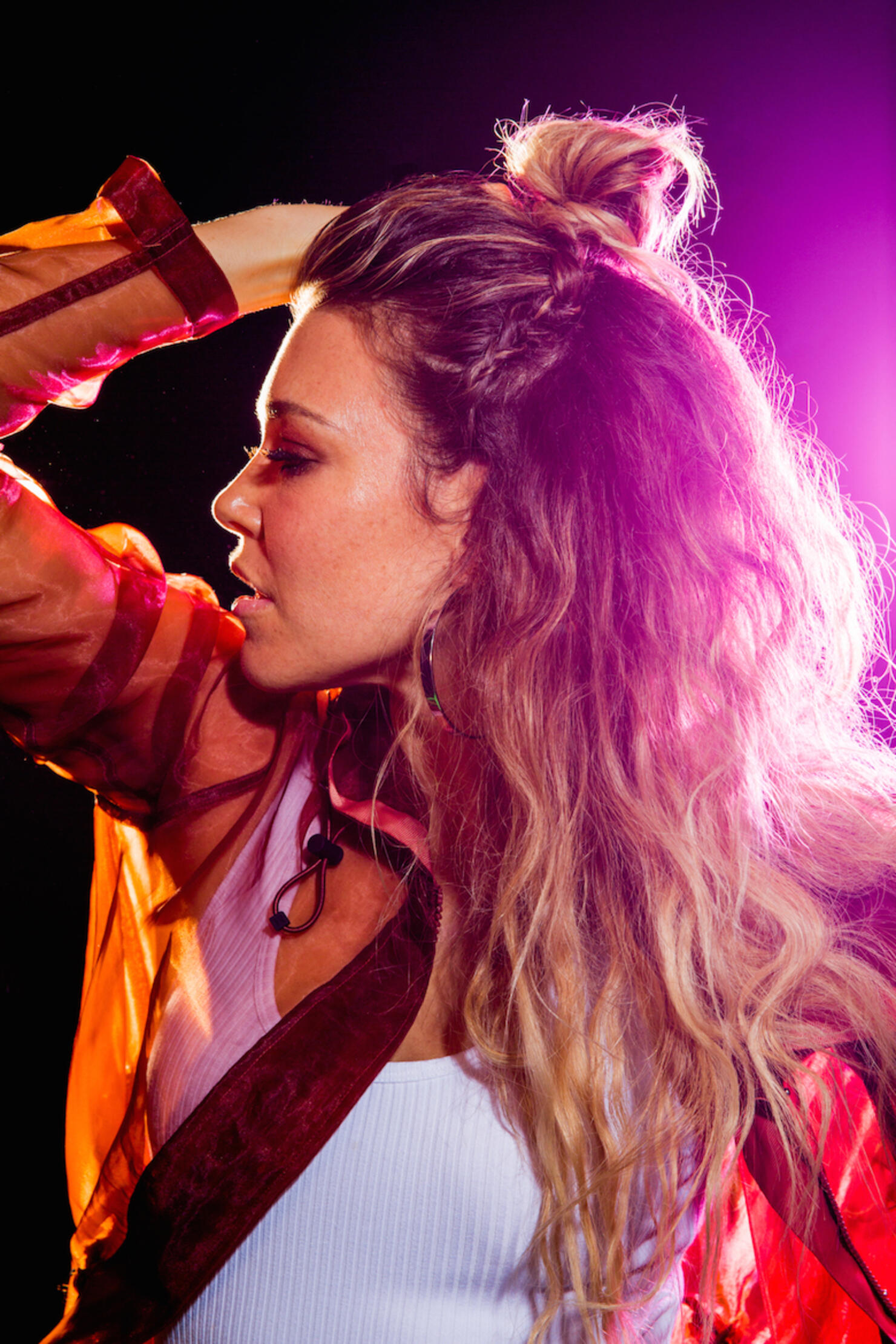 FAVORITE MOMENT OF YOUR CAREER SO FAR:
"This summer I got to play the Staples Center. Hearing, 20 or 30,000 people ... I got to do a full set. I got to play with Taylor Swift at a stadium and that was amazing, but this was my set, and it was incredible. I got to try to turn the stadium into a family by the end, and I was the opener [for Tim McGraw & Faith Hill's 'Soul2Soul' show], so it was a hard job. But by the end, I really felt like everyone was connected and that was really special."
FAVORITE PLACE YOU'VE TRAVELED TO:
"I loved Tokyo. I went shopping with my assistant, at the time, to the Harajuku District. It was the coolest. It was the most inspiring, artistic ... like weird outfits and people dressed like anime dolls, and it was just so cool and so fascinating. I also am really into sushi. And I really like learning Japanese."
FAVORITE THING TO WEAR:
"My motorcycle jacket that I bought right when I got signed. I was broke for so long. I finally had money and we hunted everywhere for this special jacket, and I wore it, literally, every single day of promo for like a year. I mean, I changed ... once in a while. [Got] it dry cleaned. 😂"
FAVORITE GIFT YOU'VE RECEIVED FROM A FAN:
"[My fans] are the sweetest. They made a book called 'Chicken Noodle Soup for the Platinum Soul.' My fans are called Platinums. And, they made a book where they wrote these stories about how they lifted each other up, and how if they felt bullied, now they don't because they have a group of friends [and] how they've done these amazing things for each other. One of them started a Kickstarter so that they all could fund a girl coming to see me for the first time from Europe. They're just so nice to each other. All in this book. I was sobbing."
FAVORITE SONG TO DANCE TO:
"'Call Your Girlfriend' by Robyn."