Judge Says Lynyrd Skynyrd Film Violates Three-Decade-Old "Blood Oath"
By Martin Kielty
August 29, 2017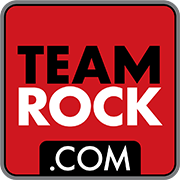 A judge has ruled that former Lynyrd Skynyrd drummer Artimus Pyle has breached the terms of an agreement with the band by trying to make his biopic Street Survivor.
He's blocked Pyle's label, Cleopatra Records, from continuing with the project – although he's pointed out that they're free to make it as long as he isn't involved.
Last year Pyle revealed plans for what he called an "incredibly personal and passionate" film, which was to feature his recollections of the 1977 plane crash that nearly wiped out the band.
He said: "I want the movie to portray my band members the way they were. Real, funny people who loved the music, loved the success that allowed us to be able to travel the world and play for kings and queens all over this planet."
But after a two-day trial without jury, which took place after Skynyrd sued Pyle, US District Judge Robert Sweet ruled that the movie was in breach of an agreement signed in 1988. The Hollywood Reportersays the deal barred Pyle from using the band name or referring to late members Ronnie Van Zant, Steve Gaines and others, and despite him saying he'd signed it "in protest," it was still a binding agreement.
Agreeing that the drummer's story would do "irreparable harm" to the group and to the estates of late members, Judge Sweet said: "None of the defendants received authorization under the terms of the consent order in depiction of Van Zant or Gaines, or in the use of the Lynyrd Skynyrd name. Therefore all have violated the consent order.
Chat About Judge Says Lynyrd Skynyrd Film Violates Three-Decade-Old "Blood Oath"