Poorly Designed Religious Bumper Sticker Has Everyone Confused and Laughing
By Dave Basner
August 30, 2017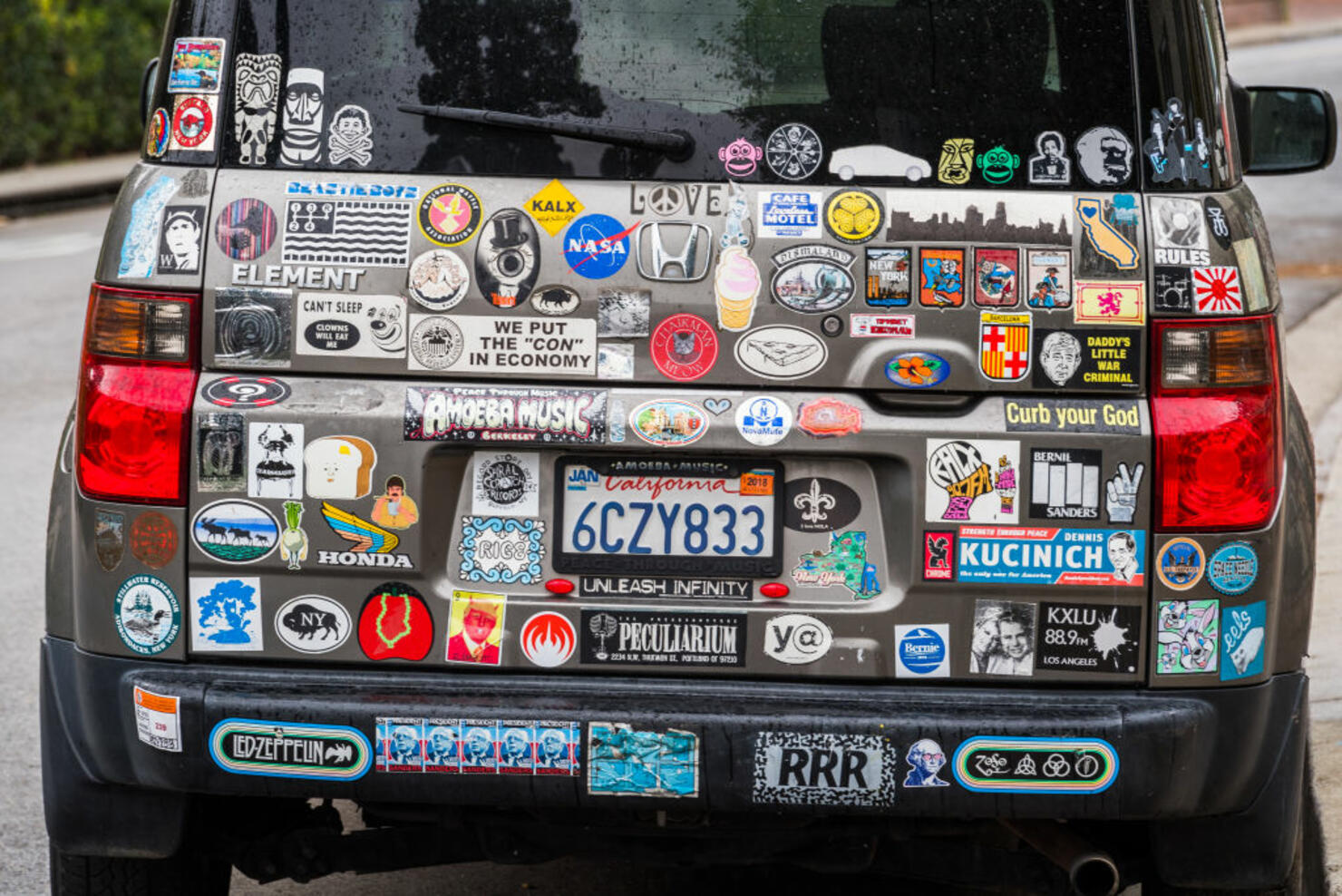 Bumper stickers give drivers a way to let people around them get a sense of their personality, but sometimes they just lead to confusion, like in the case of one that's going viral on Twitter.
It's hard not to see that and read "Tuna-shamed" or something else:
Oh wow, even after knowing it's a cross and not a t, I still pronounced the rest "oona-shamed" and did NOT get it's just "unashamed"

— Taylor Tune Tracy (@taylortunetracy) August 28, 2017
Literally crying because same.

— Jean Escalante🏳️‍🌈 (@jeryes) August 29, 2017
Great minds misread together. We are many around the world👦👮👧👨👲👱👩👳👵👴 LMAO😂😂😂😂😂

— Laura Lee 🌻✌🌎❤🌼 (@lhbattygirl77) August 29, 2017
Of course plenty of people had puns to contribute:
I'm not tunashamed...I have a personal relationship with Cod.

— Paul Minda (@PaulMinda1) August 29, 2017
When my faith started to flounder, I accepted Cod too.... just for the halibut.

— Better Whirled (@betterwhirled) August 29, 2017
Sounds fishy to me! 'In cod we trust' oh! The possibilities with this one are endless! 😂👍🐟

— David Smith (@davesmith8910) August 29, 2017
And next up were other misread items:
Finally, someone shared this tuna shaming GIF:
The parent of whoever wrote the Tuna-shamed bumper sticker probably didn't have a "My Kid Is An Honor Student" sticker on their car.
Photo Credit: Getty