Original Married At First Sight Couple Renews Vows After 20 Years
By June Rivers
September 8, 2017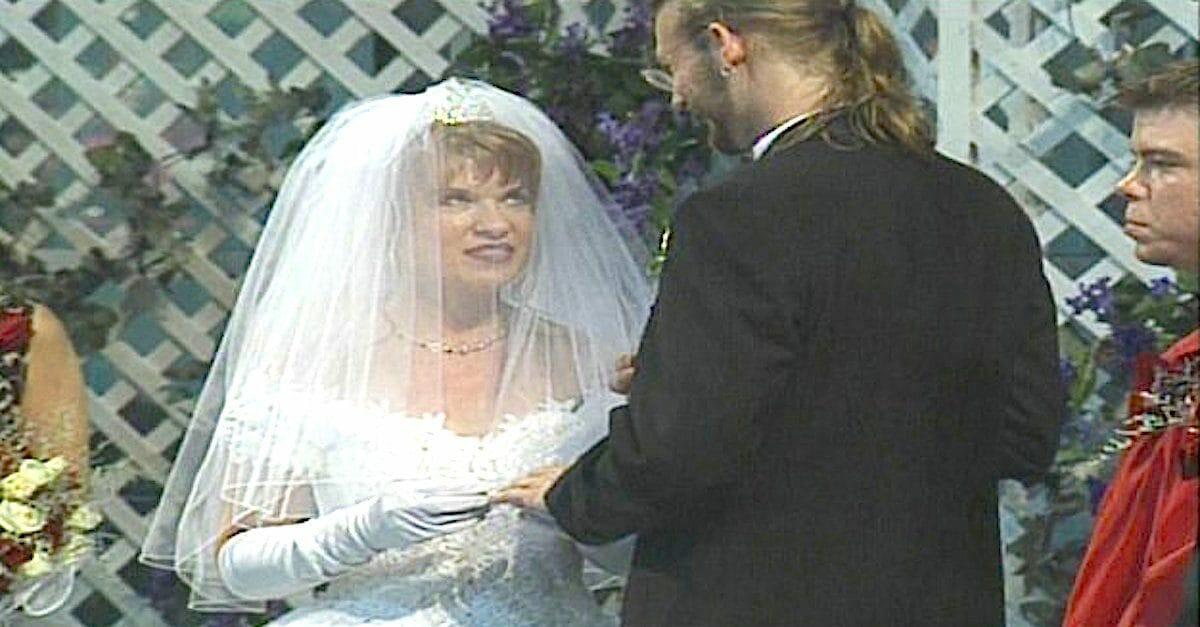 Back in 1994, David Weinlick was a college senior when he randomly announced to his friends he'd get married on June 13, 1998. The only problem? After breaking up with his girlfriend, he didn't have any actual prospects.
On a whim, David's friend suggested they find him the perfect bride by starting a grassroots campaign. Before long, David and his friends were airing commercials, distributing pamphlets, and setting up websites to do just that. The media quickly picked up on David's unique search — and more than 300 women sent in applications!
The top 28 candidates were then interviewed by dozens of David's loved ones at the Mall of America in Minnesota.
In June 1998, the lucky lady was announced. Elizabeth was a 28-year-old pharmacy student who was ready to marry a complete stranger.
Just hours later, Elizabeth and David tied the knot at the Mall of America, and their unconventional nuptials made headlines around the world.
Of course, there were many naysayers who insisted this arranged marriage wasn't a good idea and would never last, including David's own father and the family counselor.
But something quickly began to develop between the newlyweds. Much to everyone's surprise, the pair began to fall deeply in love.
Now, 20 years and four children later, the Weinlicks have announced their love story will sadly have a tragic end.
Watch the video below to see how this fairy tale came full circle in the most bittersweet way, and please SHARE the Weinlicks' story with your friends on Facebook.
If you would like to learn more or help the Weinlick family in any way, please visit their GoFundMe page.
Photo credit: Little Things