Serena Williams Baby Born, Gives Birth To First Child With Alexis Ohanian
By Holly Nicol
September 2, 2017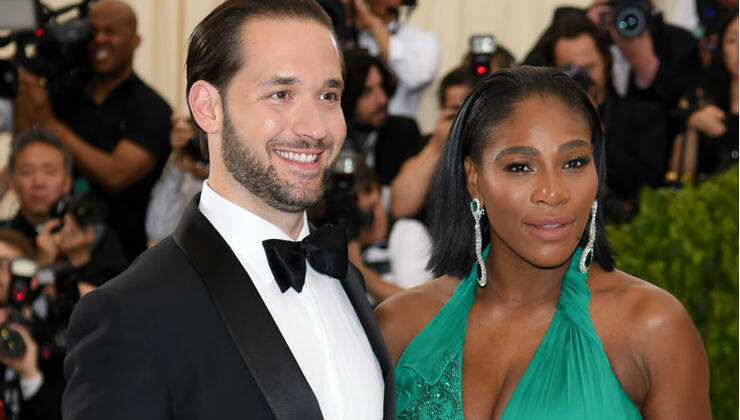 Serena Williams gave birth to a baby girl on Friday at St. Mary's Medical Center in West Palm Beach. This is the first child for the tennis star and her fiance Alexis Ohanian. Williams reportedly checked into the hospital on Wednesday and was induced late Thursday night. According to a tweet from Chris Shepherd, a producer at the local ABC affiliate, Williams had a "baby girl weighing 6 pounds, 13 ounces. Mom and baby doing well."
As Gossip Cop reported, it was revealed in April that Williams was pregnant with her first child. The tennis star announced the news on Snapchat, flaunting her growing baby bump in a swimsuit selfie. Unbeknownst to fans, the athlete was already pregnant when she competed in and won the Australian Open earlier this year. It's been reported that Williams would like to return to the court and play in the upcoming Australian Open in January. She's posted a few videos on social media of her hitting some balls prior to her third trimester.
The news of Williams pregnancy came just a few months after Williams got engaged to Ohanian, who co-founded Reddit. As Gossip Cop noted at the time, the tennis star announced she was engaged by publishing a poem on Ohanian's site, titled "I Said Yes." In the post, Williams wrote, "I came home. A little late. Someone had a bag packed for me. And a carriage awaited. Destination: Rome. To escort me to my very own 'charming.' Back to where our stars first collided. And now it was full circle. At the same table we first met by chance. This time he made it not by chance. But by choice. Down on one knee. He said 4 words. And r/isaidyes."
Gossip Cop would like to congratulate Williams and Ohanian on the birth of their baby girl. Gossip Cop wishes them many years of health, happiness and love with their new addition!
Chat About Serena Williams Baby Born, Gives Birth To First Child With Alexis Ohanian