Jessie Reyez: iHeartRadio On The Verge Artist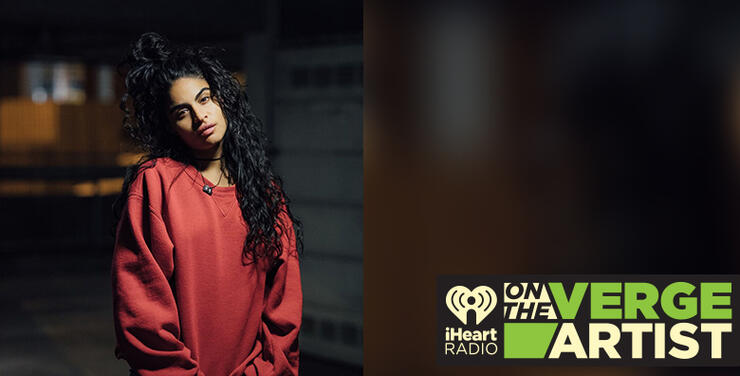 Born in Toronto, Jessie Reyez started singing at a young age. Inspired by her father's talent for playing acoustic guitar, and singing Colombian boleros, Jessie was destined to be a creative her self. Creating came naturally to Jessie, as she began writing lyrics and adopting her father's talents for the guitar. Keeping the music as authentic and raw as possible has been the most important constant to her art from the day she first put pen to paper. Lyrics of insecurities, dark fantasies, and lost love alongside minimal production allow her music to live with no make up.
It wasn't long before the music industry became aware of Jessie's incredible ability to craft songs. Managers, and publishers alike began to seek out Jessie's talent and have her write for other artists. She's had the opportunity to take part in multiple writing camps and has worked with A-list artist/produces like Skrillex, Murda Beatz, The Runners, Chance The Rapper, Diplo, and the legendary Babyface to name a few.
Although a sought out writer, Jessie Reyez artist career is her main priority. Her forthcoming debut EP, Kiddo will be the follow up to her successful single, Figures which premiered on Zane Lowe's Beats1 Radio show. Figures racked up over 3 million streams on Spotify, over 1 million views on YouTube and has laid the foundation for Jessie's EP release. Kiddo could be described as a sound-scape of her life, inspired by some of her most emotional experiences both sad, angry and triumphant. Kiddo cannot be boxed into a genre and when asked what genre she considers her self, Jessie will often say "Quentin Tarantino"
[Click here to buy "Figures" now!]
Check it out....
Chat About Jessie Reyez: iHeartRadio On The Verge Artist