Pregnant Woman Asked To Leave Restaurant For Violating Health Code
By Dave Basner
October 24, 2018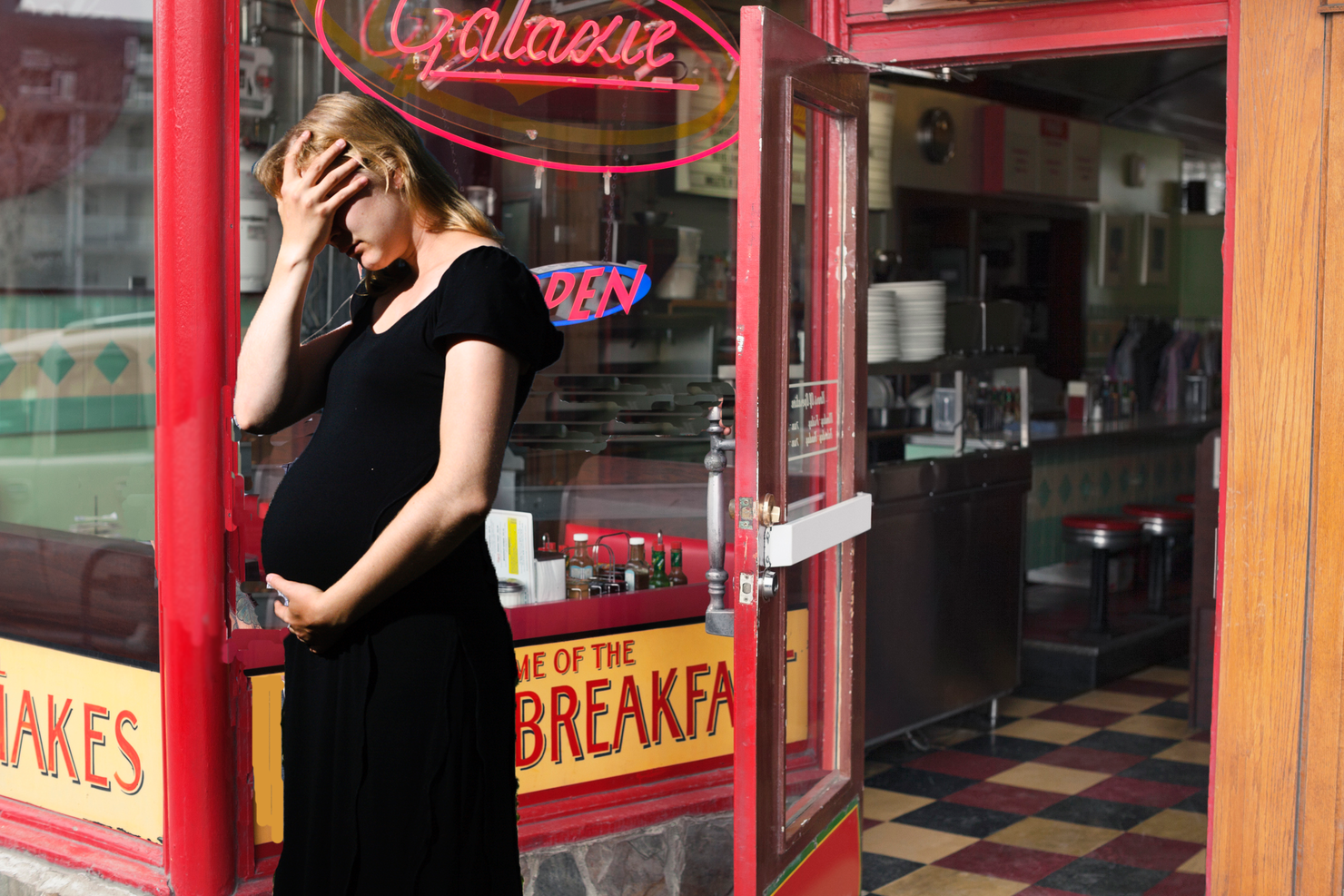 A woman in Washington was kicked out of a restaurant because she was showing too much skin - the skin of her pregnant belly.
Charisha Raylee Gobin went out to eat at the Buzz Inn Steakhouse, only to be turned away because she was told her outfit violated the restaurant's no shoes, no shirt, no service policy.
Furious, Gobin took a photo of her outfit outside the eatery and posted it on Facebook.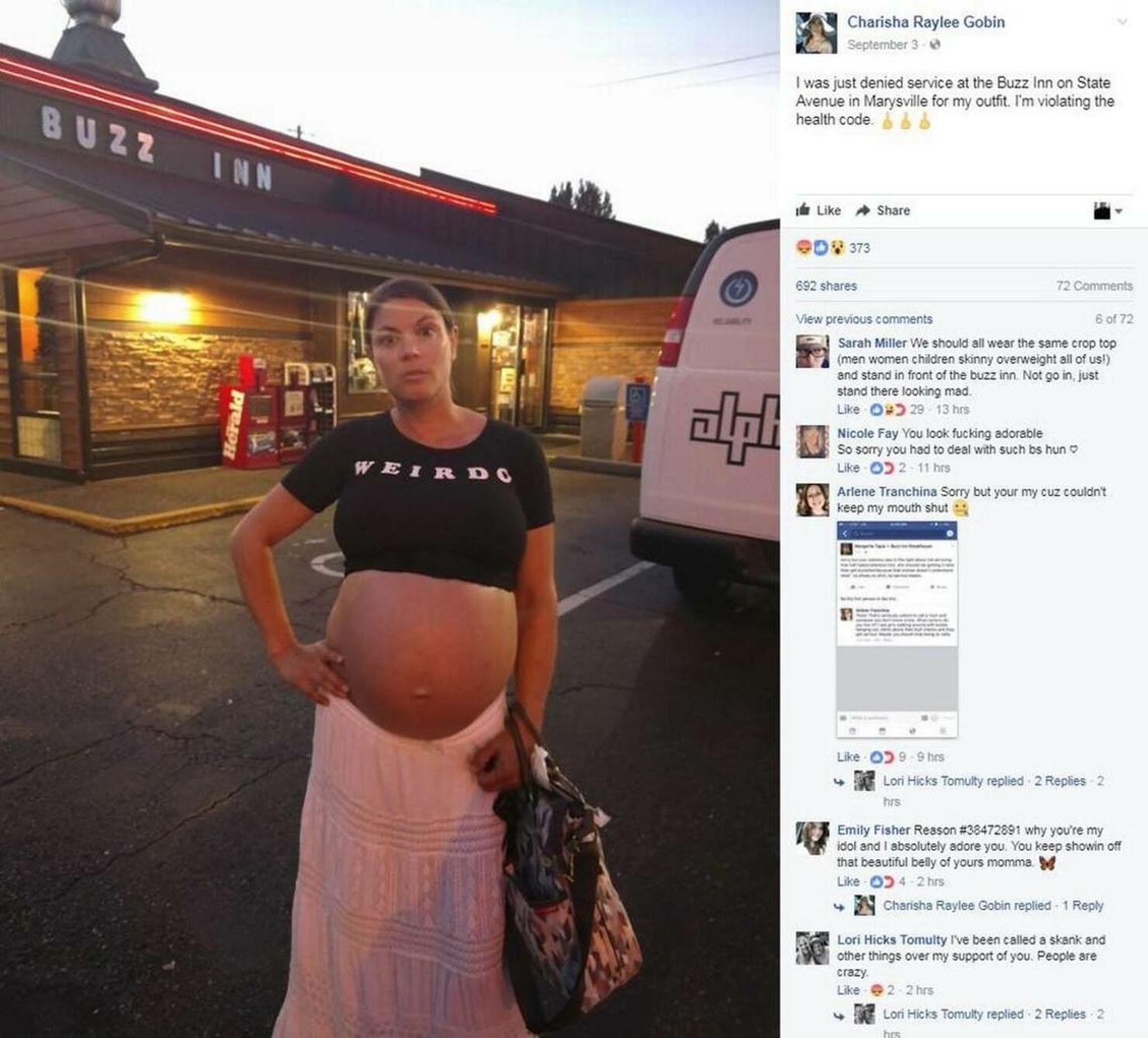 As the story went viral, the Buzz Inn addressed the matter on their Facebook page writing:
"We sincerely apologize for the misunderstanding and will cover with all staff as to how to not overly enforce a rule that is intended to make all guests feel comfortable. The server in question has been with our company and a great employee for almost 20 years and was trying to use her best judgement and by no means was trying to be demeaning to the guest. Again our sincere apology for misunderstanding."
Charisha wound up dining elsewhere. In happier news, she is expecting twins: