Mom Gives Birth In Bathroom 4 Months Early and Is Too Scared To Touch Baby
By Emerald Pellot
September 13, 2017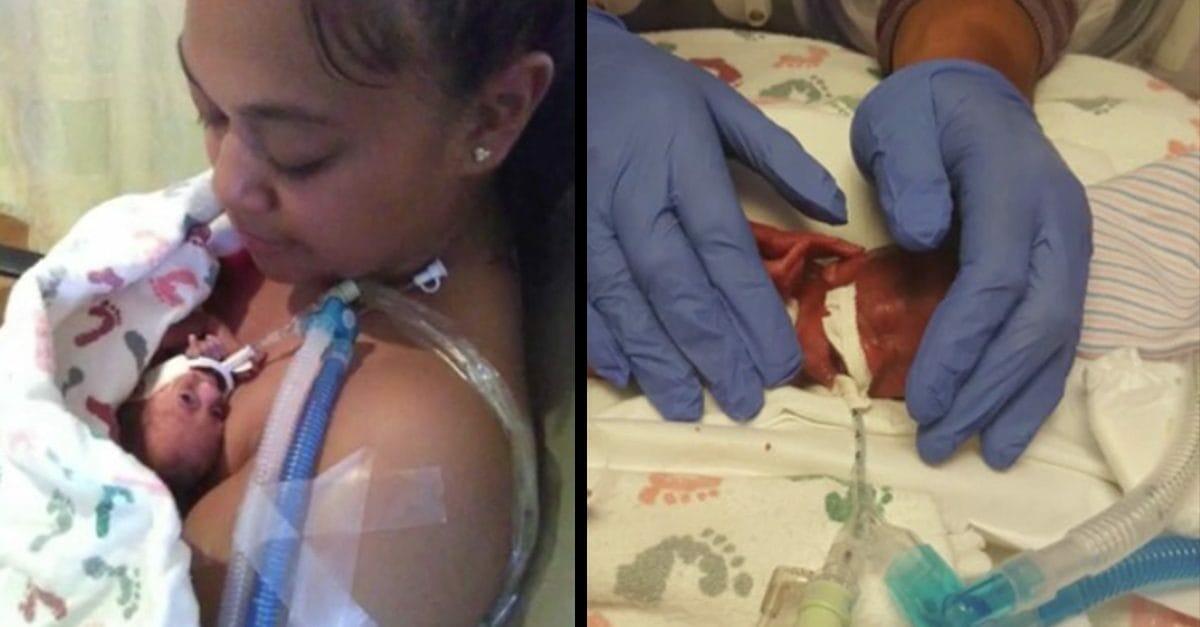 A Sacramento mom is reuniting with the paramedics who responded to the birth of her son, Leni. Chastity Sinipata was shocked when she gave birth four and a half months early — in her bathroom.
"I was too scared to grab him, because I didn't imagine my baby to be blue and purple," Chastity Sinipata recalled.
Family members called 911 and just minutes later, paramedics from the Sacramento Fire Department rushed to help.
"All you see are these huge, handsome firefighters coming up. They grabbed my baby, cut my umbilical cord, wrapped him, and they said they'd meet me at the hospital," she said.
Leni was the smallest baby the Sutter NICU had ever treated or seen. His chances of survival were close to zero.
"You see your kid in tubes and everything," Chastity told FOX40. "It's hard."
However, four months later, Leni is doing incredibly well. Chastity commuted to the hospital every day to visit her son. Day by day, she watched him grow. Now she is meeting the men who saved his life.
The speed of the paramedics and their care was key to saving Leni's life. However, the paramedics applauded Chastity's family for calling as quickly as possible.
"You guys did a really good job," David Robinson, one of the paramedics, told her.
Leni is now 6 lbs., 4 oz. — quite a huge transformation for the baby born just 1 lb., 4 oz. While he is still on oxygen support, he'll be going home very soon.
One thing is for sure: that day of heroism left an indelible mark on his mother.
"Seeing my child overcome so many obstacles — that made me a better mom, a stronger person," she said. "Maybe he'll be a firefighter someday."
Please SHARE this incredible story with your family and friends on Facebook!
Footage provided by KTXL Sacramento