Sam Smith Teases His Most Personal Song Is Yet to Come
By Sierra Marquina
September 12, 2017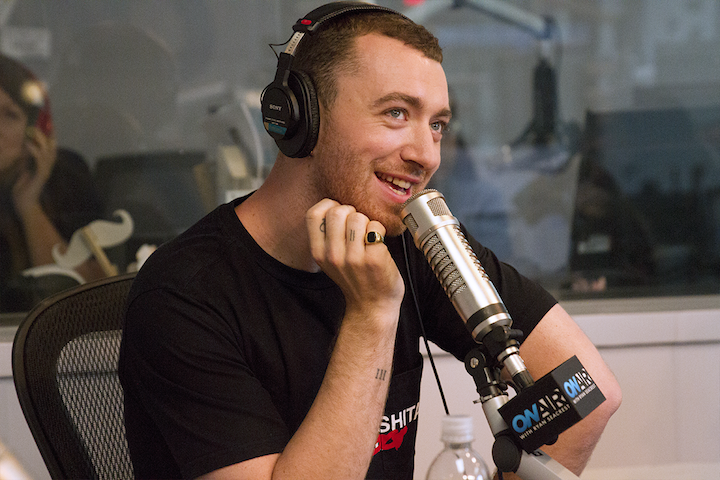 Brace yourself, because Sam Smith's new single "Too Good at Goodbyes" is just the beginning. The singer stopped by On Air With Ryan Seacrest on Tuesday, September 12, and shared his upcoming second studio album contains his most personal work yet.
"Basically after the Oscars, it all got a lot and I needed to go back to London and just be with my family … and get back to normal," Sam shared of why he took a break from the spotlight. "I was still in the studio every day — it wasn't like a huge holiday — but it was nice for the pace to change a little bit."
While re-centering himself, Sam shared that he recorded "over 100-something" songs for the album, which he's been working on since 2015. His first single off the album -- "Too Good at Goodbyes" -- is about his most recent breakup, but its hardly the most personal track off the record.
"This album is the most personal thing I've ever written," Sam told OAWRS. "What's to come is quite mad. I've really put myself on the line."
The singer isn't allowed to reveal the track name yet, but said that one song in particular is very personal.
"It's an album track," he dished. "I didn't realize what I was saying until it came out. … It's more about me than the person. It's about how I started to grow a thick skin."
His second studio album — which he's yet to reveal the title of — is more "R&B style" and, according to Sam, he sounds more mature.
"The first record feels like a gin and tonic," he explained. "And this feels like a really strong whiskey."
Listen to the full interview above.
Chat About Sam Smith Teases His Most Personal Song Is Yet to Come