The Chainsmokers Apologize For Insensitive Dog-Eating Joke In China
By James Dinh
September 13, 2017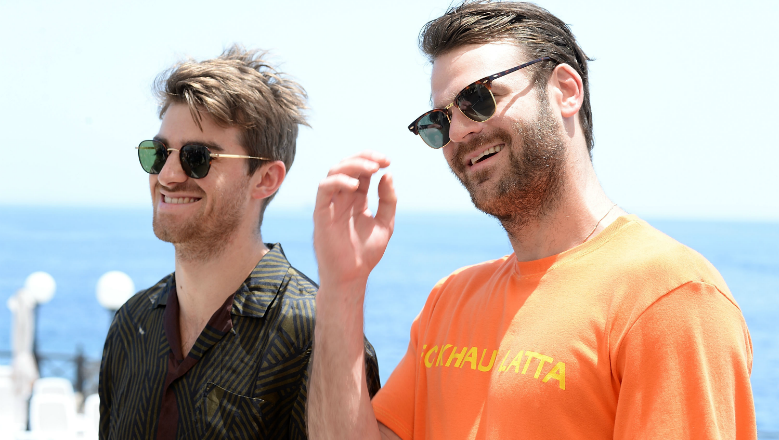 Earlier this week, The Chainsmokers made waves when it was announced that Andrew Taggart appears on K-pop group BTS' forthcoming album, Love Yourself: Her, but that news sort of halted when Alex Pall made a racially insensitive joke about not bringing his dog to China because he'd fear she could get eaten.
During an interview at Ultra Festival, Pall was asked if he brings his dog with him on tour. Even though he said he tries to, things took a turn for the worse when he said that he'd basically avoid bringing her to China. "Well I don't know if I'd bring her to China," he added, leading the interviewer, who is Asian, to cover his mouth in shock. See the clip below!
This isn't the first time that The Chainsmokers have put their foot in their mouth, so after all the backlash, the pair took to Twitter to share an apology note, admitting they wouldn't ever do anything intentional to make their fans upset. "I made a comment in an interview about being hesitant to bring my dog, Cheddar, to China, because I have read reports about dogs being slaughtered in certain provinces," Pall wrote on The Chainsmokers' Twitter account. "We originally posted a video to share how much we love China and our fans there. We would never intentionally do anything to upset our fans and we apologize if we offended anyone."
It's worth noting that while the Lychee and Dog Meat festival (also known as the Yulin Dog Meat Festival) in the Guangxi region of China does include the sale and consumption of dog and cat meat. Still, based on a 2016 poll, almost 70 percent of Chinese people claim to have never eaten dog meat. Furthermore, nearly 52 percent want the dog meat trade business completely banned from the country.
Chat About The Chainsmokers Apologize For Insensitive Dog-Eating Joke In China