Women Steals Package And Is Confronted By Homeowner Who Blocks Her In
By June Rivers
September 13, 2017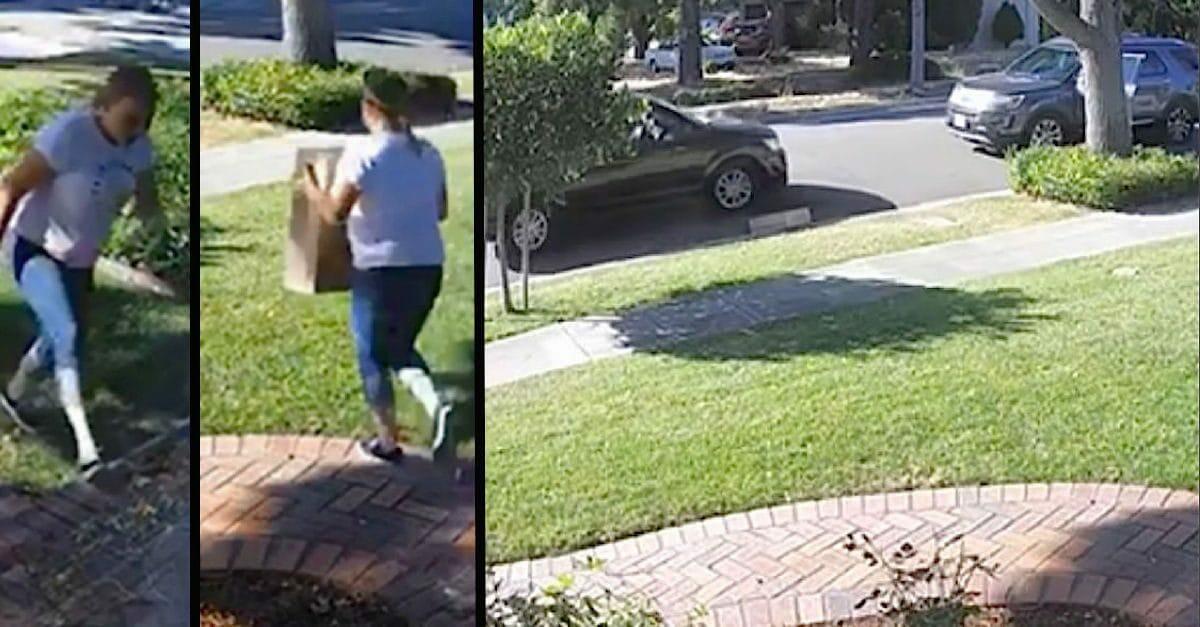 Heidi Burrows wasn't home when a middle-aged woman walked up to her house in San Jose, California, and stole a large package from her front porch. But Heidi's home security cameras caught the whole thing as it happened in broad daylight.
The thief can be seen hurrying down the yard as an SUV pulls up with a male driver behind the wheel. The woman throws the package into the vehicle and climbs into the back seat — but just as the couple thinks they're getting away scot-free, Heidi happens to arrive home in the nick of right time.
As it turned out, Heidi had been the victim of a package thievery just weeks before this incident. She quickly realized what was going on and decided she wasn't going to let the couple get away with it.
Heidi blocked in the couple's SUV and started to honk her horn at them in anger. She rolled down her windows, screaming, "I'm going to take your picture, I'm going to call the cops!'"
And that's exactly what she did. She snapped a photo of the SUV and was able to get their license plate.
Watch the video below to find out what happened next… and what the thieves would have found in the package they attempted to so boldly steal.
Please SHARE this story of redemption with your friends on Facebook!