Kirk Hammett Says Soundgarden Inspired "Enter Sandman" Riff
By Andrew Magnotta
September 14, 2017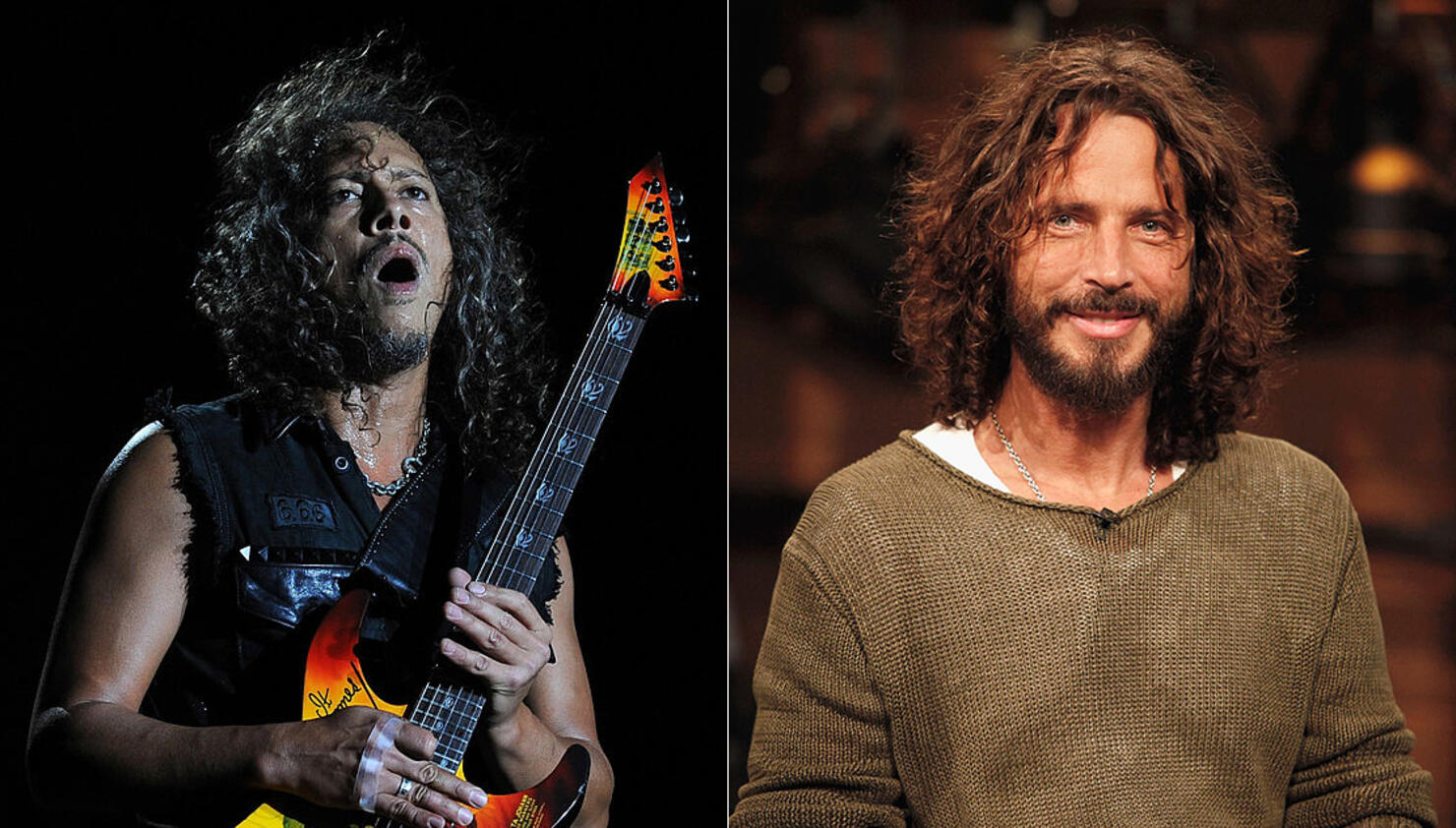 Metallica lead guitarist Kirk Hammett said he was listening to Soundgarden's first album, Louder Than Love, in the wee hours of the morning when he picked up a guitar and wrote the legendary riff that became "Enter Sandman."
That worked out pretty well for Metallica, since "Enter Sandman" was the song that launched the band from the top of the heavy metal world at the time to being the biggest band in the world.
"It was very specific," he recalled in an interview with a Boston-based radio show "Toucher & Rich."
"I have a very specific memory. It was about two or three o'clock in the morning. I had just been listening to Louder Than Love, the Soundgarden album. It was when Soundgarden [was] still somewhat underground and on an independent label. I just love that album; it's a great Soundgarden album. And I heard that album, I was inspired, I picked up my guitar and out came that riff."
Hammett continued that he knew immediately his bandmates would like the riff and want to write a song around it.
"It was a cool riff. You kind of get an idea that a riff is cool, 'cause when you play it—if it's a cool riff—you can just instantly groove on it."
The guitarist says he loves the fact that the song was inspired by a band he loves, yet it doesn't sound like something Soundgarden would write.
Photos: Getty Images