Lady Gaga's Fibromyalgia Reveal: 5 Things To Know About The Chronic Pain
By James Dinh
September 18, 2017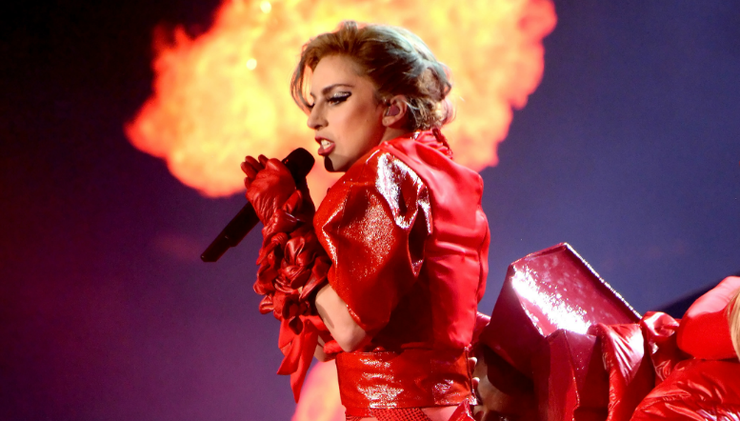 Lady Gaga's struggle with a chronic pain condition known as fibromyalgia has taken a turn for the worst with her most recent "Joanne World Tour" cancellation. It's the latest hardship that Mother Monster has had to deal with regarding her health, which is one of the talking points in the pop titan's forthcoming Netflix documentary, Gaga: Five Foot Two.
With the revelation still abuzz, iHeartRadio wanted to go over some of the basics regarding the condition to give her followers a full scope of what Gaga is dealing with. Take a look below!
1. Fibromyalgia 101
The National Fibromyalgia Association describes the common condition as a "complex chronic pain disorder that affects people physically, mentally and socially." An estimated 10 million Americans have been diagnosed with fibromyalgia.
2. Symptoms can be hypersensitive.
Fibromyalgia syndrome, which is also sometimes referred to as fibromyositis and fibrositis, come with plenty of symptoms, including chronic widespread pain, multiple tender points, abnormal pain processing, sleep disturbances, fatigue and often psychological distress. Unfortunately, some individuals also overlap with conditions like irritable bowel syndrome, lupus and arthritis.
3. Causes for FB aren't entirely specific.
Even though the NFA haven't been able to pin down an exact cause, it is believed to have something to do with the production of chemicals in between neurotransmitters. Additionally, pain can be amplified due to abnormal sensory processing in the central nervous system.
4. Even though there's no known cure, there are plenty of treatments that focus on relieving symptoms.
Both prescription medications and non-pharmacological therapies exist for those diagnosed with fibromyalgia. Back in 2007, the U.S. Food and Drug Administration approved Lyrica (pregabalin) as the first drug to treat fibromyalgia. Since then, there has been several medications to particularly reduce pain and improve sleep patterns. Alternatives include exercise, massages, and acupuncture.
5. Studies on FB continue to be published as time goes on.
Research on the condition keeps going strong. For example, back in 1990, there were approximately 900 research papers on FB. Fast forward to 2017 and there are more than 4,000 published reports on FB, as per the NFA.
For more information on fibromyalgia, head over to National Fibromyalgia Association for the latest on this condition.
Chat About Lady Gaga's Fibromyalgia Reveal: 5 Things To Know About The Chronic Pain