Watch Gene Simmons and Ace Frehley Reunite Onstage
By Scott Munro
September 22, 2017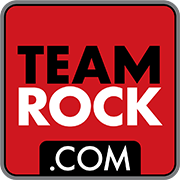 Kiss star Gene Simmons reunited with former bandmate Ace Frehley last night at a benefit show in support of victims of Hurricane Harvey.
The concert at CHS Field Stadium in St Paul, Minnesota marked the first time that Simmons and Frehley had played together in public since 2001 – and they ripped through classic Kiss tracks Parasite, Cold Gin and Shock Me.
The concert was organized to raise funds for the charity MATTER, who work in partnership with on-ground relief organizations to source and ship the items needed most in the affected areas devastated by the recent hurricane.
Don Felder and Cheap Trick also performed, while the Gene Simmons Band headlined the event.
RELATED VIDEO: Gene Simmons: Alchohol Doesn't Appeal To Me