Lorde Brought Out Khalid for 'Homemade Dynamite' & It Was Perfect
By Nicole Mastrogiannis
September 23, 2017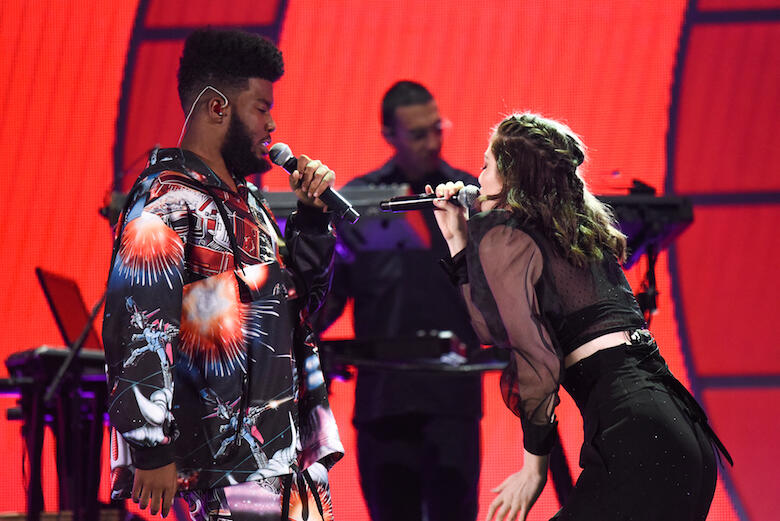 Last week, Lorde released an awesome new remix of her song "Homemade Dynamite" featuring Khalid, SZA, and Post Malone. And during her performance at the iHeartRadio Music Festival, she kicked off her set with the new version, and brought out Khalid to help her do it.
Khalid had performed at the Daytime Village presented by Capital One earlier in the day, and stopped by T-Mobile Arena afterwords to sing with Lorde.
Lorde & Khalid may just be your new favorite duo.
But really, though... all about that Kahlorde life.
Relive the biggest, most unforgettable moments and performances from this year's iHeartRadio Music Festival by tuning in to a special two-night television special on Wednesday, October 4th and Thursday, October 5th from 8 p.m. – 10 p.m. ET/PT.
Photo: Brian Friedman
Chat About Lorde Brought Out Khalid for 'Homemade Dynamite' & It Was Perfect