Big Mistake: Man Gets Same Tattoo As His Rescue Dog Not Knowing Its Meaning
By Dave Basner
May 15, 2020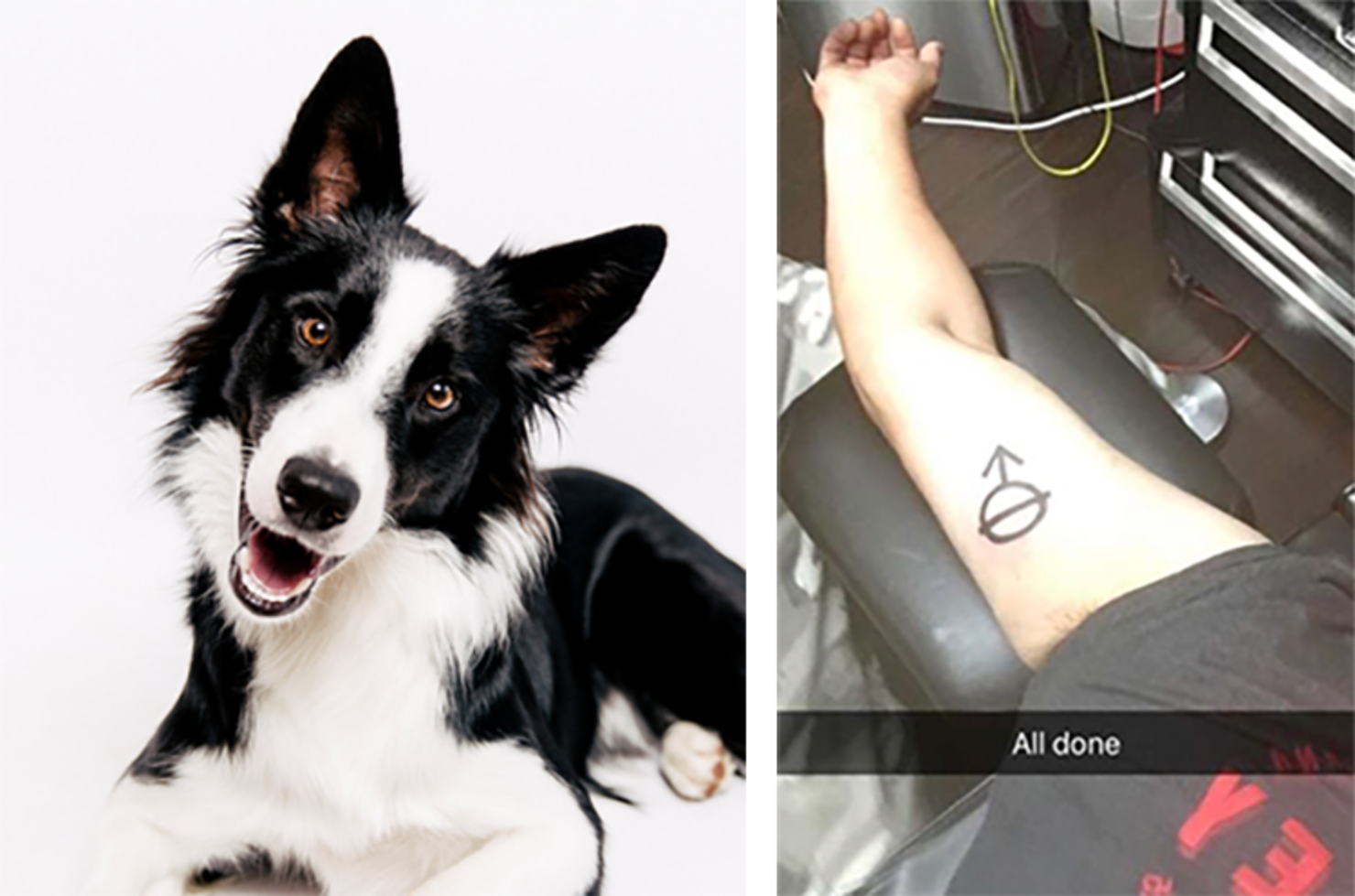 A man who was so upset that his rescue dog's previous owners put a tattoo on their pet decided to get himself the same design as a show of solidarity with his furry best friend. However, he didn't really research what the symbol stood for and he probably regrets that about now.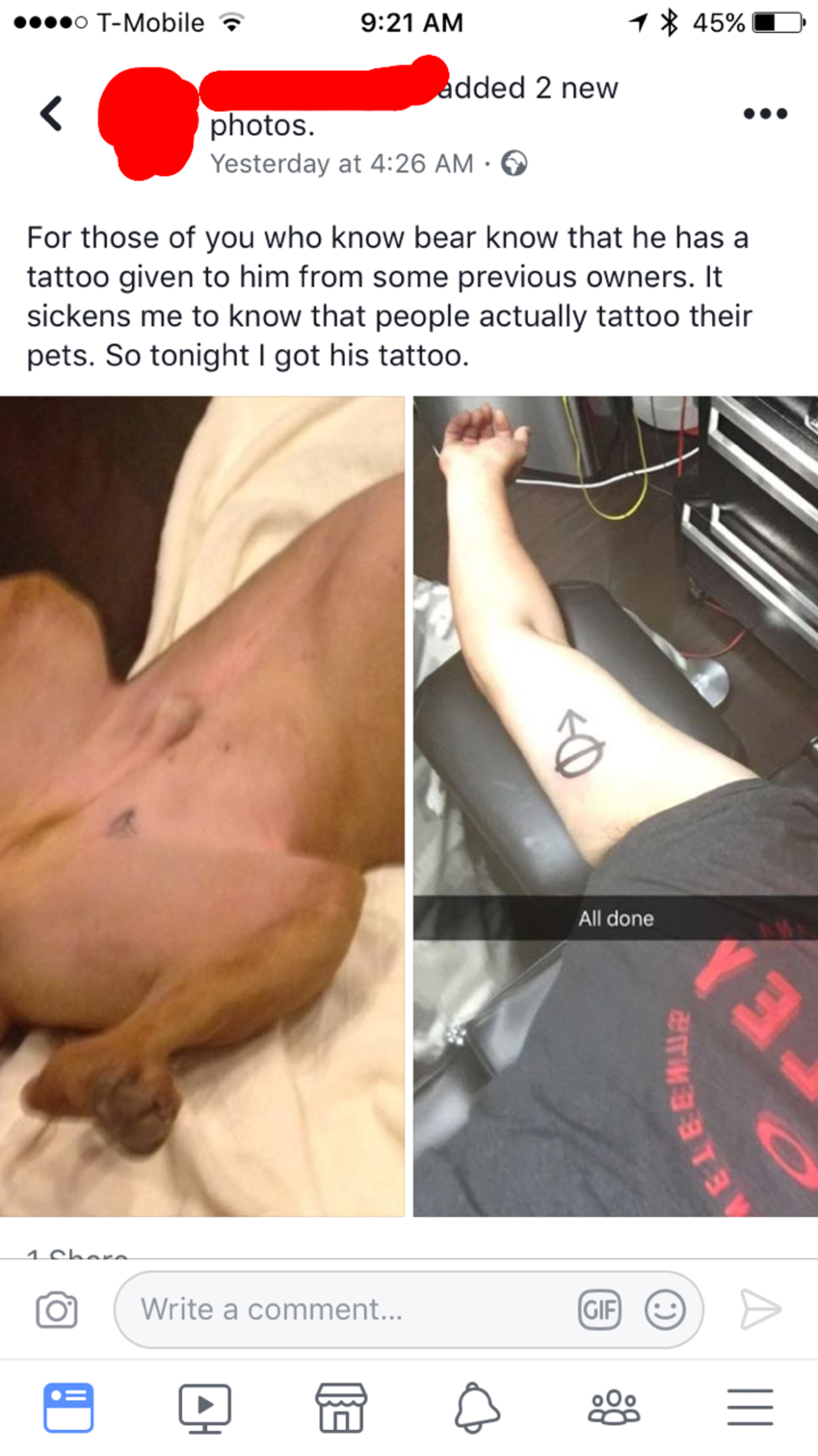 It turns out the pup, named Bear, was actually given the ink because it shows he's neutered. And it wasn't his owners who put it on him either, it's standard practice for vets to tattoo shelter animals after they are spayed or neutered so the animal won't accidentally be put through the procedure again.
It's something the dog's owner learned in the comments after he posted the photo of his new tat.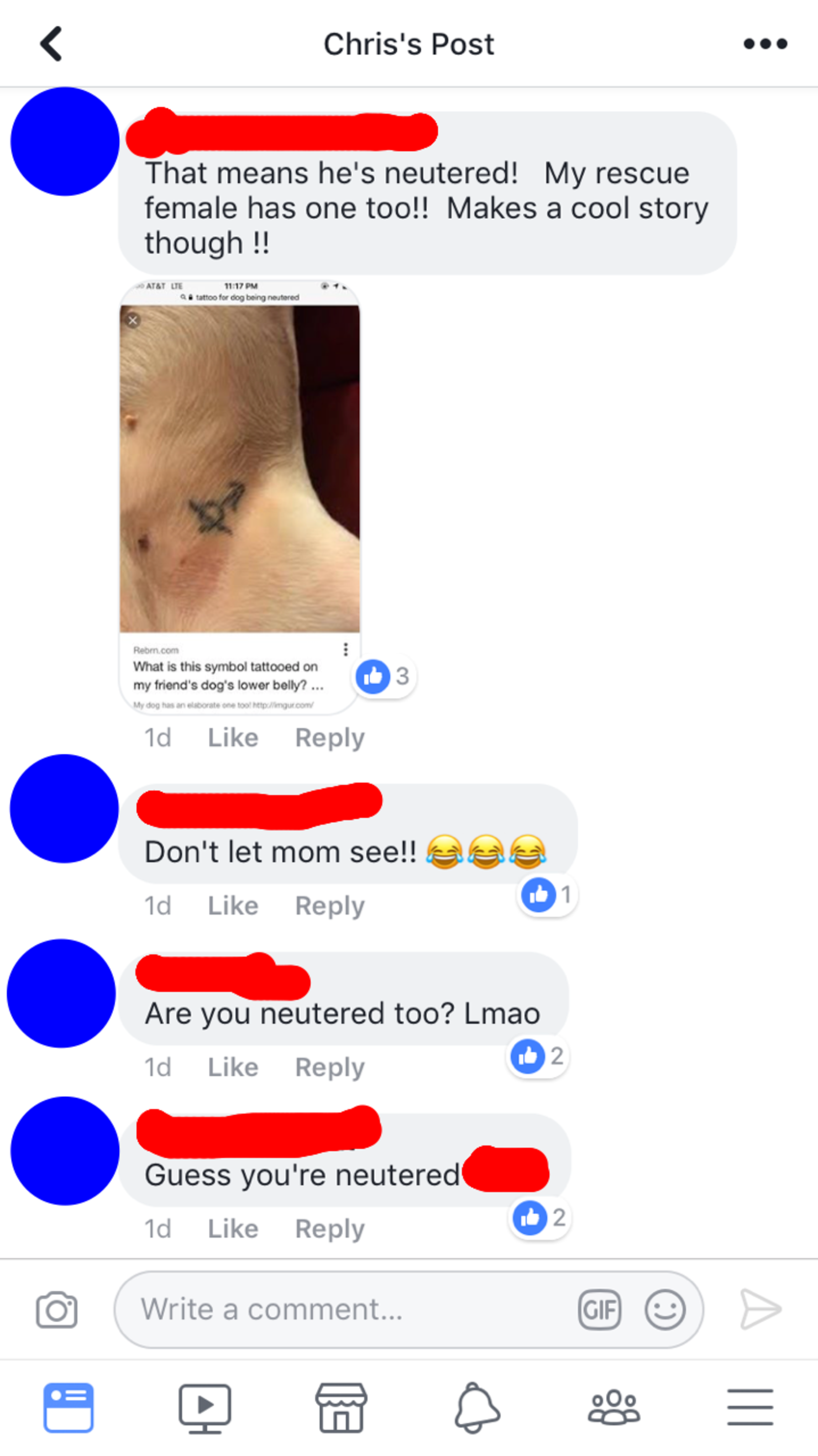 The pet owner told Gizmodo that he plans to keep his ink, though he is considering getting it covered up with a tat of Bear's paw print. 
Photo Credit: Getty, Reddit