Chip & Joanna Gaines Announce 'Fixer Upper' Is Ending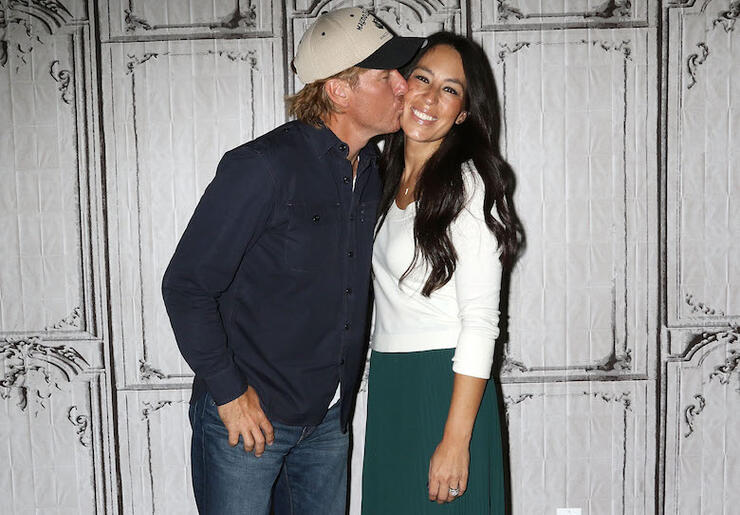 Everyone's favorite HGTV couple Chip and Joanna Gaines announced that their show, Fixer Upper, is coming to an end, and that this upcoming season will be the last.
The news was revealed in a lengthy post on Joanna's blog. The letter to fans began with, "It is with both sadness and expectation that we share the news that season 5 of Fixer Upper will be our last. While we are confident that this is the right choice for us, it has for sure not been an easy one to come to terms with."
The note continued, stating that the show ending has nothing to do with the state of their marriage, their health, or family -- the Gaineses are simply taking a breath, and focusing on their family and business. As they said, they are not done in Waco, Texas just yet.
"Our family is healthy and our marriage has honestly never been stronger. This has nothing to do with a fraudulent skincare line or anything else you'll inevitably read. This is just us recognizing that we need to catch our breath for a moment. Our plan is to take this time to shore up and strengthen the spots that are weak, rest the places that are tired and give lots of love and attention to both our family and our businesses."
Although season 5 will be the last season of "Fixer Upper," which begins in November, fans can expect some great upcoming episodes. Chip and Joanna said that they "didn't hold anything back" and they believe it's the "perfect finale" to the show.
They added, "Though our Fixer Upper chapter is coming to a close, we aren't done with Waco. We aren't done renovating homes. We aren't done designing things to make your home your favorite place on earth. We aren't done working towards restoration in all things or helping out those who could use a hand. In fact, in all of these of things, we are just getting started."
America right now: