Adrian Belew Says He Won't Perform With Frank Zappa Hologram
By Andrew Magnotta
September 27, 2017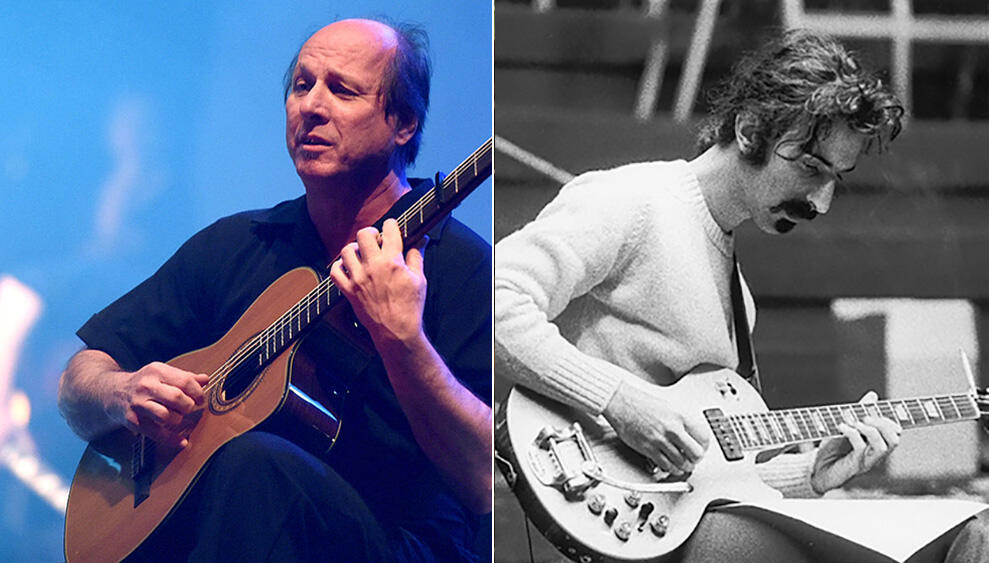 "This whole thing is far too caustic and divisive," Belew wrote in a Facebook post.
He went on to speak highly of each of his interactions with each of Frank Zappa's four children, particularly Dweezil, whom Belew says he's "always admired...for playing his father's music and playing it so damn perfectly."
Belew suggests that the legal drama bothers him, and would too have bothered Frank.
Dweezil has been open about his fight with his younger siblings and panned the hologram idea as "Fake Frank."
"Artificial humans promoted as being alive again and going on tour is not only fake but disturbing, in my opinion," Dweezil writes.
Dweezil in a recent post even quoted ZFT legal documents which claimed ownership of his full name, meaning in the eyes of the ZFT, Dweezil violates ZFT trademarks whenever he performs.
Zappa's oldest son has also accused the ZFT of withholding a decade's worth of merchandise proceeds from him and trying at every turn to discourage him from profiting off of Frank Zappa's music or his own.
Chat About Adrian Belew Says He Won't Perform With Frank Zappa Hologram