INTERVIEW: Demi Lovato Reveals How JAY-Z Helped Out With Her New Album
By James Dinh
September 29, 2017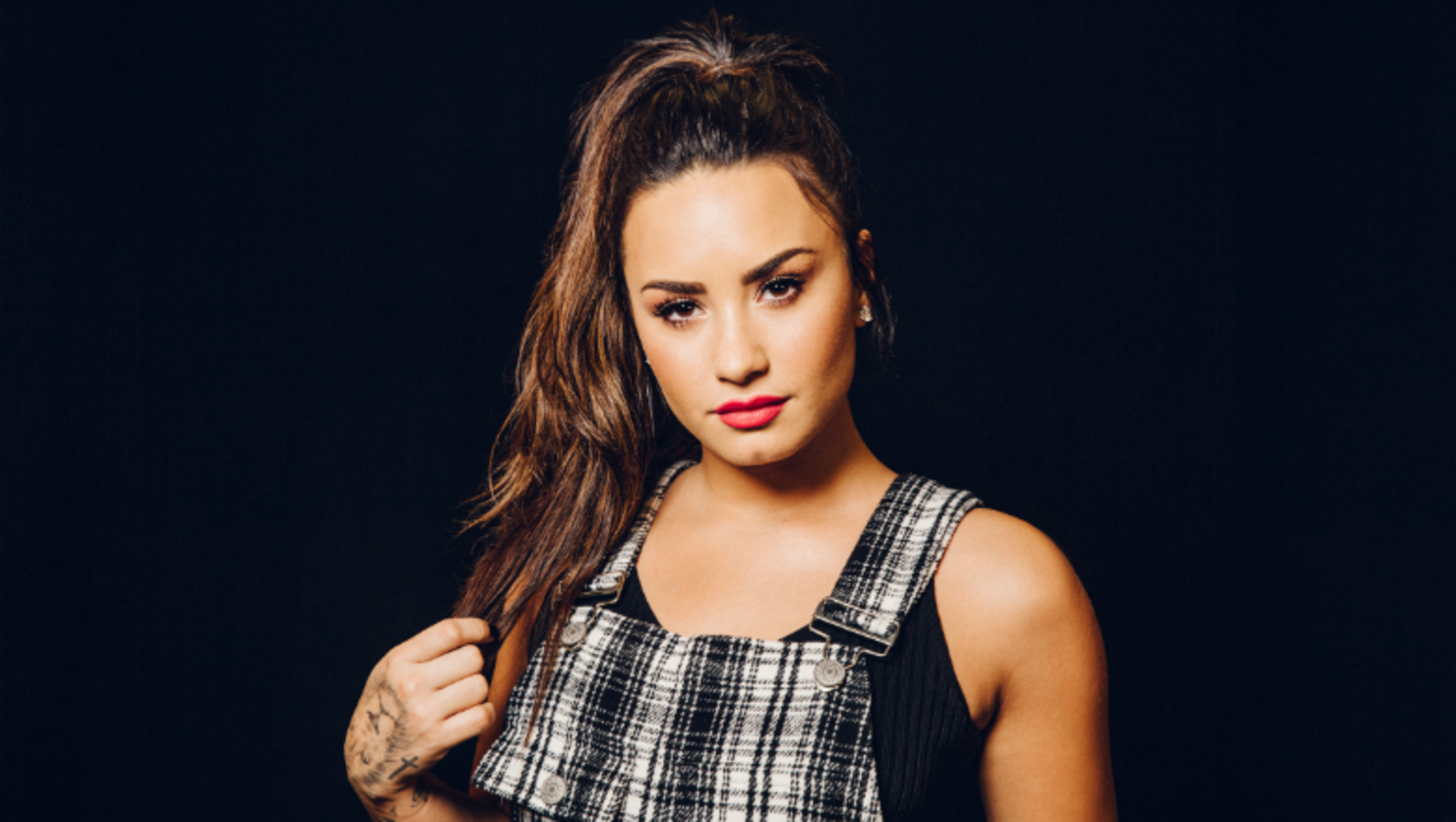 If Demi Lovato hadn't consulted with JAY-Z regarding the rollout of her new album, Tell Me You Love Me, we might not be where we are with the pop star. Poised and assertive, Lovato arrived to iHeartRadio HQ in New York City just a day after the collection's lead single, "Sorry Not Sorry," hit a new peak on the Billboard Hot 100 at No. 13.
On the Pop & Oak-produced number, Lovato takes an unapologetic aim at at her naysayers, boasting about her rise beyond their hate ― a theme that clearly resonates with her Lovatics. Clocking in at three-and-a-half minutes, it checks all the boxes for what a 2017 party anthem should sound like, but without any signs or references to drugs or alcohol for this recovering 25-year-old superstar.
"With the [first] single, everybody was telling me to go with [the title track] 'Tell Me You Love Me,' but I felt something was really pulling me towards 'Sorry Not Sorry,'" she explained. "When I played both of the songs for JAY-Z, he was like, "Go with 'Sorry Not Sorry'" because it's more lighthearted and that's all I needed was one [moment of] reassurance."
It was a incident that helped pave the strategy to showcase Lovato's new found voice, which is heard literally and metaphorically, on the collection. Recorded over the last year and a half, the singer's sixth studio LP serves as a proclamation of sorts. From the ode to her former addiction struggles on "You Don't Do It For Me Anymore" to the eyebrow-raising narrative of "Ruin the Friendship," this is Demi Lovato in all her honesty, for better or for worse.
With that in mind, it felt fitting that Lovato received the kind of backing that she needed from the Roc Nation heavyweight. "All I needed was one approval and I was like, "[I] told you!" to my management. They were like, 'Okay, go with what you want. Do what you want.'" Back in 2015, Lovato's management company, Philymack, which also represents Nick Jonas, DNCE, among others, partnered with Roc Nation, leading to lucrative opportunities for the roster and an easy dial to ask for the guidance of the hip-hop titan.
Tell Me You Love Me also sees an archway of inspiration from Christina Aguilera and her 2002 blockbuster LP, Stripped. "What I find inspiration from in the Stripped album was the soulfulness of Christina's voice," Lovato said. "It also was her coming out album, where she was just sexier, and more grownup, more mature, and I feel like that's what this album is for me."
Aside from the rich fulfillment on the 12 track set, Lovato dabbles in R&B-tinged territory, particularly with the DJ Mustard-produced "Lonely," which features Lil Wayne. After the super-producer's camp sent her the song, Lovato immediately fell in love and set her eyes on obtaining a feature. I reminded her of the 124-character message embedded deep in her Twitter timeline, where she invited Weezy to her 17th birthday celebration. "He is the guy I wanted at my birthday party in 2009," she echoed with a smile.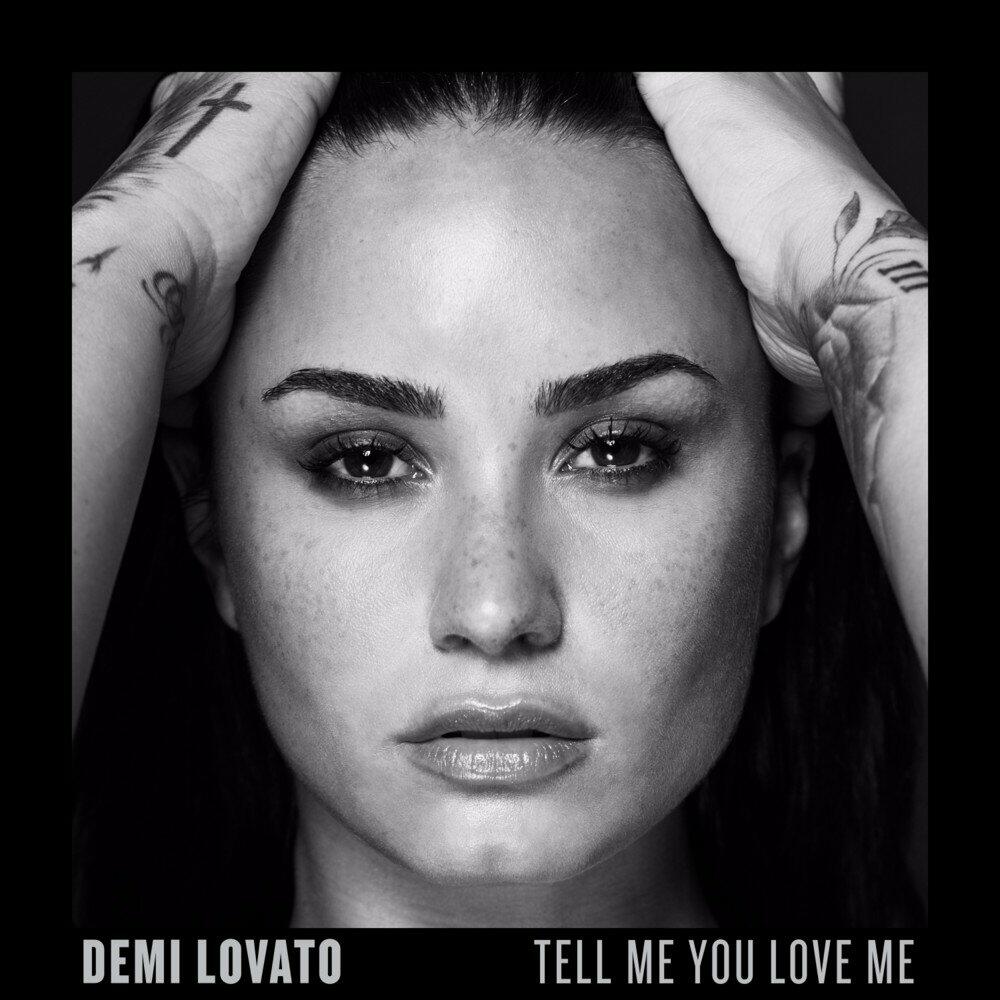 Still, personal and professional, the pop star has grown in plenty of ways since those teenage years, with her advocacy towards mental health serving as one of her shining achievements. Asked how she feels to be one of the first of her generation of pop stars to have the courage to talk so openly about her struggles, Lovato remained part humble and part realistic to the situation. "I feel like I did start the trend of speaking out about it years ago, but I was kind of in a different situation than a lot of my peers," she explained. "My struggles were in front of the world, and while I was dealing with mental health issues, some people were choosing to stay private about theirs. I was choosing to talk about mine because my issues were kind of laid out in front of the world when I went to treatment. I spoke out about it back then and I just continue to talk about it today because it's such an important issue."
Fans can hear Lovato dive deep into the subject in her forthcoming YouTube documentary, Demi Lovato: Simply Complicated, which drops October 17. It's said to be a "raw and intimate" look at the success and pitfalls that the singer has dealt with in her rise to fame. Towards the end of the interview, I asked her about the topics that fans might be surprised to hear her tackle in the feature-length film. After all, her relationship with her Lovatics is one a strong one, fueled by constant in-person and online interaction in part due to her flourishing 61.1 million followers on Instagram.
"I talk about the things that I've been through and what it was like, what happened, and what it's like now," she explained. "They get an inside look at the making of the album, but also they get an inside look of where I'm at personally today as a 25-year-old single woman living on her own and dealing with fame. You just get an inside look at my life professionally and personally."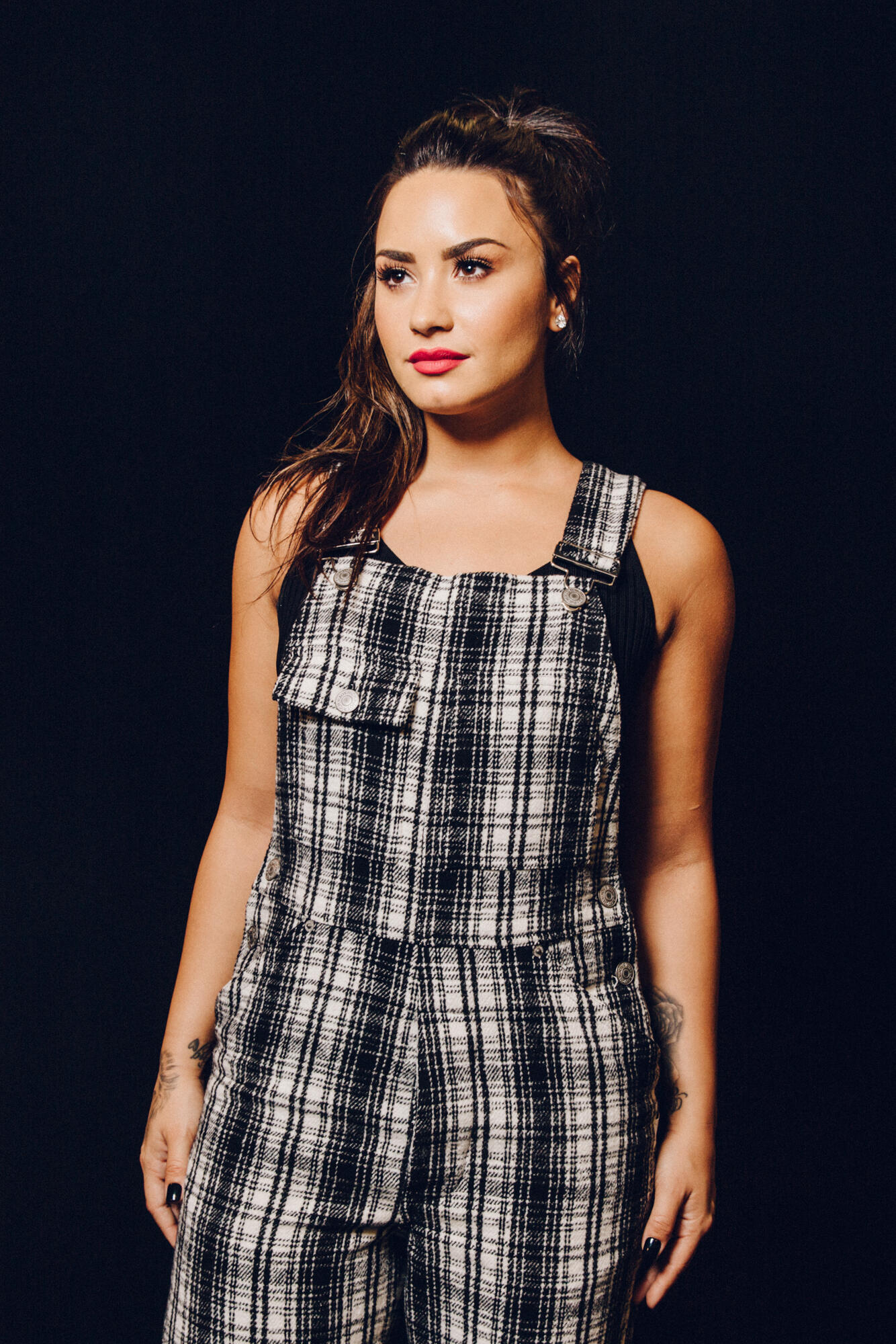 Photo: Rachel Kaplan for iHeartRadio