Here's The Real Reason Miley Cyrus Regrets 'Wrecking Ball'
By James Dinh
September 28, 2017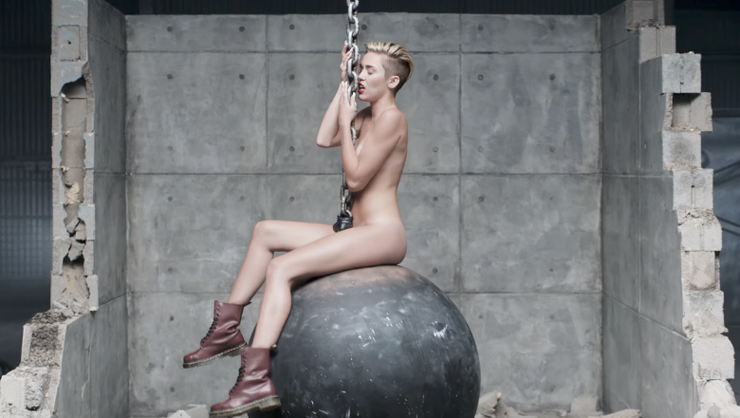 Miley Cyrus' video for "Wrecking Ball" is one of pop's most iconic clips in recent years, but the newly-reformed singer doesn't feel the same way about the song or Terry Richardson-directed video, as per her recent interview with NME magazine.
"I should be grateful every f**ing day for that song, and I am," Cyrus said in an interview in the new issue of NME magazine, which hits newsstands Friday. "I think people look at things that they've done and there is this sense of shame, or 'I wish I wouldn't have done that' — not because I'm naked, by the way. It's because I feel like I'm in a deeper songwriting place."
Cyrus went on to admit that she's lyrically "less impressed" with the cut now. "I feel like it doesn't reflect who I am now, but that's fine because it's not supposed to. I'm sure I'll say the same thing about this record at some point," she explained.
Elsewhere in the issue, Miley spoke about her Hillary Clinton-dedicated track called "Inspired," which appears on her new album, Younger Now, dropping on Friday.
"I'm not fighting fire with fire, hate with hate — I'm fighting hate with love," she said, before making reference to her performance at our 2017 iHeartRadio Music Festival. "I'm doing a concert this week in Vegas and for 'Party In the USA' the screens will say 'education,' 'healthcare, 'equality,' 'justice,' 'freedom,' 'liberation,' and 'expression.' These things are what make up our country. It's not a party in the USA if it's filled with hate, discrimination, walls, [and] violence."
Photo: YouTube/MileyCyrusVEVO