Woman Who Asked Twitter For A Wedding Date Got MUCH More Than Just A Date
By Dave Basner
June 16, 2019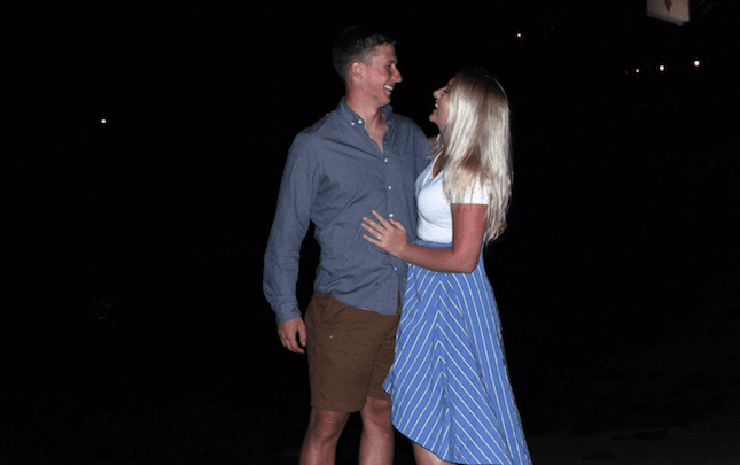 Two years ago, Maddie O'Neill reached out to the Twitterverse to try and find a date to a wedding she was going to the next day. What happened next is the stuff that fairy tales are made of.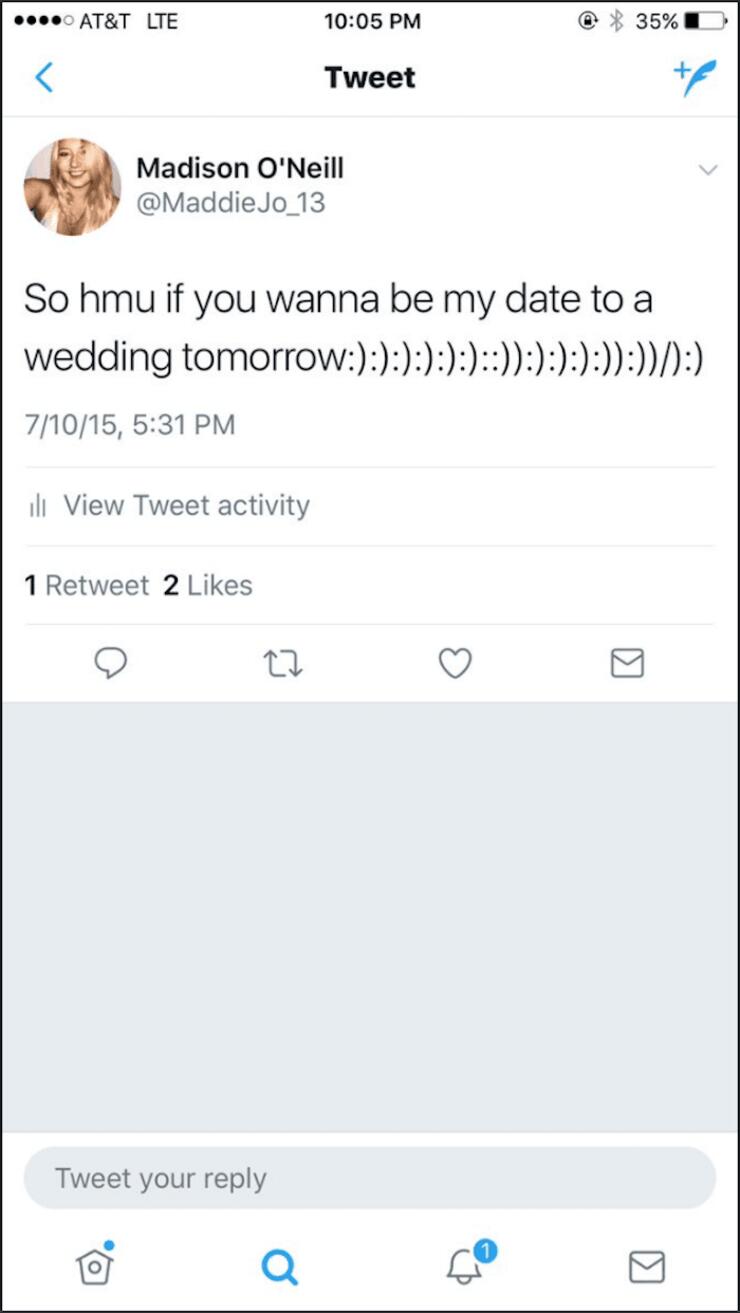 Among the many responses she got was one from Chuck Dohrmann, a guy who was a year ahead of her when she was in high school but she wasn't friends with because she always thought he was obnoxious.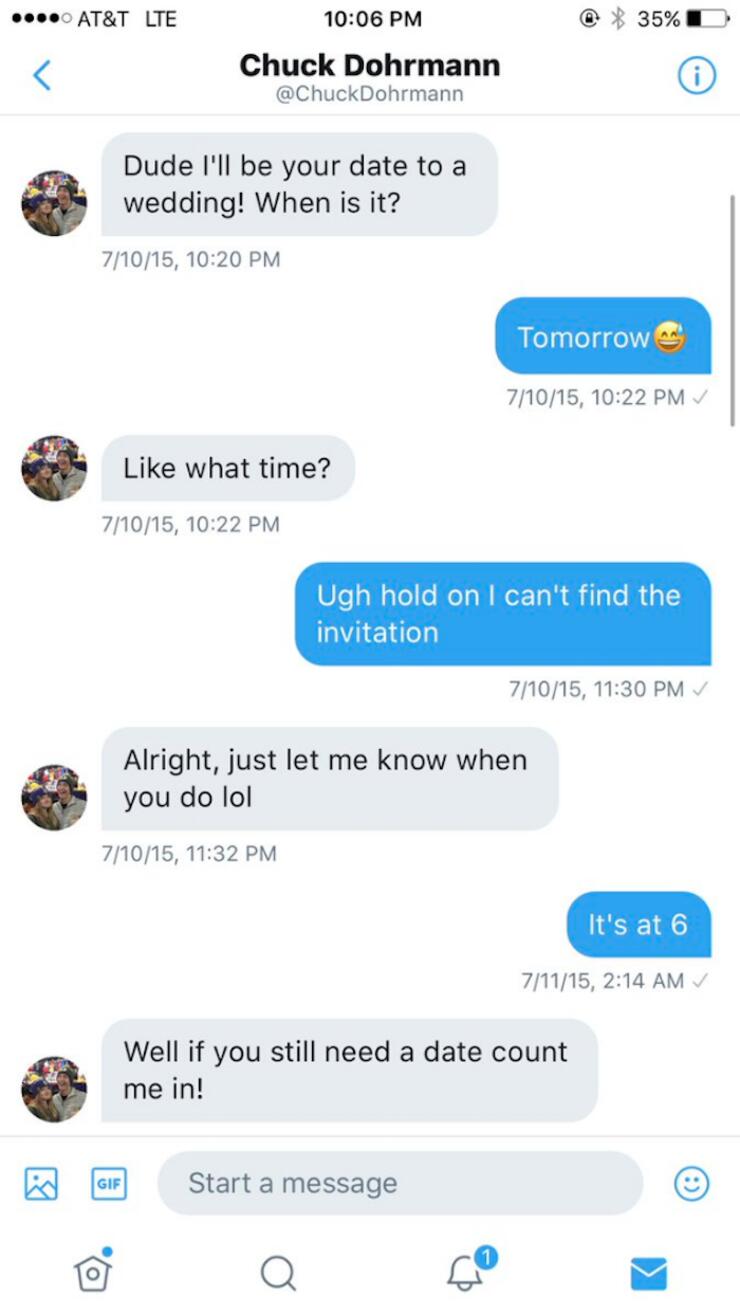 She gave him a shot and Chuck took the day off work to go to the wedding. It seems like things went well because two years later, Maddie just posted this on Twitter: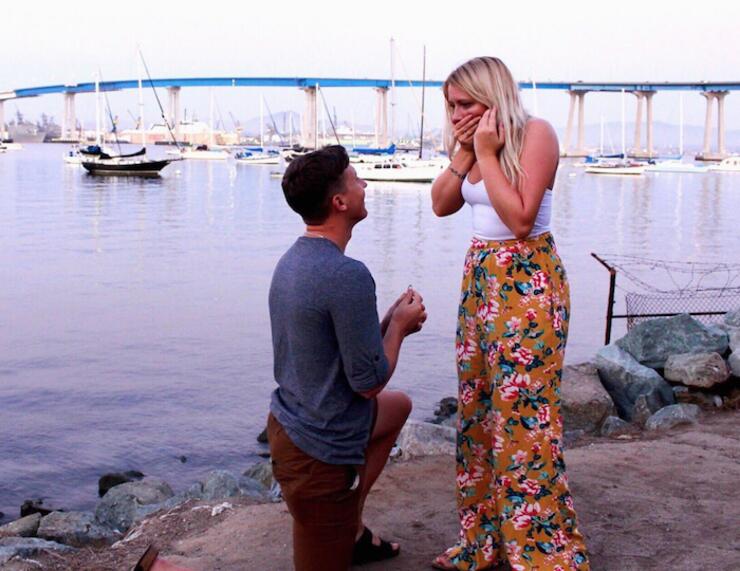 Yup - the pair will be having a wedding of their own now!
No word yet on if the wedding will be streamed on Twitter.
Chat About Woman Who Asked Twitter For A Wedding Date Got MUCH More Than Just A Date