Shania Twain 'Now': How the Country Queen Has Impacted the Music Industry
By Nicole Mastrogiannis
October 5, 2017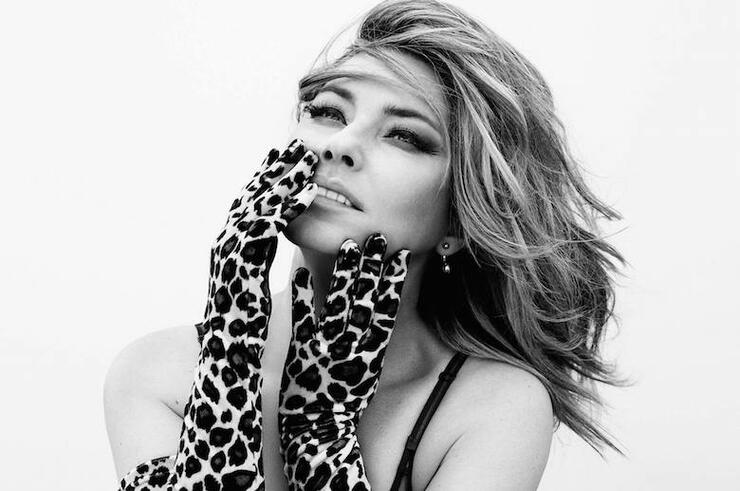 The Queen of Country music is BACK. It's been a long time coming, but Shania Twain has finally returned with her first full-length album in 15 years! Now features twelve new songs including singles "Life's About to Get Good" and "Swingin' with My Eyes Closed," in addition to previously released songs like "Poor Me" and "We Got Something They Don't." Twain worked with four main producers on Now, including Ron Aniello (Bruce Springsteen, Gavin DeGraw), Jake Gosling (Shawn Mendes, One Direction), Jacquire King (James Bay, Norah Jones), and Matthew Koma (Zedd, Carly Rae Jepsen).
Shania recently told the New York Times that writing for her new album was very emotional. "I cried a lot when I wrote. I never cried when I wrote a song ever before in my life." She added, "My songwriting is my diary and it is my best friend. It's a place I can go to where it's not expecting anything from me. There's just no inhibitions there. It's a complete free place to say whatever I want to say."
There's no doubt that Shania has had a tremendous influence on not only the country music community, but on artists across all genres. The Canada native released her debut self-titled album in 1993 -- 24 years ago. Since then, she's built up a loyal fan base, has become a hero and role model for many, and today, is continuing to bring people together with her music.
iHeartRadio caught up with Nick Jonas, Lauren Alaina, and Darius Rucker, who all talked about how much of an impact Shania has had on them, and on music in general, as they describe her as a true superstar.
Nick Jonas: "I hope to be that kind of artist myself."
You may think of Nick Jonas as a pop star, but Shania has been very inspirational for him. In a recent interview, he even opened up and explained how country music has been influencing his own new music. Nick tells us that his first introduction he had to Shania was at nine years old after hearing her record and watching her Chicago concert on TV. "It blew my mind," he says. "The performance as a whole, how many hits she had, and just the impact she had on people's lives was really special. Then over time, I think the songs continued to mean more and more to me, and that's a beautiful thing when an artist can become a part of the fabric of your life."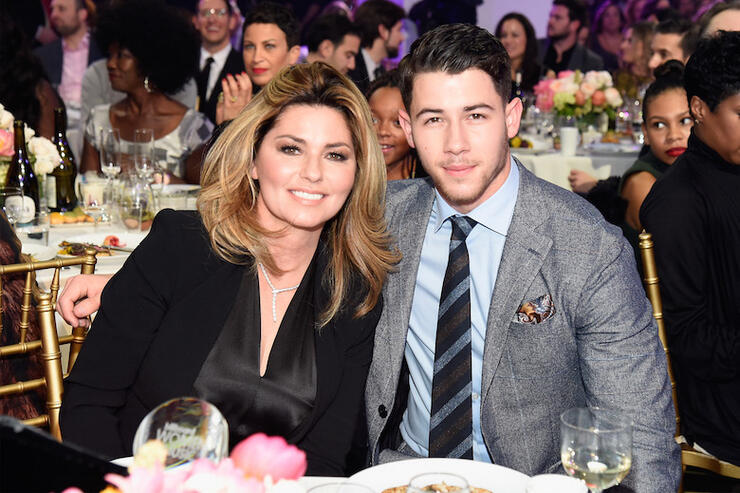 The song that has impacted Nick the most is "I'm Gonna Getcha Good!" from her 2002 record Up! It's a song that he and his brothers, as their band Jonas Brothers, covered on their 2008 tour. He explains, "[It was] one of the first covers we did and learning the song, learning the ins and outs of the production, and the background vocals, and everything else really became a big part of my approach to not only writing music, but also harmonies and arranging songs as a whole."
Nick also performed with Shania during Stagecoach this year. He explains of her impact as a music icon, "I think the thing that makes a musical icon is someone that can become not only someone you admire, but someone that you aspire to be like as an artist; it's not just the songs. But it's the way you go about telling the stories through the visuals and connection with your fans. And with Shania, there's a long lasting approach there. Being on stage with her at Stagecoach this last year, and being able to sing one of her big hits with her was a really special moment for me. Looking out the crowd and seeing how important each one of these songs was for her fans was a beautiful thing. I hope to be that kind of artist myself."
Lauren Alaina: "I think it's such a powerful song and it makes women proud to be women."
If you've seen Lauren Alaina perform live before, then it's no surprise that Shania Twain has impacted the 22-year-old. Lauren often covers Shania's songs during her own shows, and as she tells us, Twain's songs are many of her go-to karaoke jams. Lauren explains, "I can't really pick a song by Shania that impacted me the most, because I sang all of them in karaoke like they were my own songs. And I gained my confidence singing them by the pool in Daytona Beach every year for the people at the pool, driving them crazy singing Shania. But, I mean, I sang 'Any Man Of Mine' on American Idol, that was a really cool one. I sing 'Man, I Feel Like A Woman' on tour and ... I mean, I don't know, I love them all. I think she's amazing."
But if given the chance to perform with Shania, she would absolutely choose "Man, I Feel Like A Woman." She calls the song "genius in every way," and it holds such an important message for her personally. Lauren tells us:
"If I could perform any song with Shania, I'd probably want to do 'Man, I Feel Like A Woman,' just because I think that that song is genius in every way. I actually perform it in my live shows. We do a 90s medley, and some are early 2000s as well, but I start the whole medley with that song because I think it's such a powerful song and it makes women proud to be women. And not that I'm not proud to be a woman, but it makes me say those words out loud. It makes me say, 'Man, I feel like a woman,' and it's a celebration of that. I think that I've had to really remind myself to be proud of who I am and what I stand for, and my looks and everything. That song, because of those lyrics, makes me say those things, and I really believe in the power of words and lyrics. Because I think if you say something over and over again, it becomes you. I love that song."
Lauren also once covered "You're Still The One" on The Bobby Bones Show:
Darius Rucker: "When I hear the name Shania Twain, the first thing that comes to my mind is just 'superstar.'"
With a 30+ year career in music, Darius Rucker knows a thing or two about what makes a music icon -- a true superstar -- and he says Shania Twain fits that bill. He tells us:
"When I hear the name Shania Twain, the first thing that comes to my mind is just 'superstar.' She's crossed so many genres and broke down so many barriers, and just really had the songs and all the stuff it takes to be a superstar. She had that thing that made you want to look at her, and made you want to see her, and made you want to go out, and buy a ticket to her show. She also had the songs. The songs are great, and I think that's an important thing to have. And she had all the other things like the charisma and videos that were so important at the time. A great video for her songs that crossed genres. I think she just had all those things and it hit like a Nova, and she became a superstar."
What makes an artist an "icon?" According to Darius, he says, "First of all, you've got to have the hits. You've got to have the songs, and you've got to have all the things that come with it, with people wanting to see you. But I think the word 'icon' comes from doing it for a while. Doing it for a long time, and making people want to look at you, and making people want to come see your shows, and making people want to buy your records for a long time. She's an influence. So many people in music, not just country music, but across all genres. She's influenced so many people, and that's the kind of thing that I think makes an icon."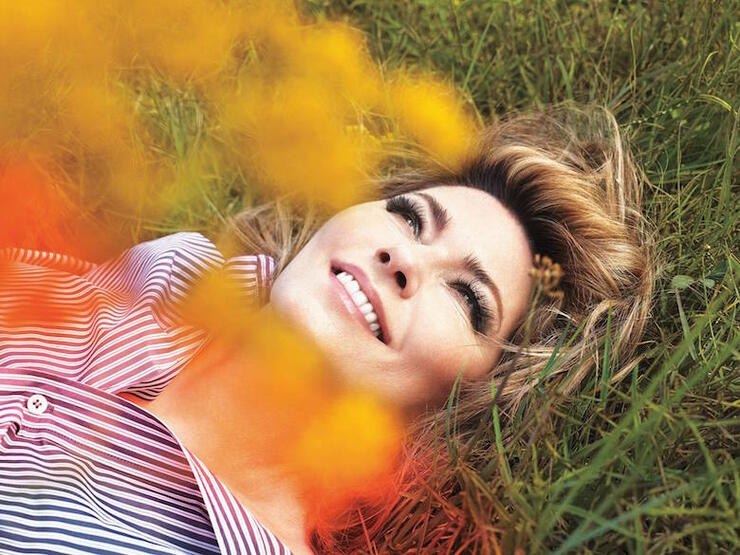 Chat About Shania Twain 'Now': How the Country Queen Has Impacted the Music Industry