Potty-Mouthed Granny Ruins Gender Reveal Party
By Dave Basner
November 1, 2018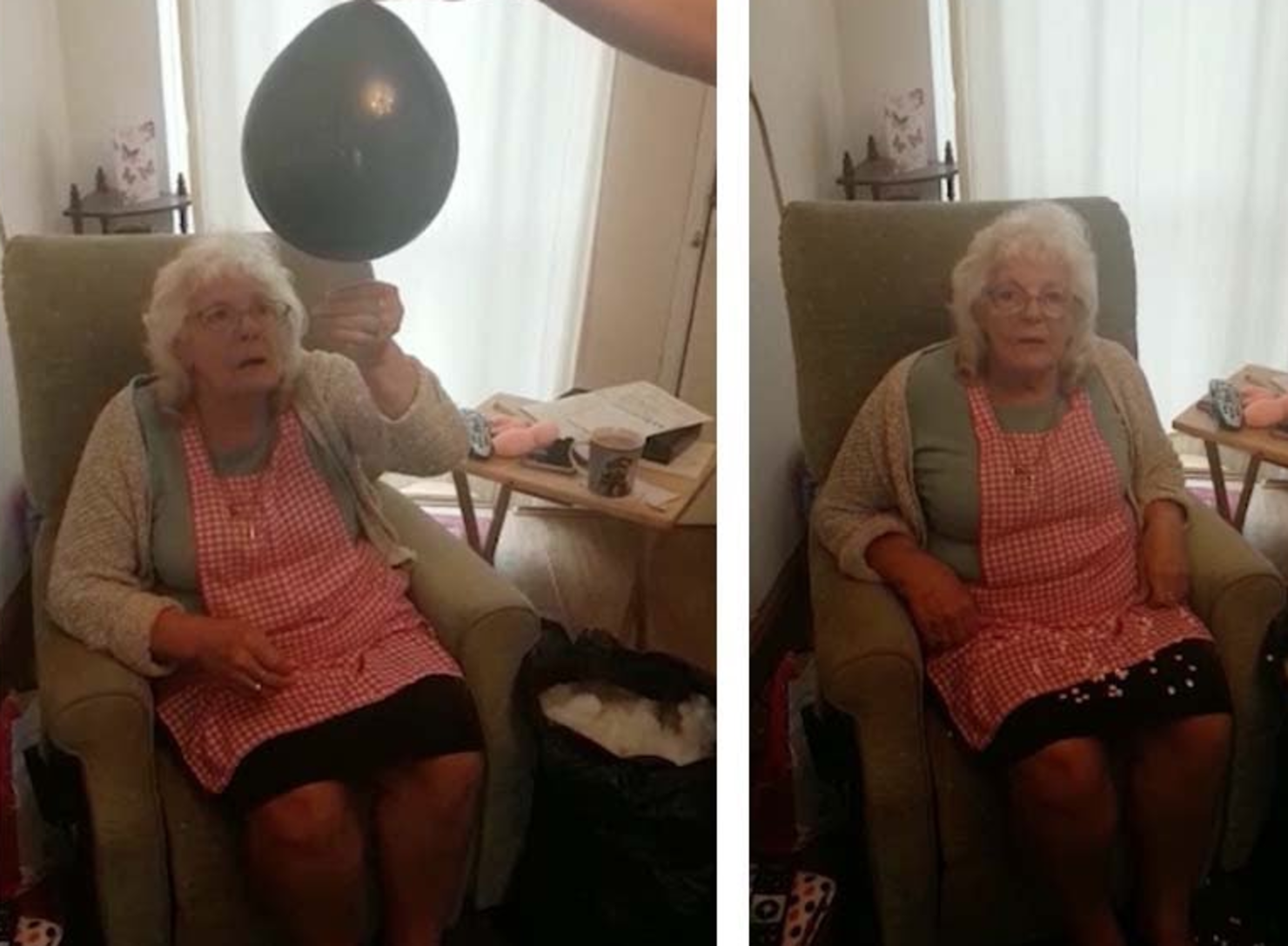 Gender reveals are supposed to be joyous occasions where people are excited about the news that there will be a new boy or girl in the world. However one foul-mouthed grandmother was pretty disappointed when she learned she'd have a new granddaughter, and she let it be known.
The granny unleashed a torrent of curses and it was all caught on camera.
According to her pregnant daughter, the 76-year-old Margaret always says, "Boys are lovely, girls are b****es," which probably explains why she calls her unborn grandchild a "split arse," an offensive British slang term for a girl.
Her daughter, Carrie-Anne, filmed the moment, not expecting Margaret to be so honest. Margaret already has nine kids, 23 grandkids and 19 great-grandkids.
While her mother isn't too excited, Carrie-Anne is thrilled to be having a little girl.