BTS' Ask Anything Chat: Favorite Apps, Loving 'Despacito' & More
By James Dinh
October 10, 2017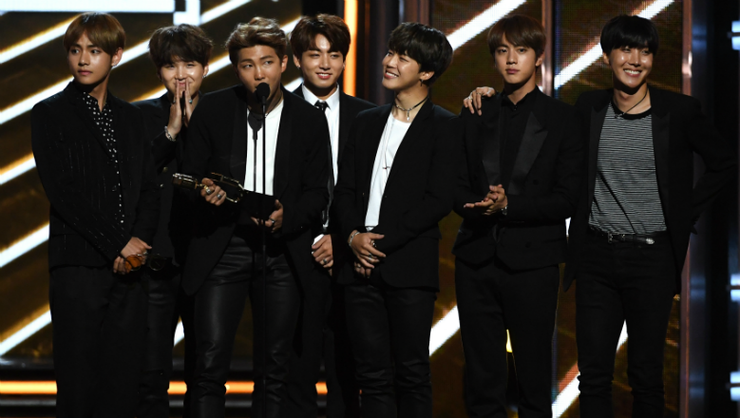 You can expect almost anything to be covered during #MostRequestedLive's Ask Anything chats and BTS' installment of the series was absolutely no exception. During the segment, the famed K-pop group sat down to answer a string of fan-submitted questions that shed even more light on their steady rise to fame in the American pop landscape.
From favorite apps ("If you like BTS, you should get the Twitter app.") to their favorite karaoke songs (Luis Fonsi and Daddy Yankee's "Despacito"), the seven-piece boyband went through and answered all sorts of random questions. Asked about some of the most famous people that they've come across, the group was quick to namedrop heavy-hitters like Drake, Nicki Minaj, Celine Dion, among others.
If you want to see even more from BTS' Ask Anything chat, make sure you check back on Saturday for part two of the discussion. In the meantime, scroll on below to watch the first part of their segment and their music video for "DNA."

Chat About BTS' Ask Anything Chat: Favorite Apps, Loving 'Despacito' & More