John Bonham to Be Honored With Massive Statue in His Hometown
By Andrew Magnotta
October 12, 2017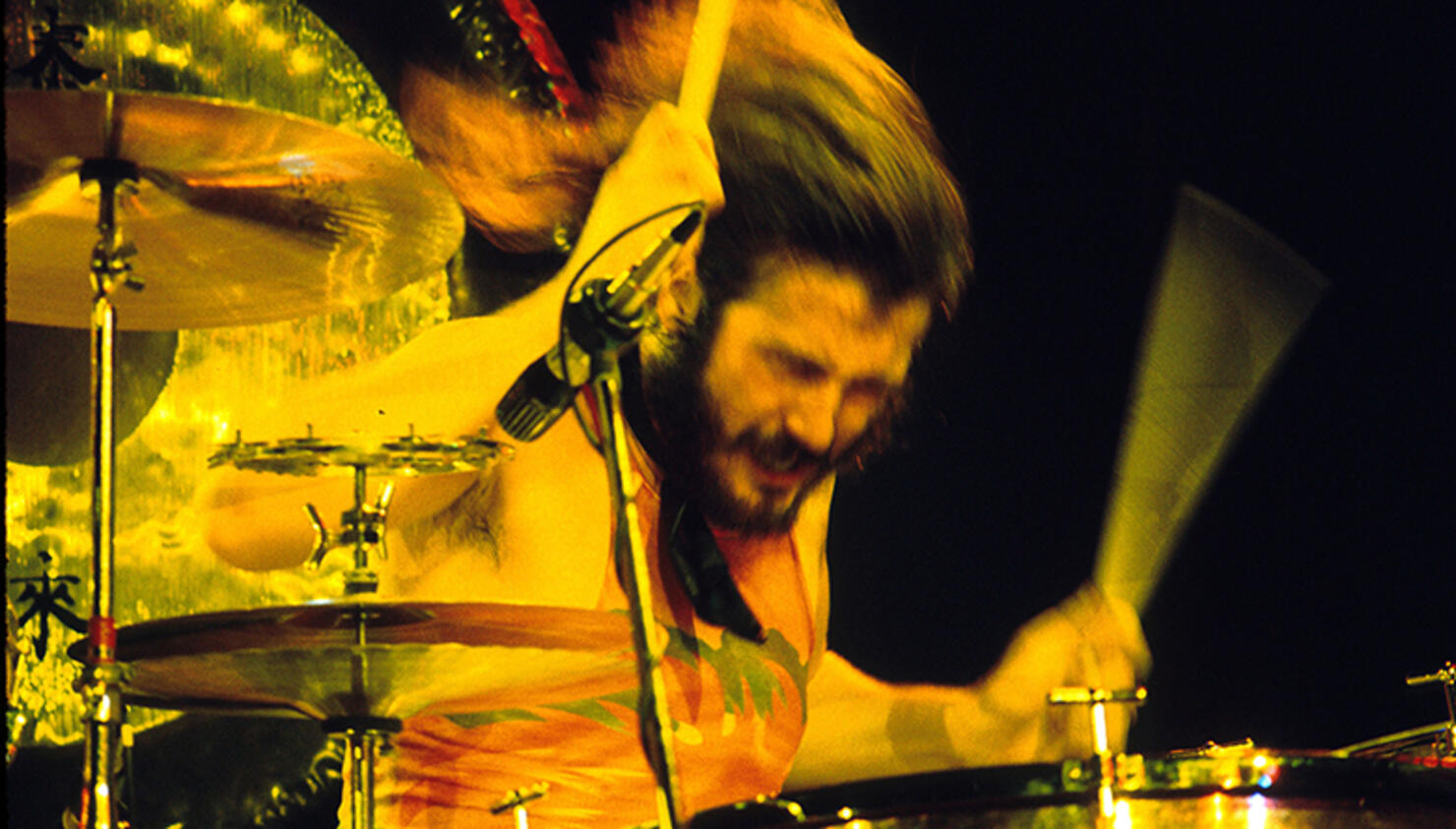 Legendary Led Zeppelin drummer John Bonham is set to be honored with a life-sized statue in his hometown of Redditch, England.
The bronze statue will stand in the center of town. It will depict Bonham in action at the drum kit. The memorial will be about 5-feet-9-inches tall; 16-feet wide; and 4-feet deep. It will weigh more than 5 tons.
Funds for the memorial were raised through a private donation, according to the Redditch Advertiser (via Blabbermouth).
Sculptor Mark Richards has been hired to create the statue, which the Redditch Advertiser reports is intended for three-dimensional viewing and have a handicap-accessible path around it.
The town hopes to unveil the statue by next May for Bonham's 70th birthday.
The memorial has been in the works since at least 2013 when Bonham's sister Deborah Bonham formed The John Bonham Memorial Fund to raise money for it.
"I just want to say how absolutely thrilled I am that this is happening in Redditch," Deborah Bonham said following the approval by the town council. "We just got planning permission. We're going to have a John Bonham memorial. Brilliant."
John Bonham was born in Redditch. He was the drummer for Led Zeppelin until he died in 1980 at age 32.
Photo: Getty Images