INTERVIEW: Beck Details The Making of New Album 'Colors' & Song Meanings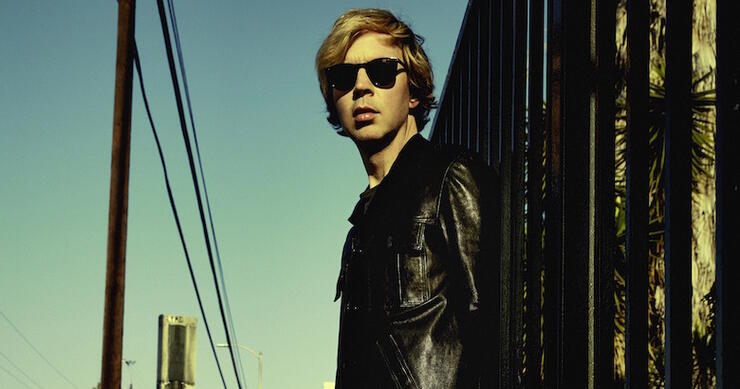 Beck's highly anticipated 13th studio album Colors has officially arrived. The new record is Beck's first full-length release since 2014's Morning Phase, which earned him three Grammy Awards (including the most coveted, Album of the Year).
Fans were first introduced to the music from Colors when its first single "Dreams" was released in June 2015. And the following year, Beck shared the ear-candy that is his euphoric "Wow" as the second taste of the project. Colors includes ten tracks, including the previously-released "Dear Life" and "Up All Night" and was executive produced by Beck himself and his good buddy, and star producer, Greg Kurstin.
Beck tells iHeartRadio of his new album Colors, that the album brings an energy to put some color back into your life, as well as captures the spirit of his live shows. He says:
"It's hard to say too much about what this record, Colors, sounds like, because it'll sound a little different to everybody. But I think you could agree that it has a certain energy; it has a certain sound ... something celebratory maybe. To me, it feels like it has an energy that comes out of our live shows and audiences. I think it's a bit about that time of year, maybe in the summertime, or when things are warming up and the world's kind of coming back to life again. Or maybe it's that time in your life when things are coming back to life, as life has its down periods and up periods. That's really what these songs were about for me. Maybe you've been through things, maybe you've had experiences, maybe there's been loss, struggle, and there's always that point where things are coming around. Or even if they're not coming around, even if there still is struggle, that you can look around and have this appreciation again for what is around you, the things you do have. I think of these songs as an affirmation."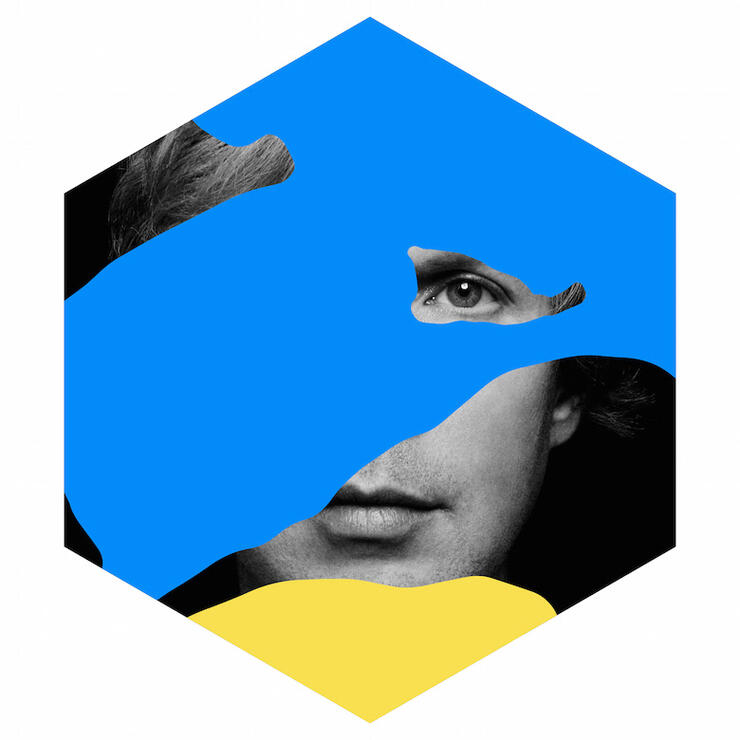 Beck and Greg Kurstin, served as executive producers on Colors. Many music fans know Greg from his work with artists like Sia (who Beck introduced Greg to) and Adele, among many others. Greg has also played in Beck's band, and the LA-native describes working with Kurstin as "an excuse for [them] to hang out], but also allowed him to become more involved in the songwriting process than usual.
"I made this record with Greg Kurstin, who played in my band years ago, so we go way back. And so this was really an excuse for us to hang out. But also, he's become quite well-known writing songs with all kinds of people. I introduced him to Sia years ago, and so we have that whole connection. He's really come into his own with the songwriting. This was probably the first record where I really collaborated on the songwriting, completely. So it felt like we were in that old sense of the songwriting team, in the classic sense. We really got to just go through the history of music, and what we love, and experiment, and come up with these songs over a long period of time. It's a bit of a luxury, and I learned a lot. It was very much an incredible time making this record."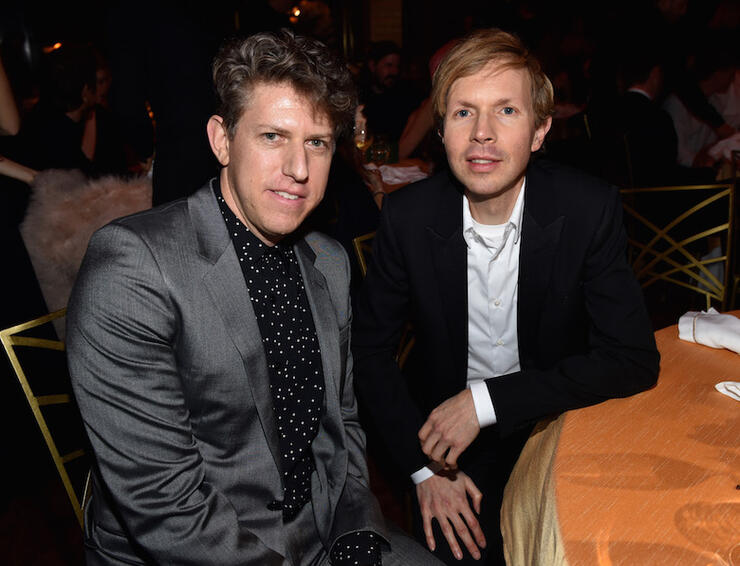 Beck also elaborated on the meanings and stories behind a few of the songs on Colors, including "Up All Night," "Dear Life," and the title track "Colors." Read on below.
"Up All Night"
"My song 'Up All Night' came out of the feeling of playing these shows. We're playing these festivals in the summer, and it's late at night, and the show is getting to this part where the audience, and the band, and the music, it's all becoming one thing and it just feels like anything can happen. And there's just this feeling of, you know, it's the summer and everybody's just there for the music. I guess you could say it's kind of celebratory feeling. It's a kind of letting loose feeling."
"Dear Life"
"'Dear Life' was the first song that we did on the record, and it happened very quickly. It's probably different from everything else on the record, but it had a sentimental value to me, because it was that first song that we did, and we did it years ago. There was a point where that could've been the whole record. We could've done this kind of simple, classic, Beatles-esque kind of thing, which I love; I still want to do a record like that someday. And we did go off in a lot of different directions, but this song really captures a moment. It was the first thing we did on the record, so it had a freshness to it. I think the song feels like that cry for help kind of thing. But it's got an uplift to it. It's about, I know things have been hard and things are difficult, and we've seen a lot, but I just want life to show me what it's about again. And I think that is a theme that's kinda cut through the record."
"Colors"
"My new song 'Colors' is about looking around and seeing what's around you. As bad as things are, or they get, we still have this world. We still have each other, and there is that refrain in the song, 'do you feel alive?' And sometimes, when you're in the grind of it, music is one of those things. There are many things, but music is one of those things that reminds me ... these songs makes me feel alive. I think of artists that give me feeling [like] Stevie Wonder, or the Beatles, or Michael Jackson, and many, many more. Some of the greatest music ever made is that piece of music that reminds you of the beauty of being alive."