INTERVIEW: Rebecca Black Answers Your Burning Questions About Love (VIDEO)
By Nicole Mastrogiannis
October 17, 2017
Rebecca Black has come a long way since her 2011 viral debut "Friday." Over the last 6 years, the now 20-year-old has released a few singles, and has also been posting videos to her YouTube channel, which include covers and "Songs That Will Change Your Life" (she swears), and more.
This year, Rebecca released her debut EP RE / BL (pronounced "Rebel"), which features six songs including her new single "Heart Full of Scars." Rebecca exclusively tells iHeartRadio of putting her very first EP together, "Putting it together was every emotion under the sun, because there were some days where I was so excited, and I mean I was continuously excited about it. But it's also very stressful, because it's like presenting yourself to the world for the first time. Like, a single song only represents one thing that, whether it's something in my mind or something I'm feeling, but an EP is kind of an album, it's a representation of who you are right now. So it was a big deal to me, personally, just make it the best I could."
Rebecca is currently on her "Love Is Love" Tour, along with YouTube stars Miles McKenna and Shannon Beveridge. "I don't think any of us, everyone on the tour, really realized how life-changing it would be for all of us," Rebecca tells us. "There are so many interactive experiences, and it's not about telling our stories, Miles's, Shannon's, and I's, but it's so much more about letting them hear their [the fans] own, and them being able to share their own. So, I love this tour and this show."
Well, love is love, as suggested by the tour's title. So we had fans submit questions to Rebecca on love advice, and she totally delivered. Check out the best of Rebecca Black's Love Advice below:
How do I flat out tell a guy I like him?
"You tell him you like him."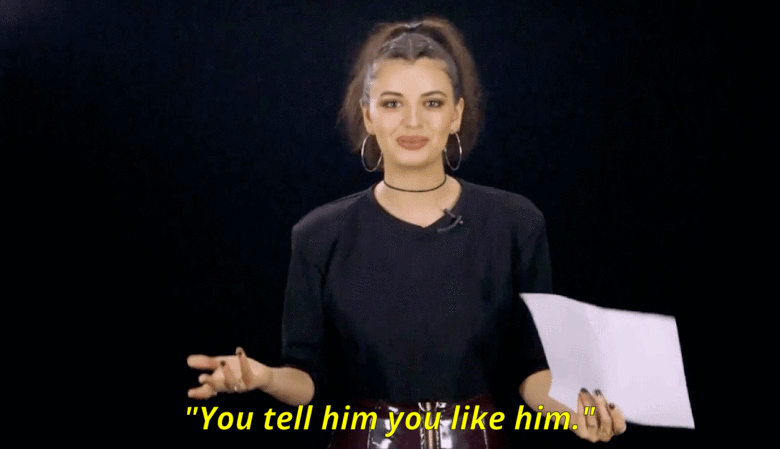 What is your best advice you have for someone that's been single for quite sometime, and hasn't met "The One" yet?
"Well, this is me. Everyone works in different ways, but I have found so much more of who I am, and I've been able to give that love to myself right now. And I'm a big believer in, you can't love someone else before you love yourself first. So, maybe it means something, and maybe it's a sign that you need to give yourself a little more love and attention. And once your'e ready, I think it'll just fall right in."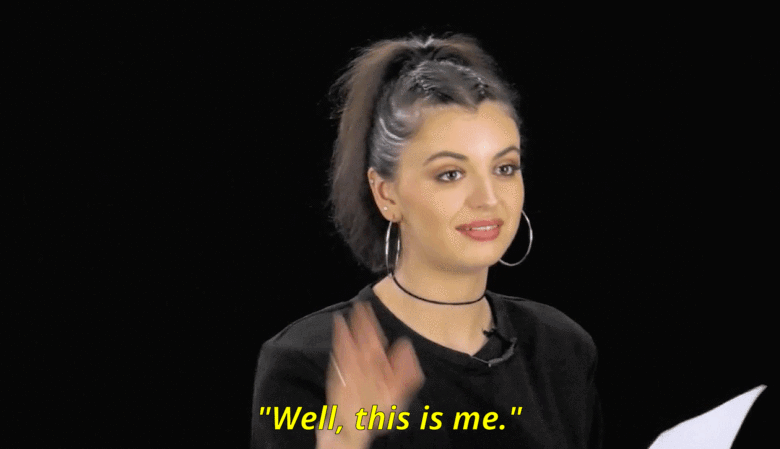 Is it weird to say "I love you" first?
"Someone has to say it first ... so. Whether it's you or them. You're either just going to wait forever, [and] they're gonna say it first. Sometimes, it's kinda nice to be the first one to do it."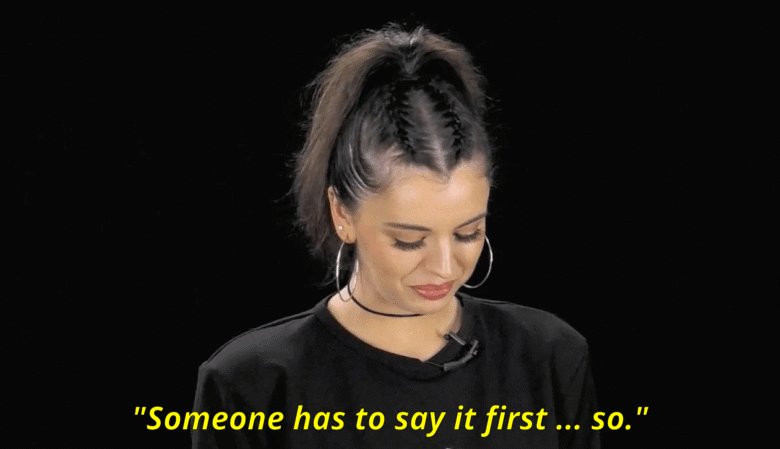 Me and my best friend both like the same guy. I'm scared this will ruin our friendship. What do we do?
"Yikes .... big yikes. You gotta prioritize which relationship means more to you. I can't give you that answer, because I don't know the whole situation. But, is it that you think this guy and you have a future? Best Friend, that's a big statement. So, if it is you and your best friend that you think will kind of go the mile, I'd say, there's your answer."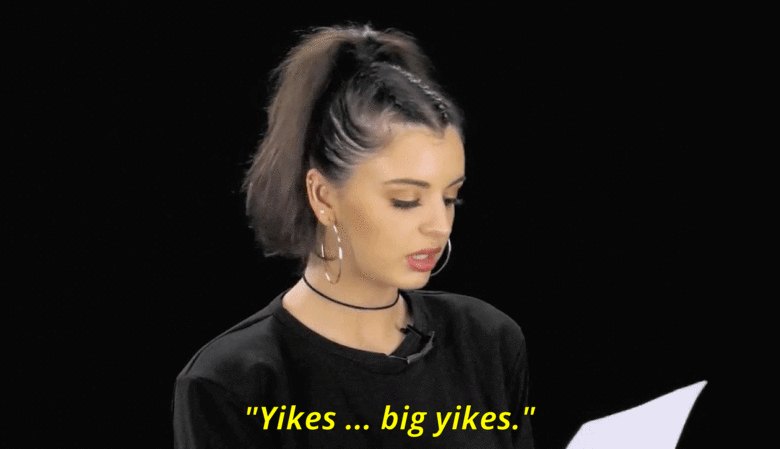 Watch the rest of Rebecca Black's Love Advice in the video above, and her official "Heart Full of Scars" music video below.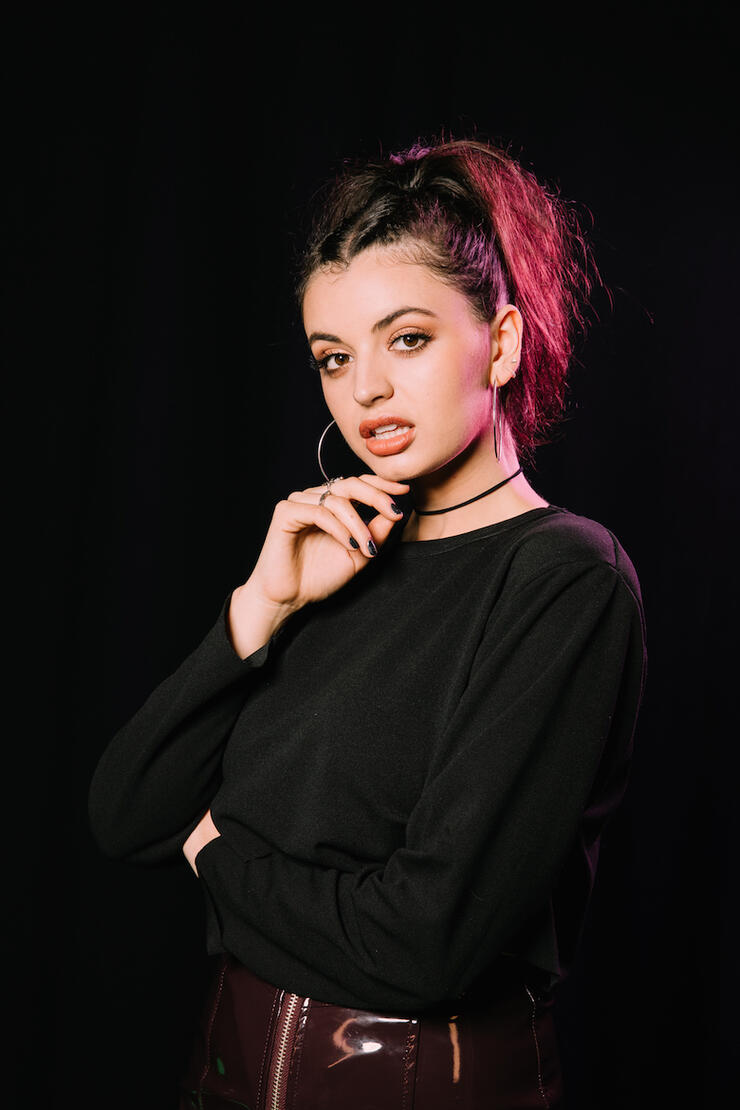 Chat About INTERVIEW: Rebecca Black Answers Your Burning Questions About Love (VIDEO)