Contestant Amazingly Wins Jeopardy With $1, But In A Way He Really Lost
By Dave Basner
October 19, 2017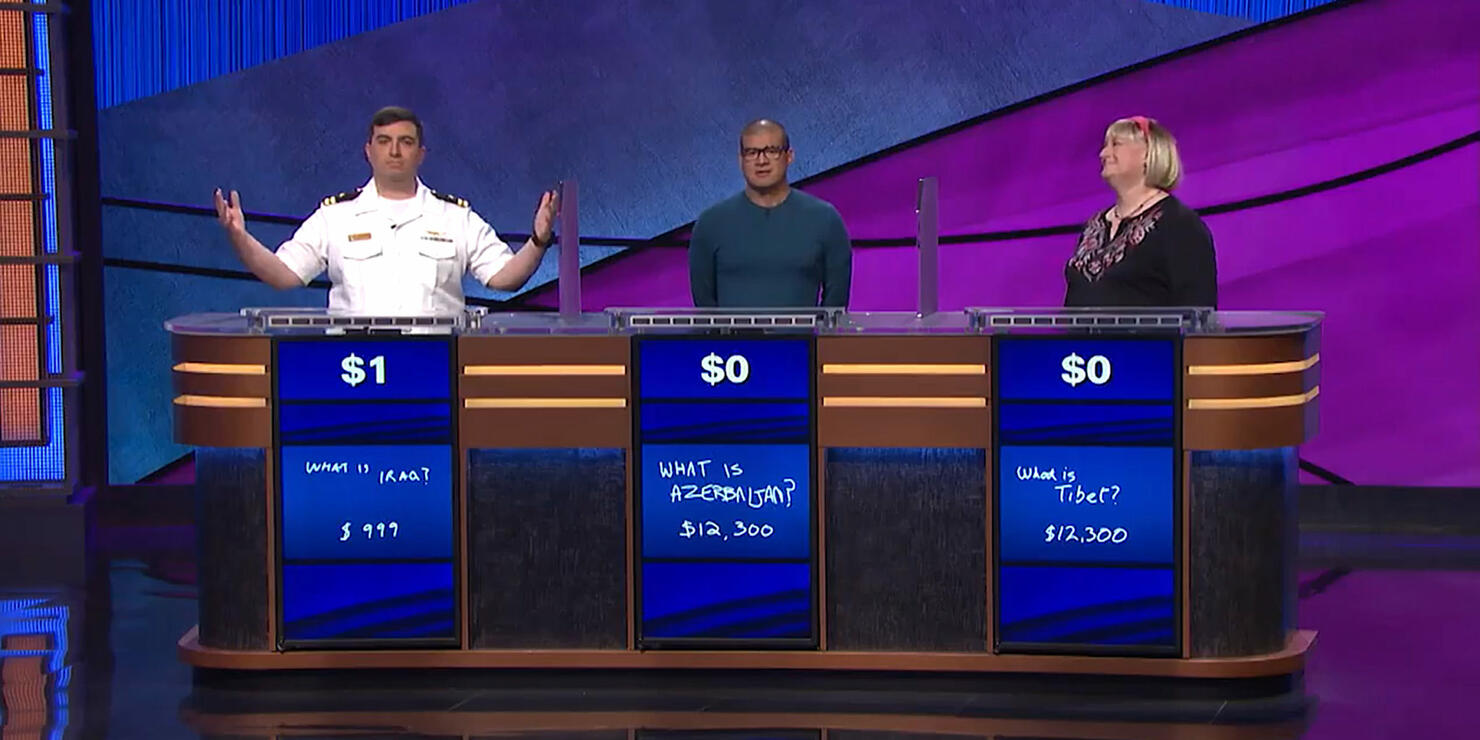 For the first time in over two decades and the second time ever, someone won Jeopardy with only a dollar.
Manny Abell, the returning champion, only had $1000 going into the Final Jeopardy round while his competitors were tied with $12,300 each. Everyone got the question wrong but Manny wagered $999 while the other players tried to stay tied and wagered their whole bankrolls. Both of them ended up with nothing, but Manny pulled out the win with $1.
While it's great news for Manny since he gets to play again, for his time on the show he winds up with less money than his competition. Consolation prize for second place is $2000 and third is $1000 (with the tie each player probably got $1500), but Manny only got $1.
However, when Manny does wind up losing down the road, he will get his own consolation prize.
For now, Twitter is celebrating the exciting episode of the game show.
Absolutely the greatest finish ever. My wife and I laughed for five minutes

— virgil glaser (@cokeman777) October 18, 2017
This was great to watch. The reactions were priceless.

— maze 🐉 (@green_caffeine) October 18, 2017
The last time there was a $1 win on the show was in 1993. Coincidentally, it was also a military man who reacted in a very similar way. Here's a clip of it:
Hopefully Manny won't spend all his $1 winnings in one place.