Kid Rock: "I'm Not Running For Senate"
By Sam Valorose
October 24, 2017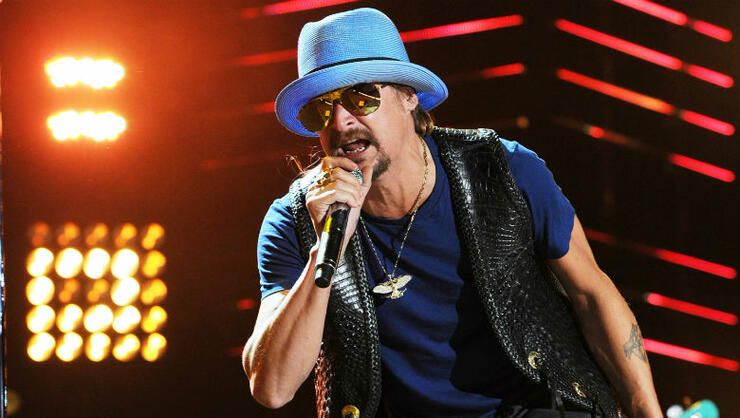 Kid Rock has put the final nail in the coffin on whether or not he will run for Senate. After months of endless speculation, the Detroit musician has made it clear he will stay out of politics.
Rock, real name Robert Richie, had flirted with running a Republican Senate bid against Sen. Debbie Stabenow(D-Mich.), selling merchandise with "Kid Rock For Senate" emblazoned on them.
While speaking to Howard Stern, Rock said, "F*** no, I'm not running for Senate. Are you f***ing kidding me? Who couldn't figure that out?" He continued that it was "the worst advice I ever gave myself."
As the buzz around his Senate bid grew and grew, Rock admits that people in his own circle who were "in on the joke" started to take it more seriously.
The potential Senate bid wasn't all for nothing, calling the promotional move the "most creative thing I've ever done," he said. "And I've gotten to see everyone's true colors."
RELATED VIDEO: Kid Rock stops his concert to make fun of Colin Kaepernick
Chat About Kid Rock: "I'm Not Running For Senate"