INTERVIEW: Quinn XCII on 'The Story of Us' Song Meanings | Track By Track
By Nicole Mastrogiannis
October 25, 2017
No doubt you've seen Quinn XCII's (pronoucned Quinn 92) name pop up this year. The vocalist/songwriter has created a unique sound, blending a number of different genres together, and has been sharing songs that have led up to the release of his debut album The Story of Us.
The Story of Us features eleven new songs, including tracks like "Straightjacket" and "Fake Denim," in addition to a collaboration with Chelsea Cutler. Quinn explains to iHeartRadio of releasing his debut album:
"The whole summer was spent getting the album done and then getting it ready for tour, and then touring the album so fans get to know the music. It's great to finally to put out a project, especially through a label and giving it this proper treatment. It's the first time I've ever put out a debut album through this big platform, and just seeing the reaction and people's responses, and the positivity and love towards it, it's just been so overwhelming, and I really can't thank my fans enough for their overwhelming support."
Now that we have The Story of Us, we wanted to hear the story behind each song. Quinn revealed the meaning behind each track on The Story of Us during an exclusive interview with iHeartRadio. He explained what each song is about, what inspired them, and what they mean to him. Read on below.
Track 1: "Intro (Slow)"
"I wanted to start off the album with something that was sonically in my head at what I pictured the album beginning to sound like. One of the big lyrics of the intro record is 'I'm not looking for perfect, just for someone who takes it slow.' And a lot of people think that's like a romantic metaphor, but in actuality, it's just talking about somebody who I wanna spend time with, who's not so caught up in like, the busy night life of New York or L.A., or what young people like to do these days. I'm more like an introvert. I like to lay low and, and just hang out with friends, and take things easy. So, that was my objective with the 'Intro' track. And just kinda getting off my chest, this is who I am, kinda sick of the whole like night going clubbing, all that stuff. And luckily my girlfriend's the same way. So, it kinda worked out."
Track 2: "Straightjacket"
"'Straightjacket' is about a typical person that I think everyone has dealt with in their life at one point that's two-faced, who acts a certain way in public and totally different behind closed doors. I dealt with a girl my senior year of high school, who I dated, who was the exact same way. And one day in the studio, granted it was four years later, it popped into my head. I was like why am I not talking about this? It's how I feel. It's such a relatable topic. I might as well speak on it. And it kinda just came out naturally, and the rest is sort of history."
Track 3: "Worst"
"'Worst' is about dealing with two people who are so their own people and different, that it works. It's kinda like the whole opposites attract idea. I think that's something that people do every day is they meet people that are so different, but somehow their differences are what actually compel them to be so close, and similar at the same time. So, it's a little play off the words."
Track 4: "Flare Guns" featuring Chelsea Cutler
"'Flare Guns' is featuring my friend, Chelsea Cutler, and is about having this someone, this person in your life, it could be a friend, it could be a romantic counterpart, that you just know you're not supposed to call, something in your head's telling you not to go for it, but in your heart, you just feel like you need just to do it anyways. So, I say 'Flare Guns go off in my head saying not to call you this late.' So that was a cool visual, like warning signs going off, like don't call this person, don't do it, it's 3:00am, like you're drunk, don't make this mistake. But, at the end of the day, you do it because something inside you's telling you, you just can't let go of this feeling you have."
Track 5: "Fake Denim"
"'Fake Denim' is about spending too much on someone, spending too much that you can't afford to spend on someone that you care about. I think a lot of my guy friends are doing that right now, currently, with girlfriends and people they're pursuing because they have good jobs and everything, but they're definitely not millionaires and nor am I. So I feel like this is just sorta like the poor man's gold digger Kanye West version, but just my perspective on it, just talking about spending over your means for somebody you care about, and then kinda realizing this person was never really in it for the right intentions to begin with."
Track 6: "Don't You"
"'Don't You' was more random song to put on the album, and it just speaks about a relationship that's about two people that are wild and crazy, and are just careless and youthful. That was way more natural and a lot of thought didn't really go into that. It was more like I wanted to make something that was really chill an had really cool, groovy guitar aspects to it, kinda similar to something like a Jack Johnson record, or a little different than what fans know me for doing. The topic just sorta came out naturally, and I think it's a fun, youthful song about two people that are doing crazy [things], but still have this close relationship."
Track 7: "60 Seconds"
"'60 Seconds,' is, in my opinion, the most relatable topic on the record. The day I wrote this song, everything that I experienced that day was in the song. I was going to a studio session in the Hollywood Hills in Los Angeles, and it was just one of those days where the universe just isn't on your side. I woke up and I have two other roommates in L.A., and my driveway is very narrow so their two cars were blocking mine, so I had to get an Uber. My Uber was 30 minutes late, the traffic was terrible. Getting to the Hills was like an hour from where I live, so the whole day I had a massive migraine, and by the time I got there, it was like, you know what guys, I already know what I want to talk about, I just had the worst experience getting here. So, that came out very naturally. That's just one of those days that everyone goes through, no matter what it is."
Track 8: "Walls"
"'Walls' is really interesting because it just speaks on the barriers that I think we face in terms of social media, and what you see online, and what people post. And not necessarily even social media, but just the exteriors [or] fronts people put on, but in reality, they could be something so different. And I bring up social media because it's so easy to go on someone's Instagram page and be like, 'Oh, they're living this great life.' But then you see them in person, they're just like, 'I've been doing so much stuff.' And you're like, 'Whoa, I didn't expect to hear that answer.' So, I think it's really important to shed light on the two perspectives because there's so much more than meets the eye. It's really just the whole don't judge a book by its cover theme, another topic that I thought people really connected with. And it's so relatable more than ever nowadays because of technology and all that stuff."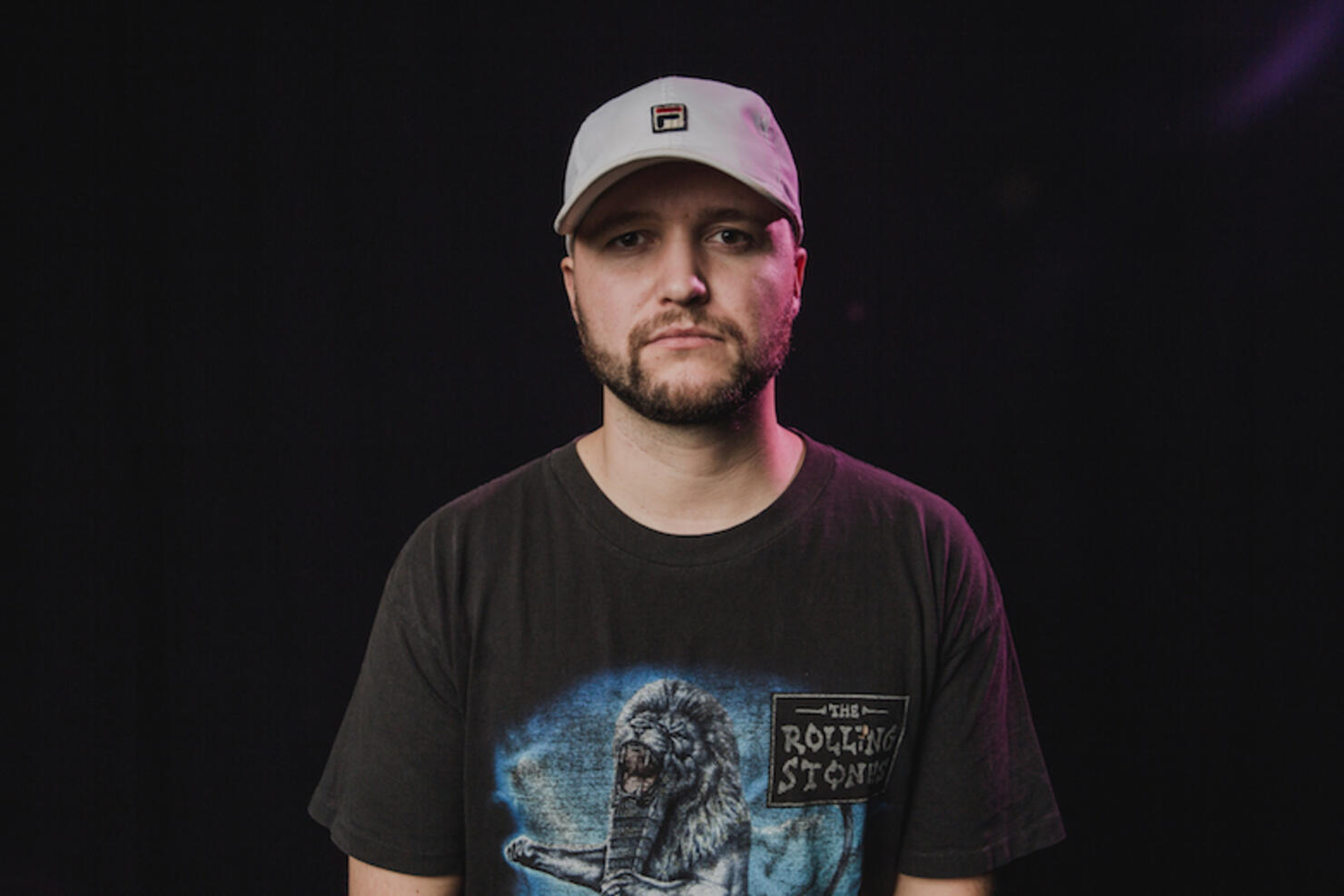 Track 9: "Tourist"
"'Tourist' is about my life and how I moved to L.A. about a year ago, and how I can see myself sort of getting attached to L.A. and the flashiness and coolness of the partying and the lifestyle, and everything that goes along with the whole Hollywood thing. But also looking at myself ten years down the line. I even say in the song [in] the second verse, I don't explain this in the song, but the second verse actually takes place years later. And it's like, okay I'm actually fed up with L.A. now. Like somebody get me out of this. Why did I come out here in the first place? So it starts off like, don't leave me alone cause I'm really addicted to this lifestyle. And then it ends up being, like, why am I here? And I think that's really the narrative with L.A. is that you get sucked into it so easily. I think it's so attractive off a first impression, and then you finally start to see what goes on, and the depth of it. And for me, at least being from the midwest, I'm learning more and more that there are things about it I just don't love a lot. I love L.A., but there are aspects of it that I definitely don't need in my life, for sure."
Track 10: "One Day at a Time"
"'One Day at a Time' was really inspired by my high school relationship. And at the time, I was going off to college and my current girlfriend was in high school. And just about that last night you have with someone, and you don't really know, cause at the time you're in high school you think everything is the most important thing in the whole world, and every decision you make's gonna be life or death. And it's about that last night you have with someone before you kind of leave things up to fate and see where things go, just being like, hey, I don't what's gonna happen tomorrow, but let's just like see what happens one day at a time, literally. It's about my experience, it's about going to college, and leaving someone behind not really knowing what was gonna happen. And sure enough, things didn't work out. But I think that's something young kids deal with, and it's the most heartbreaking thing sometimes. Or, it's the best. Sometimes they go to school together and things work out, and it's great. But it's just something that people can really latch on to and the younger fans can really connect with."
Track 11: "Always Been You"
"'Always Been You' [is] just an ode to someone who's always been behind your corner, and [has] always just been a good friend or loved one or someone who's always had your back, and that person who's been your rock your whole life. I thought that was a nice way to end the album, too. Sonically, it's my favorite song on the album. I think it's really cool and vibey, and stuff that I really wanna do more of, as far as live instrumentation on records. It just ends really nicely and rounds out the project really well, so I was happy to put that as the last track on the album."