The 1st Page Of JK Rowling's Failed 'Harry Potter' Pitch Just Surfaced
By Jess Butler
October 30, 2017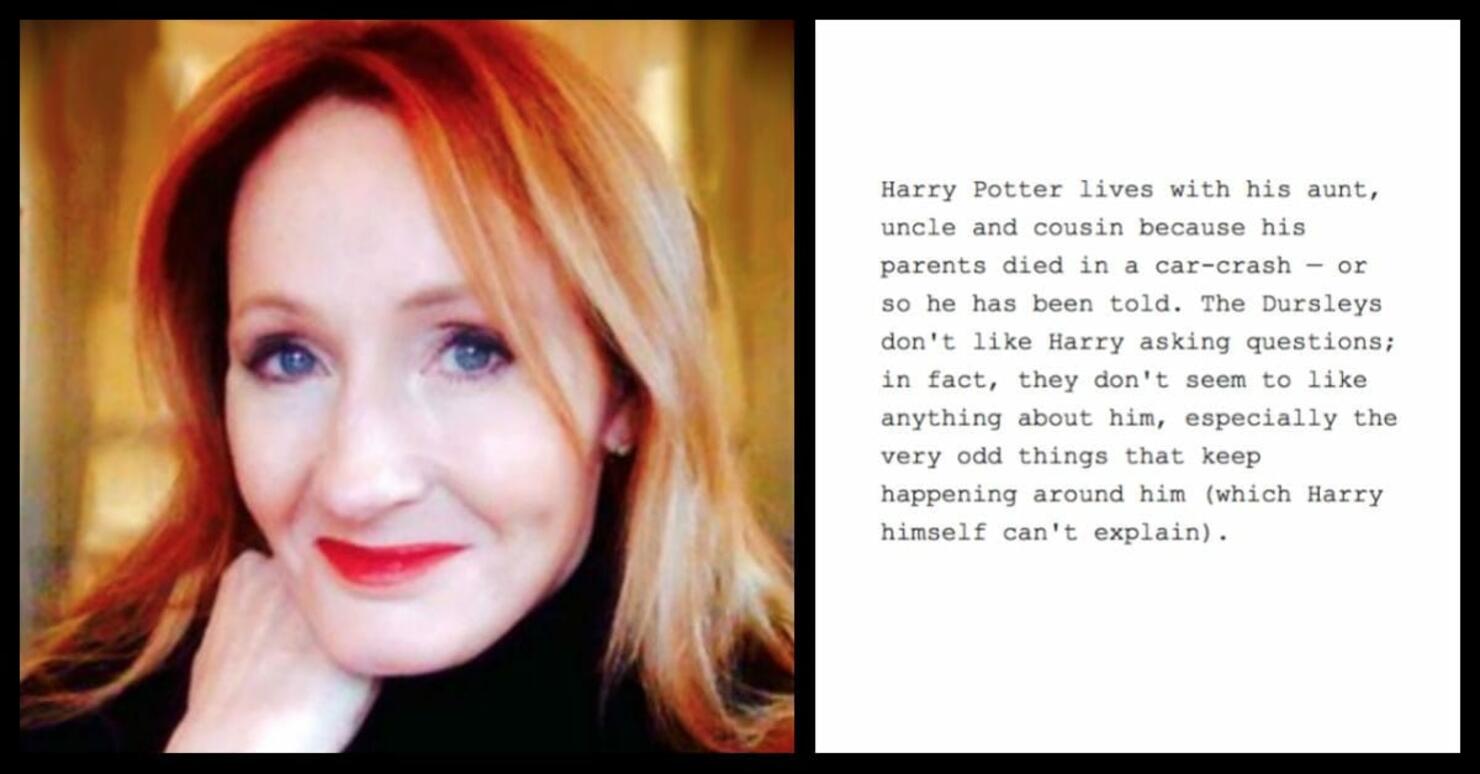 Harry Potter has been mystifying children of all ages for the past 20 years.
In 1997, Harry Potter and the Philosopher's Stone was published, marking a huge moment in literary history — but this wasn't the beginning for the series' author, JK Rowling.
The writer faced countless obstacles and was rejected time after time while trying to make her big break in the industry.
Now, to celebrate Harry Potter's 20th anniversary, JK's original synopsis for the first book has been put on display at the British Library for all to see.
Just reading it has led many fans to wonder how publishers ever rejected the story, and the document is making a huge buzz.
Keep scrolling to find out what the synopsis says, and learn more about the tough journey that eventually resulted in the boy wizard we all know and love!
Left Thumbnail Photo: Twitter / jk_rowling
[H/T: BuzzFeed]
Twitter / jk_rowling
This is JK Rowling, the author of the Harry Potter series cherished by millions. Although she is now a successful writer, her journey wasn't an easy one.
According to Business Insider, JK confessed during a Harvard commencement speech: "An exceptionally short-lived marriage had imploded, and I was jobless, a lone parent, and as poor as it is possible to be in modern Britain, without being homeless… By every usual standard, I was the biggest failure I knew.'"
Flickr / Alberto Alvarez-Perea
It has been 20 years since she finally got her big break and began a life-changing book series.
But her road was full of rejection.
Twitter / jk_rowling
On March 25, 2016, JK shared two of the rejection letters she received while trying to publish under an alternate pen name, Robert Galbraith.